Get Things Done Anywhere
To succeed in getting you and your team really productive, we are making sure all of the major platforms are covered.
We don't want to limit you or your team members to any platform. Mac or Windows user? iPhone or Android? Or maybe Blackberry or Windows Phone? We've got you covered. With our web and native apps we'll help you get things done!
Wherever I may be: I totally appreciate the Nozbe product. You have identified exactly what I want to do with a straight forward project/to do app. As I use a PC, an iPhone & iPad, it enables me to act upon any idea or impulse I might have, and get the information "Into the system" wherever I may be. - Allen Hartle
Our apps
Also check out our 3rd party apps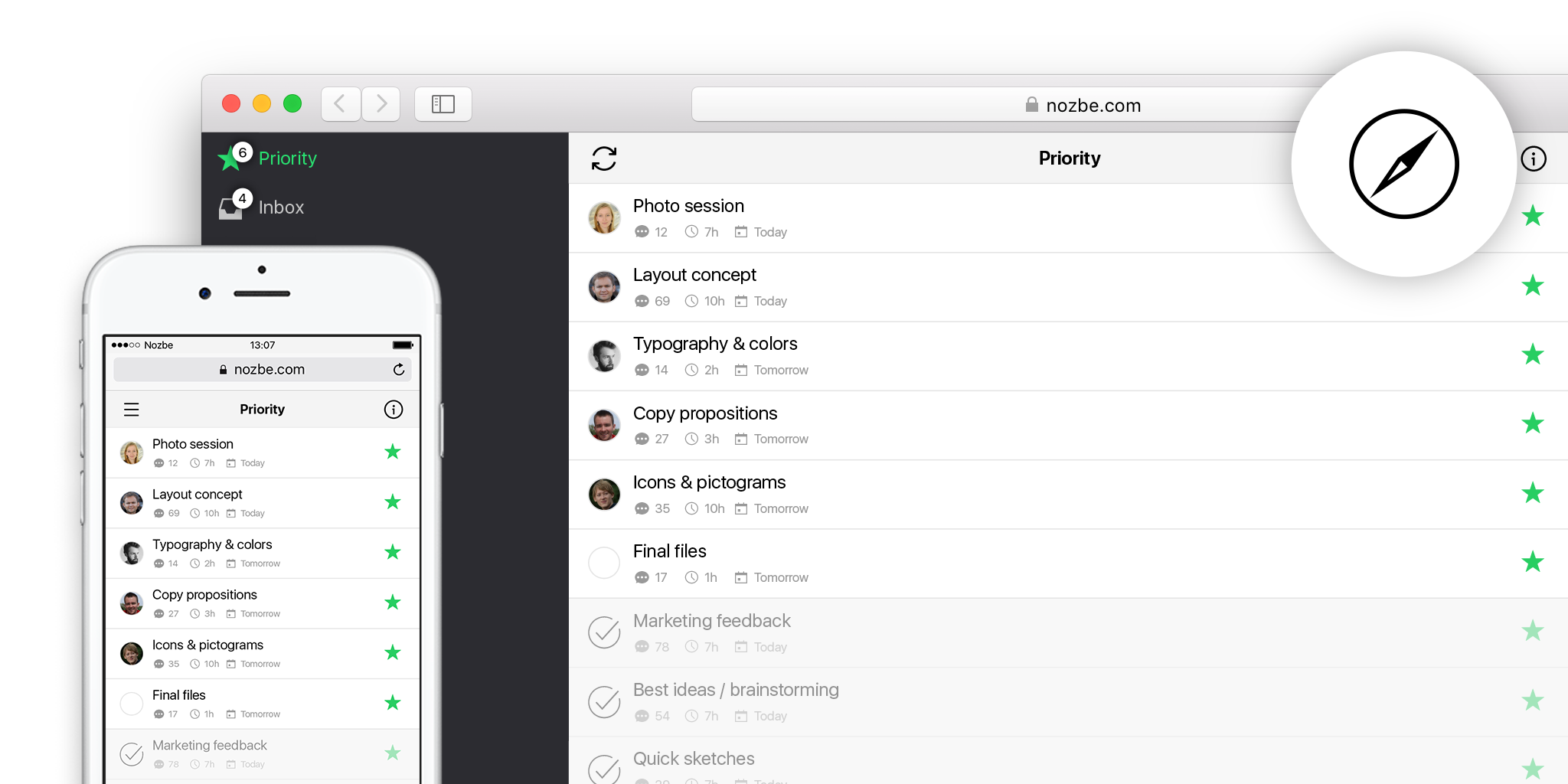 Web app - use any browser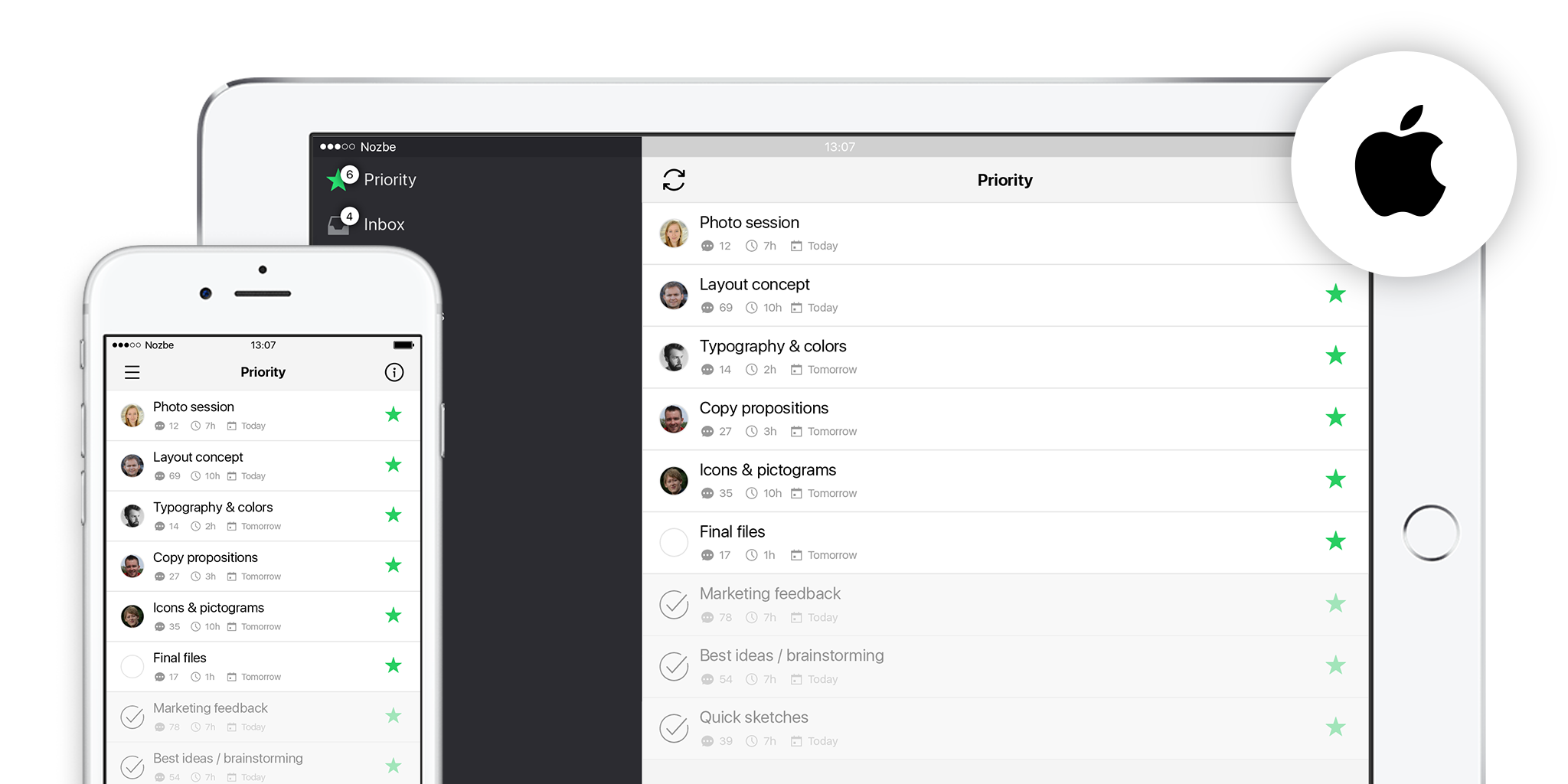 iPhone / iPad app
Android app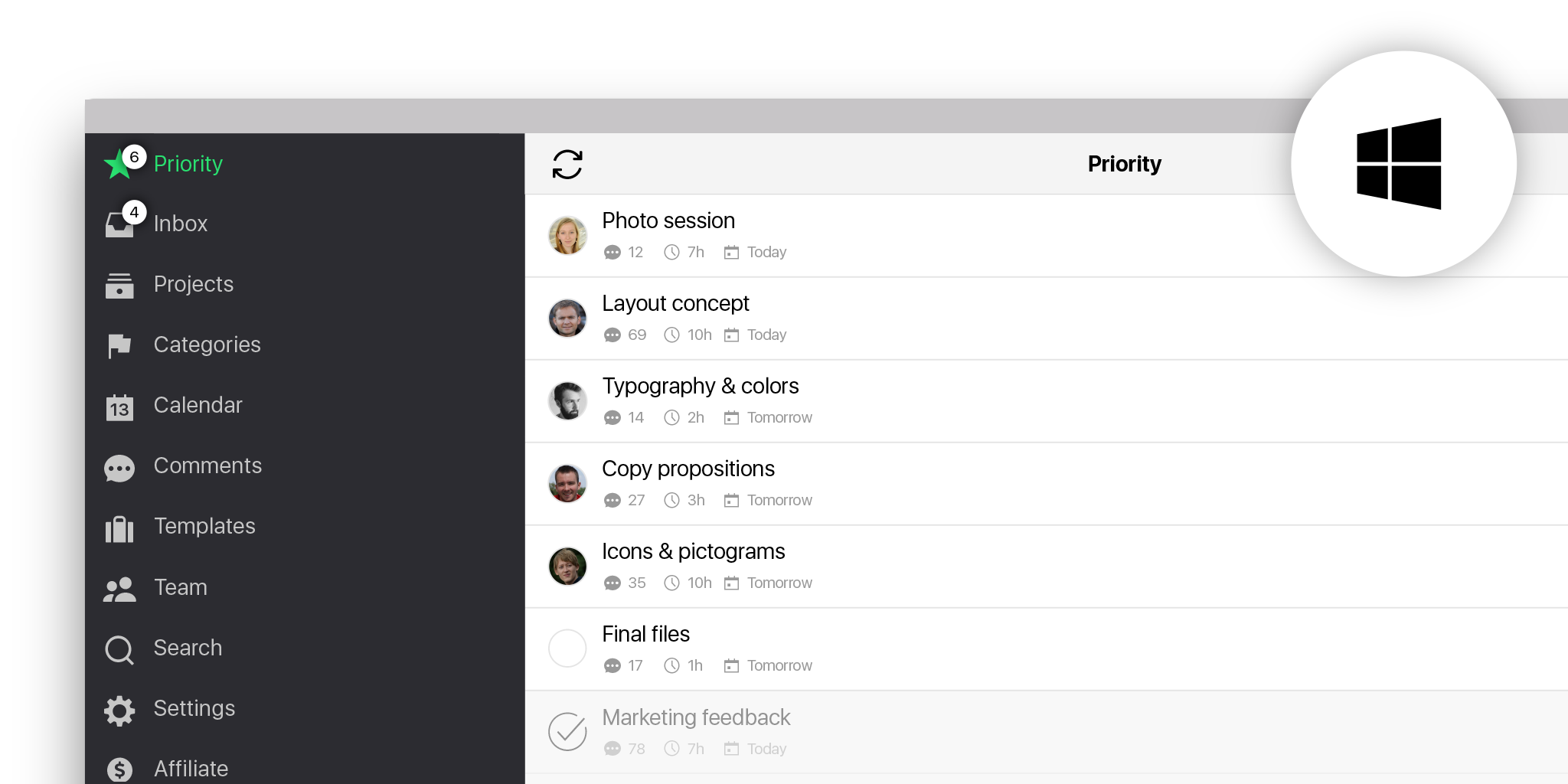 Windows app
Download for Windows XP/Vista/7/8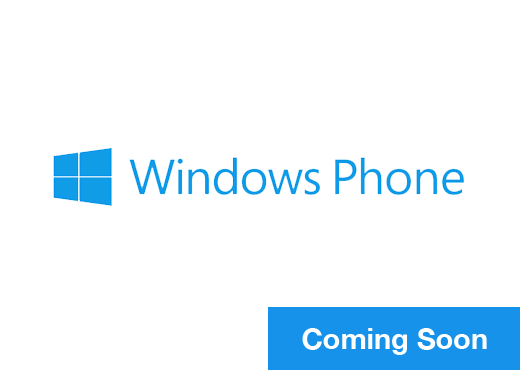 Windows Phone app
Our next milestone. As we're working on Nozbe 2.0 for most of the platforms we support, we'll bring 2.0 to Windows Phone soon.
3rd party apps
Our community is working hard getting great apps for Nozbe using our official Nozbe API. Here are some of the best apps out there: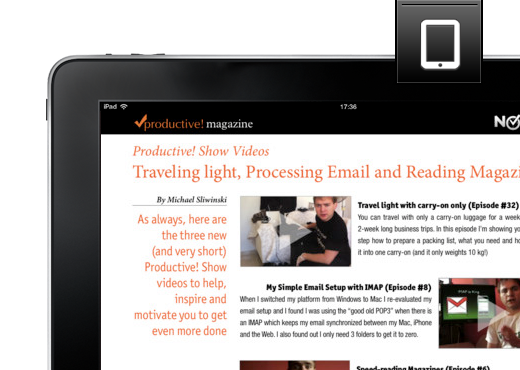 Productive! Magazine
Although not a strictly Nozbe app but it's a magazine where Nozbe's founder, Michael Sliwinski is the editor-in-chief. Get regular inspiration to get more done by reading productivity articles.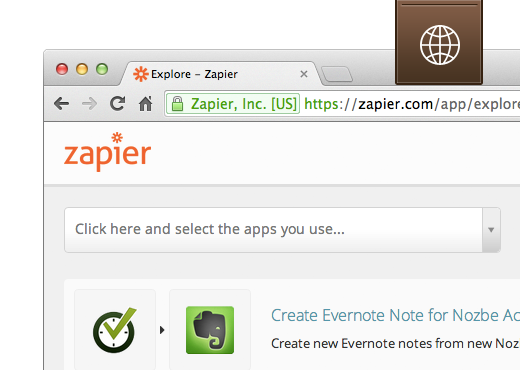 Zapier Templates with Nozbe
Zapier Gives You Internet Superpowers. You can have the power to integrate Nozbe with hundreds of other web services to automate tasks. With Zapier templates you can add Nozbe tasks to Evernote, Google Tasks and more!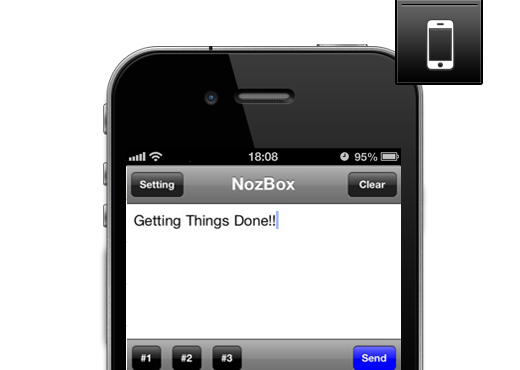 NozBox
Quick way of adding tasks to Nozbe Inbox. Universal app for the iPhone, iPad and Android.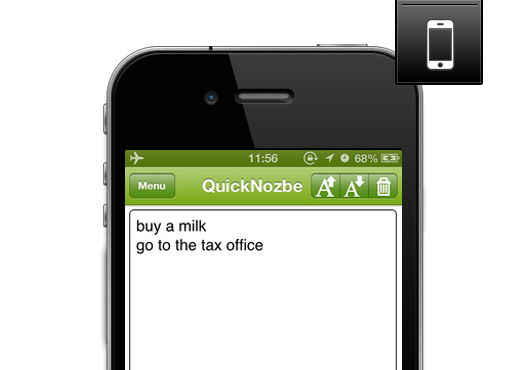 QuickNozbe
Quick way of managing Nozbe and adding tasks to the app. iPhone app.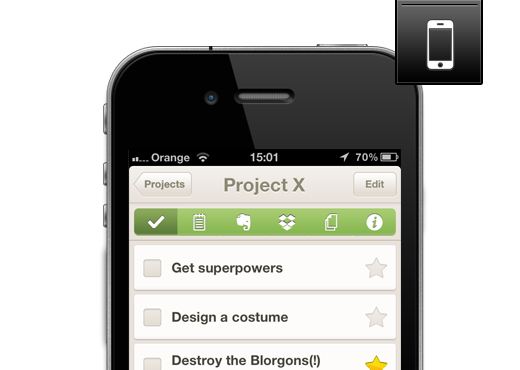 To Do List for Nozbe
Built by fine folks from Macoscope. This used to be our official iPhone app. Beautiful iPhone experience.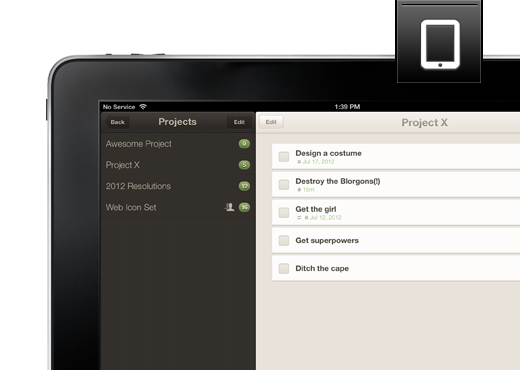 To Do List for Nozbe HD
Also built by the Macoscope guys. Specially tailored for the bigger screen of the iPad. True productivity on the move!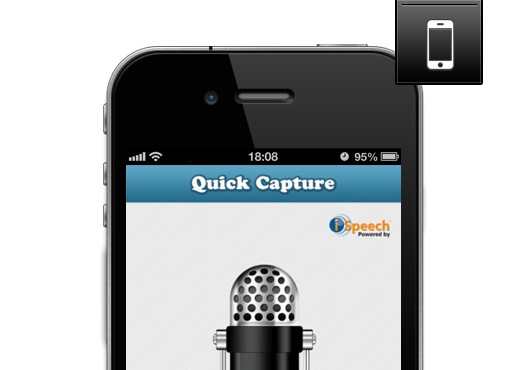 Quick Capture for GTD
iPhone app - quickly capture thoughts and put them to Nozbe and Evernote.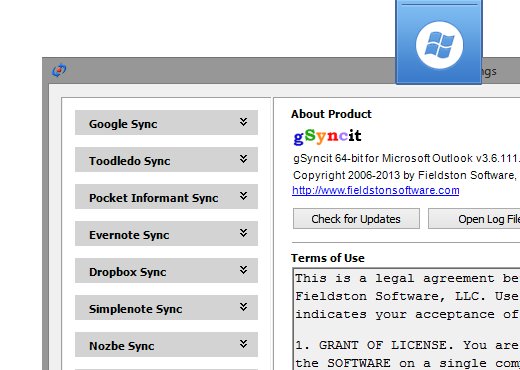 gSyncit for Outlook
gSyncit is a Microsoft Outlook add-in that allows synchronization between Outlook and Nozbe... and many other cool services like Google's apps and Evernote. If you're an Outlook user, check it out!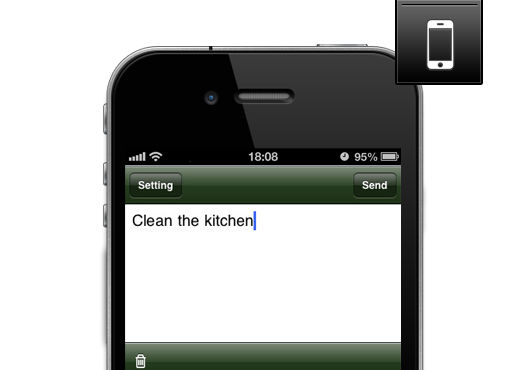 FastNozbe
Yet another tool that lets you quickly put tasks and thoughts to Nozbe.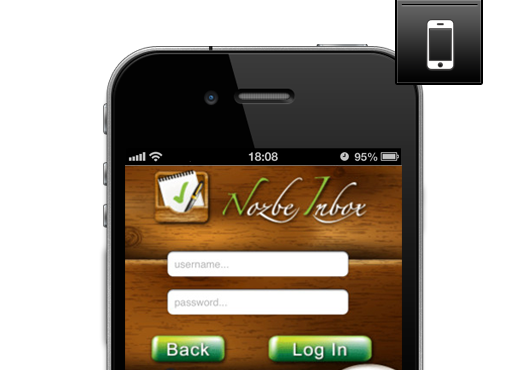 NozbeInbox
A tool that lets you quickly put tasks and thoughts to Nozbe.
Your app?
Built an app that integrates with Nozbe? Want to be featured here?
--