Buzz
Press... Blogs... Users... love Nozbe as it helps them get things done!
Since early 2007 we've been one of the leading productivity apps out there, helping busy professionals and their teams get things done.
"Well worth the money: I have been using Nozbe for a couple years and love the fact that when you schedule a task it also syncs with my Google Calendar. So many great things. Well worth the money. Thanks! - Richard Smith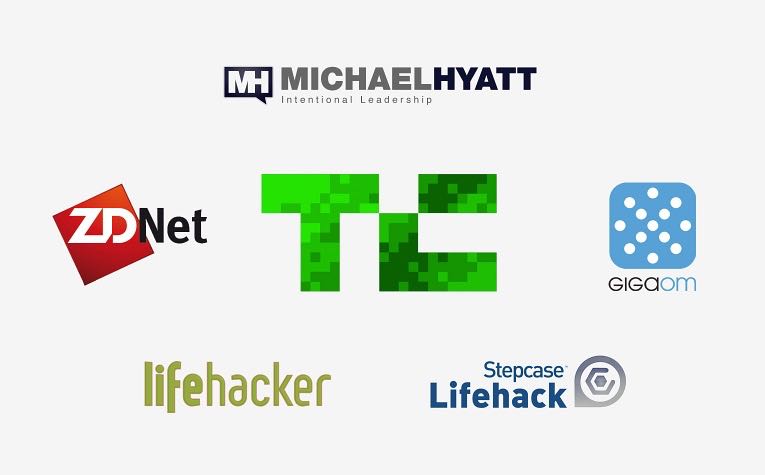 I am impressed
"... the one (task-management software) I have used for more than four years is Nozbe. In my view, nothing else comes close."
"The more I use Nozbe, the more I am impressed. It's not perfect—and it's not the least expensive — but it is better than anything else I have found on the market. The product is at once simple to use and yet full of numerous, advanced features. It is the only task management system I feel comfortable recommending."
GTD web app that keeps it simple
"...when I saw Nozbe, I smiled. Here's an application that gets the essence of David Allen's approach exactly right in the browser..."
"...If you're a GTD practitioner, comfortable with the idea of moving your stuff into the cloud, and looking for a very lightweight tool that does the basics without a lot of bling, take a look at where Nozbe is headed. See if you don't get a smile on your face too..."
A great choice
"Folks using the Getting Things Done system who want a webapp (...) just the way The David intended, Nozbe looks like a great choice."
GTD at its essence
"A new online application, Nozbe, describes itself as 'Simply Get Things Done!' It lives up to its tag line, showing a lot of promise..."
Top-11 web app of '07
"Modeled on David Allen's "Getting Things Done" approach, Nozbe aims to be the ultimate GTD app..."