Friday, February 3
Today, it's time to take you back to the beginning, and show you what got us to today. This is a long post, but it's worth reading if you're curious how we got to this point. Let's turn back the time machine and head back to 2007!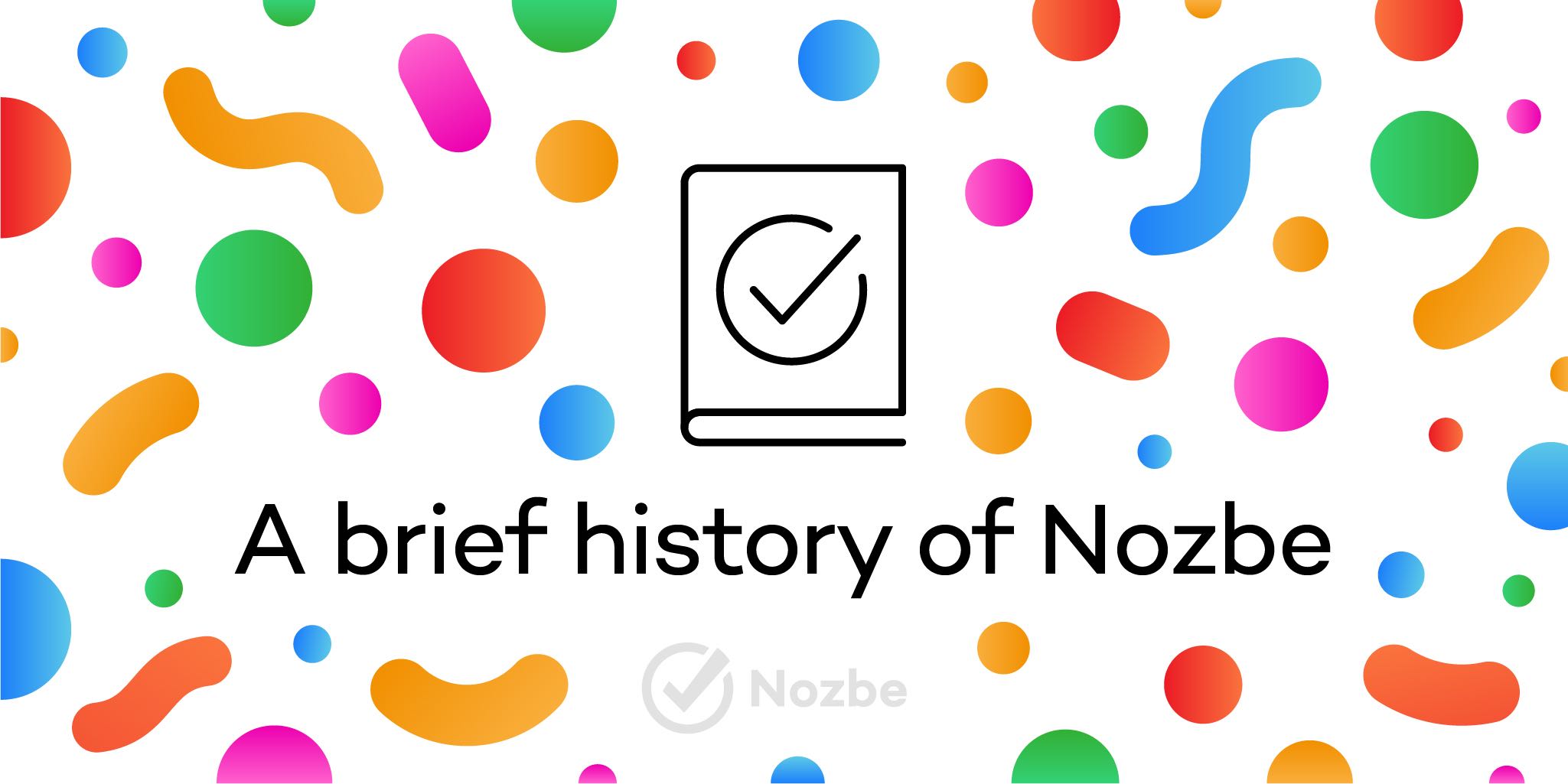 It's still astonishing to us that Michael's little side project has evolved into a productivity platform with an enormous community and a great team. So many factors got Nozbe on its current path. Both coincidences and hard work.
Beginnings
You might not be surprised (if you have already read Michael's "It's all about Passion" book, among others) to learn that Nozbe wasn't intended to be a global business. It was just a quick and dirty solution for organization issues.
It was 2005. Michael, known today as The Productivity Guy and the author of #iPadOnly, was a PC user. Hard to believe, huh? There's more than that: before he read "Getting Things Done," he kept organized with MS Outlook – just like many other folks in those days.
Michael was a marketing consultant. He worked from home, helping other businesses get better results online. Because he worked with their websites, he learned HTML, PHP and MySQL (technologies needed to build modern websites). And he had a lot of fun coding.
But managing projects for many clients at the same time became a struggle. Then he got David Allen's book "Getting Things Done". Convinced by the method, but not by its reliance on paper, he searched for a digital solution.
Inspired by David's method I built a tool that'd help me achieve my goals and implement the GTD system in real life. I spent a whole day researching the web to find a tool I needed for this […] and finally when I found nothing, I dedicated one weekend to building a very simple, bare-bones web-based tool. (from "It's all about Passion")
In the next few months, he spent some time fixing bugs and making new features. And he still thought about Nozbe as a simple project only for himself. Initially, there was no plan to make money.
Michael had already tried running his own business. Michael and Victor created a simply email reminder service called… Nozbe. They offered a subscription but only a few users decided to pay. This project, like a later one, failed quickly, because they focused on making money. Michael gave up, but he learned a lesson. It was a chance to take entrepreneurial baby-steps. And now he already had a fancy name for the next project.
You may know Michael as a #NoOffice evangelist, for proving that a remote company is a reliable and effective model. In fact, the idea isn't new. Nozbe reminder was developed using tools like ICQ and FTP. Now it would be Slack or iMessage and Dropbox. Is that really so different?
Tools have changed, but not the methods.
Now let's focus on 2007 - the launch: