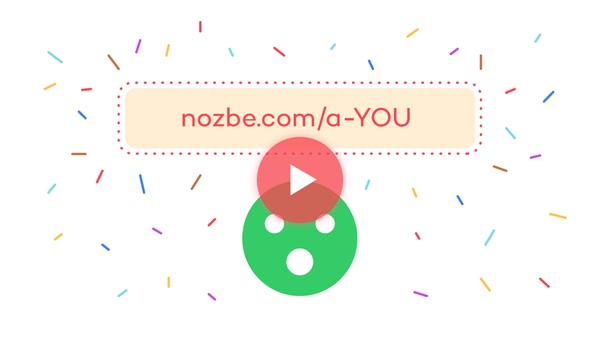 We wrote about our affiliate program on the Nozbe blog before and we have some fantastic people promoting Nozbe, including one of my personal productivity and success gurus, Michael Hyatt. Nozbe has grown to more than 300,000 users thanks to people referring Nozbe to other people. So we decied to take our program to a whole new level and created a separate web site for it, nozbe.club, where we explain it through a very cool promo video:
Basically the idea is simple:
When you refer people to Nozbe using your link: nozbe.com/?a=YOU
… and they sign up and later decide to buy, they get a 10% discount from us… and you receive 20% of their purchase price.
… which means, if they buy a yearly membership, they get 3rd month free… and you earn some money on the side.
… and later we can either use this money to extend or upgrade your Nozbe PRO plan… or pay you out as cash.
More details on our new Nozbe.club site
P.S. And please let us know in the comments how you like our new video? Did it resonate with you? Did it make its point?
Again, thanks for being fantastic Nozbe users and for referring people to Nozbe! We love you all!
- Michael, CEO and founder