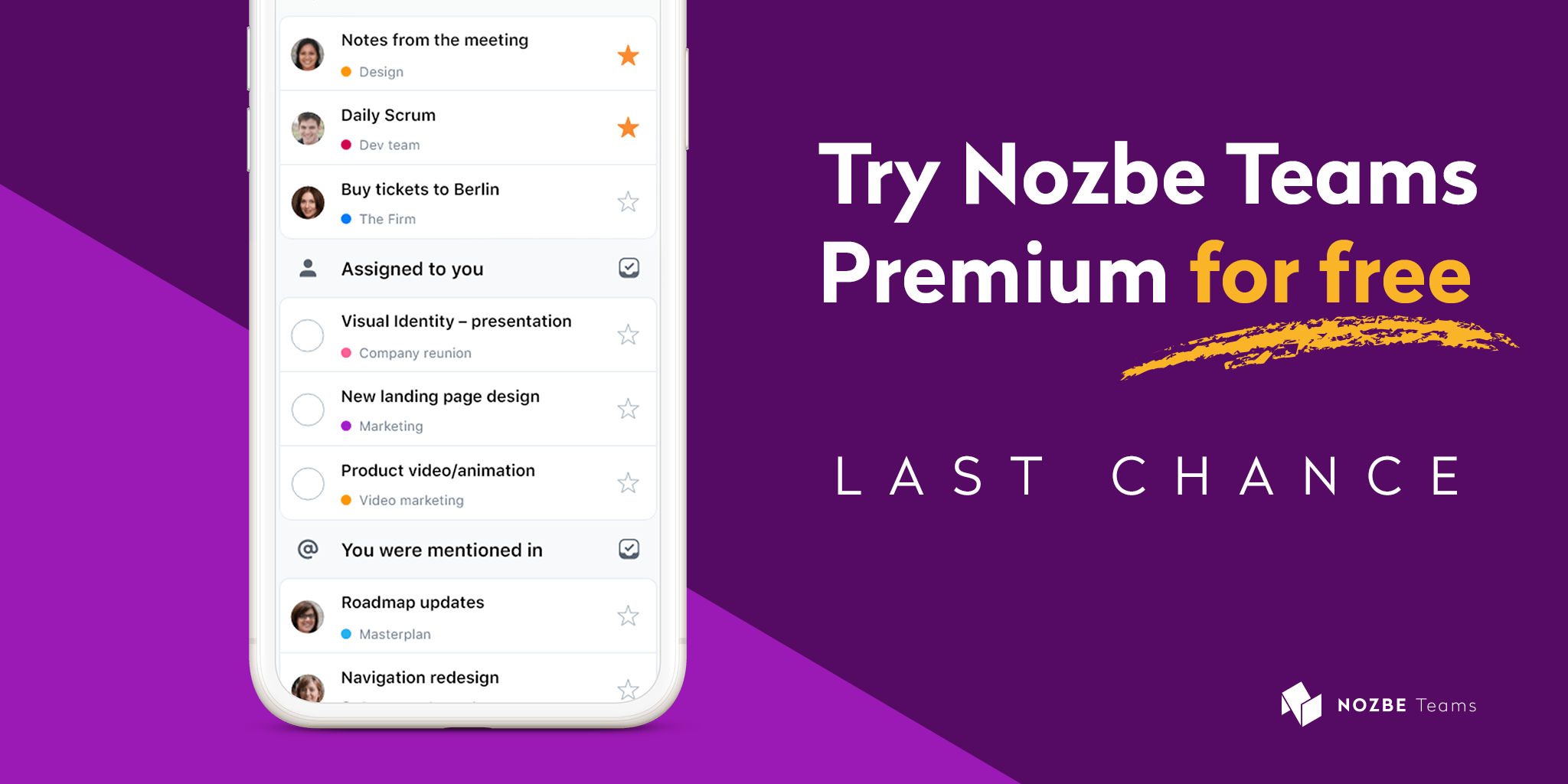 If you wish to try Nozbe Teams Premium free of charge for a full month, this is the last minute to make up your mind. Create your team account by the end of April and get your projects done effectively. With your team. Remotely or in the office.
When the coronavirus disease (COVID-19) pandemic started and the lockdown and fear caused so many changes in our lives, we wanted to help. We knew many teams would have to switch to remote work and needed a tool to make it all work. Having video conferences and remote access to company databases is not enough. Every team needs a tool to organize the workflow, communicate, manage projects and responsibility, and push things forward.
Nozbe Teams is all about getting team projects done thanks to task-based communication and organized projects structure. See, how it can help your team in planning, organizing, communicating, and eventually - achieving your business goals.
Set up your team today
This is the last minute to enjoy a month of Nozbe Team Premium for free. We will start charging for new Premium accounts (more than 5 people in a team / more than 5 active projects) starting from May.