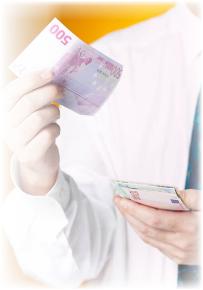 Nozbe – your favorite getting things done tool is a proud sponsor of several great blogs about productivity and getting things done through Nozbe's Affiliate Program. I talked about our Nozbe's affiliate program where you can earn up to 50% of (residual) commissions and I showcased one of my favorite blogs about GTD which has Nozbe as a sponsor
Network of Nozbe-sponsored sites is expanding
Recently I received an email from Andy of Slashdot Review Podcast:
I am absolutely thrilled with Nozbe. (…)
I committed to your affiliate program at the 50% level and will be promoting your product heavily on my daily news podcast at SDRNews/SlashdotReview . I have published well over 1000 podcast episodes since October of 2004, and will be proud to have you as a sponsor (…)
Do you love using Nozbe and want to earn money with your blog?
Then Nozbe can be your sponsor – just start promoting your favorite productivity application on your blog just like these guys are doing:



Slashdot Review Podcast – mentioned above – great daily podcast about what's new in the tech space featuring Tech News Highlights from Slashdot, Digg and Reddit.




What's the Next Action Blog – my favorite blog by about GTD and productivity




Did I Get Things Done – another great blog about GTD and personal management




El Canasto – productivity blog written in Spanish (if you speak Spanish – it's a great resource)




… and many others like Smallsquid, The Daily Saint, Getting to Ireland, Web Wednesday or the Unique Sentence web site.



Every Nozbe user is a Nozbe Affiliate
Everyone who uses Nozbe is our affiliate and can earn money promoting their favorite getting things done web application – you can do it, too!
Help us spread the word and earn up to 50% commissions
Your commissions depend on your Nozbe Plan with Free users receiving 25% already, Basic users a hefty 30%, PRO users a grand 38% and Super! users a total of 50% commissions.
Commissions are residual – month after month, year after year
Yes, unlike many other web applications, I believe in sharing more than anything and I believe that if you brought someone along to use Nozbe, they should be your customer during their whole time being a Nozbe user – so you don't just get credited once for their account – you also receive commissions every month/year/2-years depending on their Nozbe plan.
Detailed Affiliate Statistics so you can track what's going on
When you click on the "Affiliate Program" link in your Nozbe account you'll see statistics like these:
Then you can dig down to see some more details, like for examples where are your visitors coming from:
A little more about free accounts signed up under you affiliate commission:
…and of course detailed statistics of your commissions and affiliate sales and payouts.
What's your Next Action?



Copy our marketing materials from your Nozbe account and paste them to your blog or web site!



If you love Nozbe, recommend it to your friends, colleagues and family. Use your affiliate link on your web site to earn commissions – Nozbe can be your sponsor, too!
Nozbe's Affiliate Program is our way of saying "Thank You!"
We have created Nozbe's Affiliate Program to be able to thank you for your efforts of promoting Nozbe. We are a small privately-held company without a great marketing budget and our goal is to be as efficient with promotion as possible – now with our Affiliate Program we decided to share our revenue with you – so you can help us spread the word and earn some money to pay your hosting expenses or buy yourself a gift. Thank you!
Click to read more about Nozbe's Affiliate Program >>

Post a comment | Visit Nozbe web site | Sign up for a free Nozbe

Technorati tags: gtd, getting+things+done, projects, nozbe, web-20, blogs, blogging, affiliates, affiliate+program