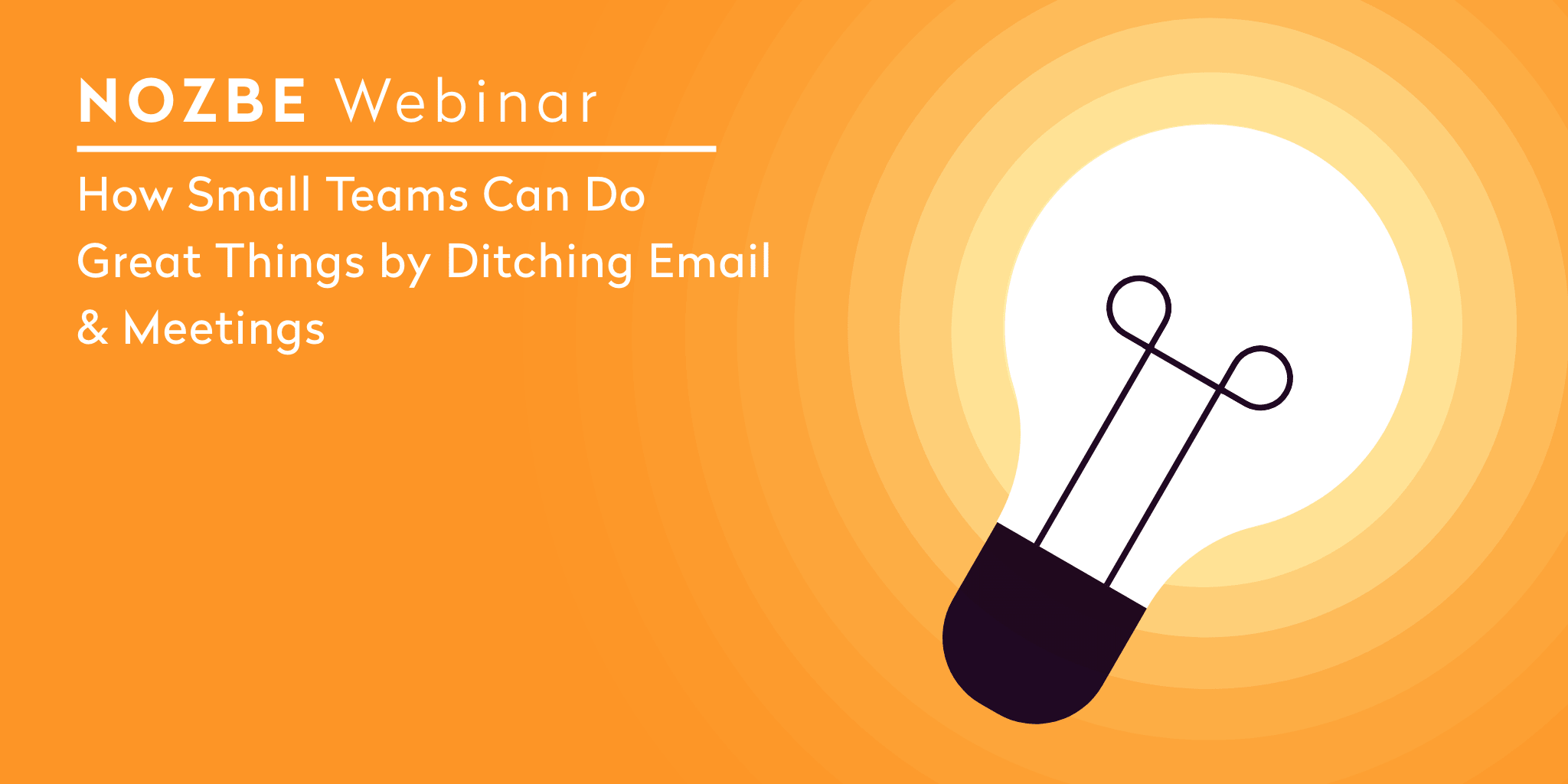 Do you feel that your personal and team productivity gets hindered by too many fruitless meetings and chaotic communication?
We've been there and we found a way to improve that!
Join our free webinar and let us share our unique & super-effective collaboration method.
Sign up for Nozbe webinar
When? On Wednesday, June, 3rd, at 7pm in CET / 6pm in the UK / 1pm EDT / 10am PDT
You will find out:
How we communicate through tasks at Nozbe
What is asynchronous communication and why you should care
How to plan and run meetings so that they actually work
What's the difference between Nozbe Personal and Nozbe Teams
Join in! Only limited seats available.
Psst, there will be a Q&A session at the end of the webinar, so have your questions prepared! See you on Wednesday!