Use cases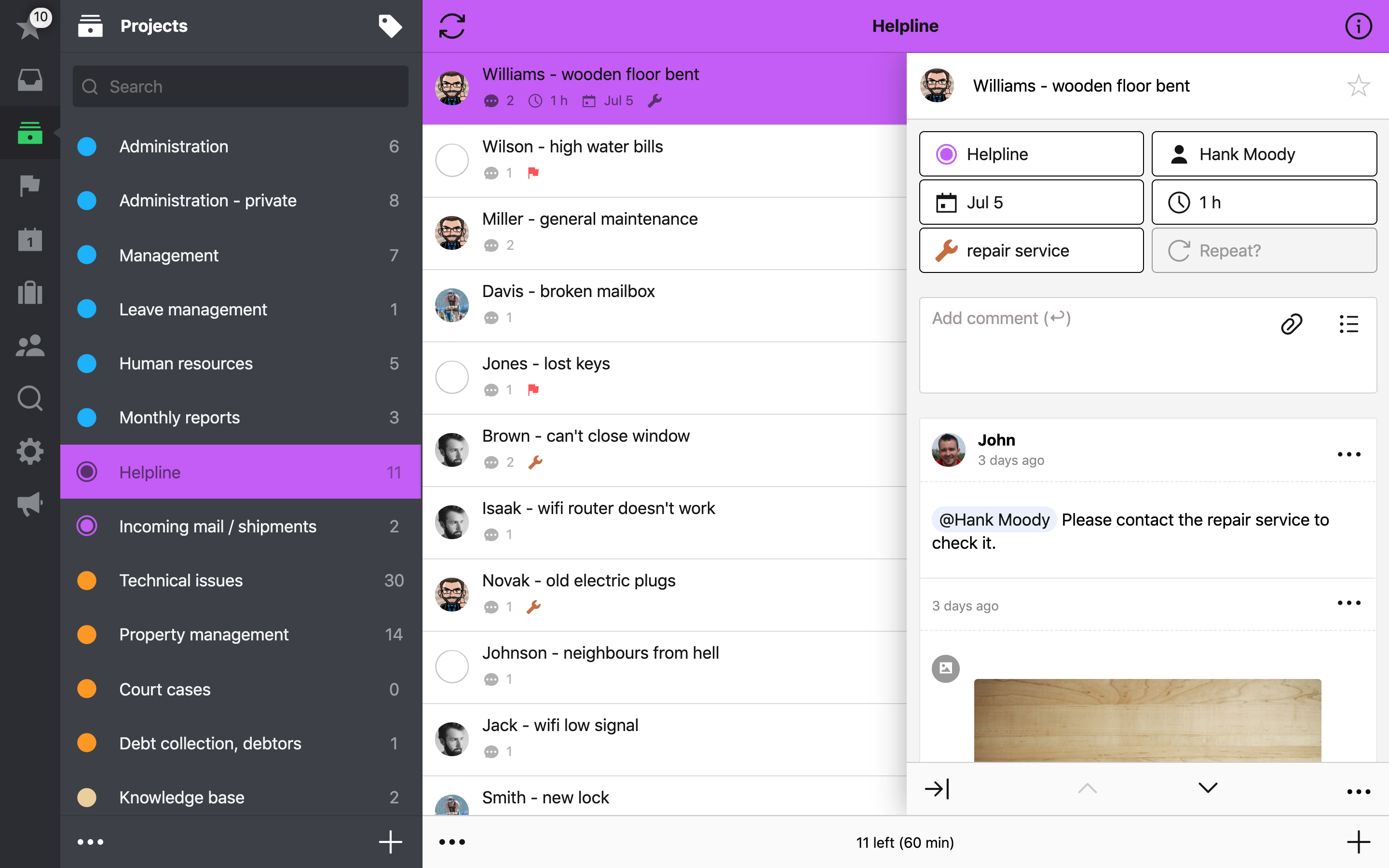 Lease Management – Flexibility and Ease of Use
I run a real estate leasing management company. My projects in Nozbe are grouped thematically, which is what allows our team members to work together and complete shared tasks efficiently. For example, we have a project called "Administration," where we take care of general administrative matters; there is a project to manage all matters regarding tenants and another one for managing properties.

As well, we have also created projects that help us manage internal communication, like "Human Resources," "Leave Management" or "Management" for communication with managers. We even have a project called "Off Topic," where we can discuss some other things, like corporate events and so on.

Because Nozbe is a very flexible tool, I can use it to manage almost everything. That is why we created a separate project for our phone support. If it is needed, they can create a task, add a comment to describe the issue and then delegate it to another team member. I like to work this way, as well. When someone calls me and I need to take care of some things, I just create a new task to keep it all in one place.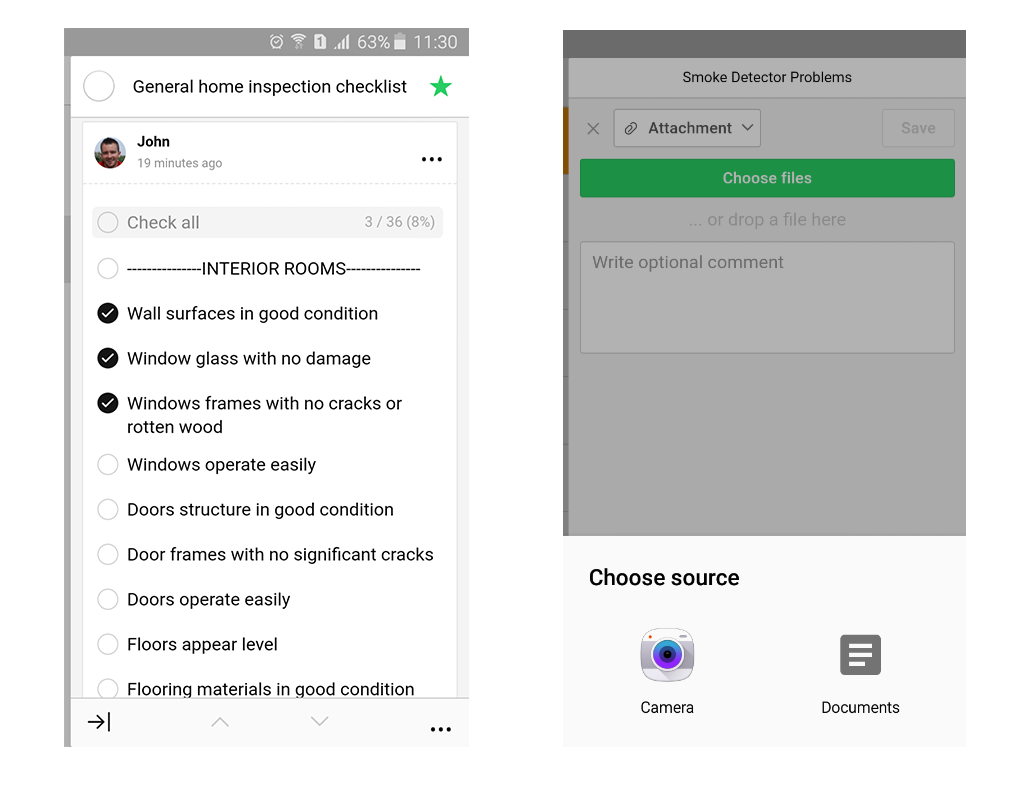 Taking My Office with Me
As a real estate agent, I need to provide guidance to our buyers and sellers. It means that I usually spend more time in the field or on the road with my clients than in the office. One of the biggest advantages of using Nozbe is mobility. No matter on which device I use it, it always works the same way and has the same set of amazing functions.

A part of my job is viewing the property. For example, I often need to do the final home-inspection walk-through. All I need to do is take out my smartphone, open a Nozbe project related to the property and choose a task with the right checklist. If there are any issues, I add a comment to this task or create a new task within this project and delegate it to a person responsible with just one click. Everything in one place. That is why Nozbe helps us communicate with our team members better. We don't need emails or phone calls anymore!

Nozbe makes my work more efficient, as I always have the right information available when I need it. For example, I attach all documents and photos directly to a project or a task. I can easily maintain and update the list of properties, as well as handle buying and selling a property. And that's not all. Mobility has one more advantage. When I am on the road and don't have access to my computer, it is important for me to have a trusted notification system. Nozbe reminds me of the tasks I need to complete and if I have a task that repeats at regular intervals, I simply set up a due date and assign the appropriate repeating pattern.
How I Manage Client Projects
I often use project labels and templates in my daily work. Whether you are selling Mr. G's house or looking to purchase a warehouse for Mrs. B, each client has their own set of work: you need to check the documentation of the properties, you need your client to provide you with detailed information on what they are selling or looking for, etc. You may be thinking, "So what do you suggest I do?" Well, this is my suggestion.

I would start with deciding on either titling your project by the name of a client (but that is only beneficial if you will be working on it alone) or using labels. If, for any reason, you wish for the client to have access to the project or to have some other parties involved, I would then recommend labeling instead.

So, I would have projects A, B, C available, with a label for Mr. Smith (if that is my client). In project A, I would create a list of things that I need the client to supply me with and share it with them. For instance:
Requirements as to the property (in case of purchase) or copies of documents such as an extract from the land and mortgage register (in case of sale).
Documentation on mortgage and a description of the current state, along with photos (or description of expected state) and so on.
Project B, on the other hand, would be my private project
for collecting offers regarding given client, later to be passed to project A, for instance.
Project C could be a great place to work with someone who does not need to be involved directly with Mr. Smith
, but whose involvement you need to get all the documents verified.
Each of those projects can also be saved as a template for later use with another client. Also, extensive application of check-lists might be of aid, if you would rather have fewer projects.
This is just one proposal.
Nozbe is a flexible tool, and there are many different possibilities.