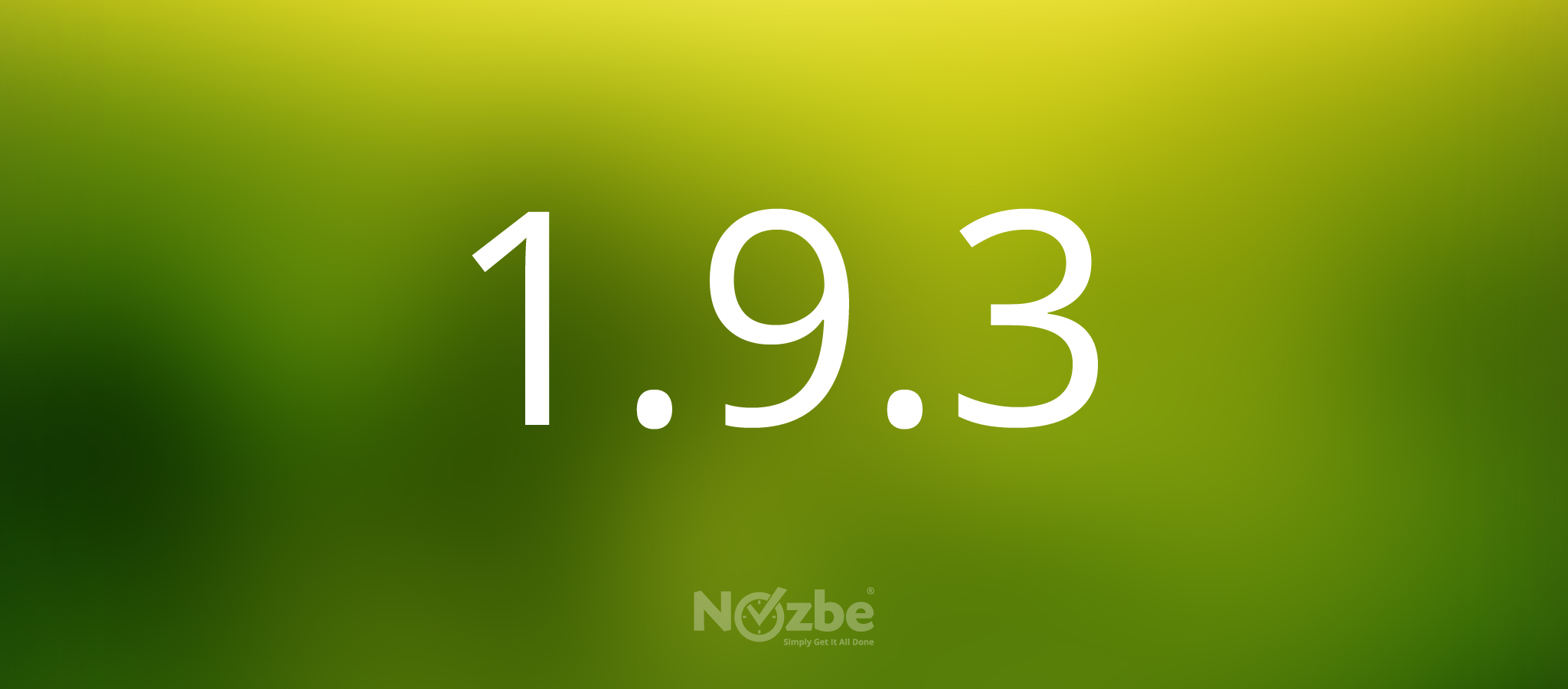 Written by Piotr (Nozbe Chief Marketing Officer)
Just after Nozbe 1.9.2 release we went very proactive and started working on improvements right away. As usual, our Programming Ninjas worked very fast and we're glad today to bring you a new update which is Nozbe version 1.9.3.
Although this update includes only minor bug fixes and improvements, we hope it'll match your expectations and make your work more effective. These updates apply all of our apps, both the mobile app as well as the desktop apps.
If you have the previous version of Nozbe (1.9.2) your app should automatically update. In the case of Mac and iPhone/iPad apps - the updates will be downloaded from their App Stores. Here are the changes:
As it goes for desktop Nozbe (web app, Mac, Windows, iPad and Android tablet apps):
We've fixed an issue with Calendar because it displayed wrong days of week in June 2014. You won't miss the correct date for your previous tasks and projects anymore.
What we've also noticed was that there were icons in print view mode missing. It has now been fixed.
Nozbe for mobile (mobile web app, iPhone and Android):
Nozbe on iPhone couldn't hear your voice as well as it was supposed to - we've made a fix and now are adding tasks via voice control is back and operational.
Both versions:
lots of small fixes and improvements all around to make sure your Nozbe feels even better now :-)
We strongly hope that these fixes and improvements will make your Nozbe experience even better! Feel free to post your feedback below and thanks for being such a great Nozbe user!