Why Nozbe for your team?
Nozbe is a world-class project management system with more than 500,000 users worldwide.
In the last 11 years, Nozbe has morphed from a personal to-do app to a suite of project management apps for all the major platforms: web, Mac, Windows, Linux, Android, iPad and iPhone (and Apple Watch!).
Nozbe's origins as a consumer to-do app make it more agile and easier to use than most business applications.
That's why thousands of entrepreneurs worldwide rely on Nozbe to manage their entire businesses.
I manage 68 projects with Nozbe, and absolutely love it. I couldn't run my $250M business without it!
Nozbe helps get stuff done in any industry!
Nozbe is so flexible that it's being used in almost every industry: production, professional services, catering, coaching, law, education and public administration, just to name a few. Below are just a few examples:
Nozbe for Lawyers Law firms across the world started using Nozbe as their ultimate get-things-done solution to help them deliver better results for their clients and never lose track of their documents.
Why Nozbe?
Privacy - All attachments and documents that lawyers upload to comments in Nozbe tasks are encrypted, so their clients' information is safe. Also, connection with Nozbe is encrypted at all times, contrary to working through email. Nozbe's triple backup technology gives lawyers peace of mind about all the information they put in the system.
Mobile apps - Access to data on the go is very important, especially when lawyers visit court rooms or clients' offices. The key is to have access to all the relevant documents, contracts and files at any time.
Communication through tasks - This makes working with other lawyers on cases a breeze. No more irrelevant emails; all the discussion is in the comments attached to a task.

Watch this short video of "Nozbe for Lawyers" and you'll also discover how…
Lawyers use project names and labels in a very smart way to find the client or the court case quickly!
The flexibility of Nozbe's interface helps lawyers adjust their Nozbe app to their individual team's needs and their own practice. No law firm is the same!
Nozbe is fantastic. It allows me to manage multiple projects and tasks with my team — even when I'm on the road and away from my office and computer.
Learn more
Nozbe in Manufacturing Cesar Balbin's company uses Nozbe to get their production done without hiccups and problems.
Why Nozbe?
A complex production system needs a simple management solution to get it all done - the team appreciates Nozbe's simple and intuitive interface.
The flat project list and clear task responsibilities help everyone on the team see what the "next action" is that needs to be done.
Even though this team's core job is so specific, Nozbe's flexibility to adapt to different team workflows has been key in getting production done smoothly.

Watch this short video of "Nozbe in Production" and you'll also discover how...
The company also uses project templates extensively to create recurring processes and make sure nothing is forgotten.
The use of categories helps divide work between departments and agree on task priority.
Due dates help deliver work on schedule and show everyone the project progress when getting things done.
Nozbe is the perfect app for managing tasks in industrial projects
Nozbe in Public Administration Public institutions are becoming more modern, and now they take advantage of apps like Nozbe to serve their communities better and in a more efficient way.
Why Nozbe?
Public offices can mange most of their processes using project templates in Nozbe. With just a few clicks, they can replicate processes and start new projects with its structure neatly laid out.
Shared projects give public servants a better sense of teamwork and a great overview of how each project is doing and who's responsible for each task - all at the glance of an eye.
As more and more people join Nozbe inside an organization, it's easy to manage team and project roles, to make sure that the responsibility is adequately spread among peers.

Watch this short video of "Nozbe in Public Administration" and you'll also discover how…
Public institutions use project templates to streamline processes.
Teams from different departments are working together more effectively.
Task categories can be used to accelerate turnaround time for most of the tasks.
I manage a much larger company today along with managing board and officer positions at several not-for-profit organizations. Nozbe is useful at all ages, but for business-owners and leaders whose success curve hands them their greatest challenges after age 50, Nozbe is indispensable.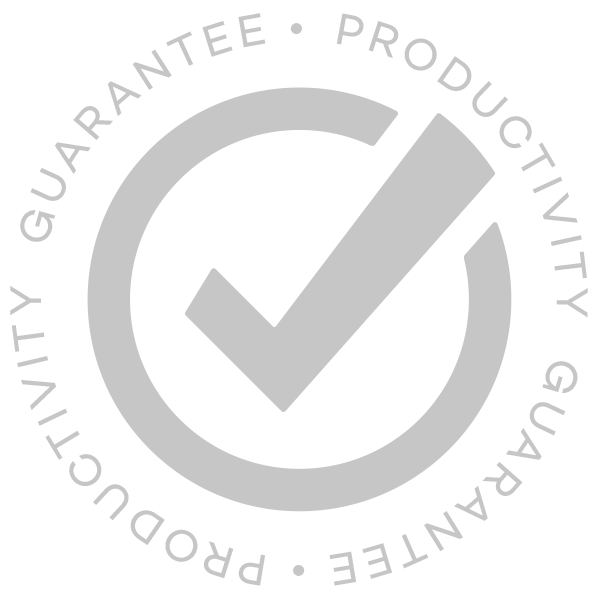 Choose Nozbe to get things done in your business

Improve your team's efficiency - Get the most complex project done without unnecessary fuss with our simple and intuitive interface, flat project structure and flexibility to adapt the app to your unique team's workflow.
Track your team's progress - Control your processes, and let you and your team stay on top of things with shared projects, easy task delegation, efficiency reports and team roles.
Optimize your workflows - Nozbe will save your team's time. Forget about counter-productive habits and time-wasting meetings; instead, focus on effective communication through tasks and comments.
Boost your business to a whole new level - Nozbe is all about increasing your team's productivity. Reach perfection through powerful project templates for recurring processes. Access your data on the go, on any device, at anytime.
Let us assist you even more! - We constantly analyze customer feedback and improve our system to make sure Nozbe helps your team get projects done. Additionally, for business customers, we offer VIP support with a dedicated account manager who'll help on-board your team.
Start getting business done better today!