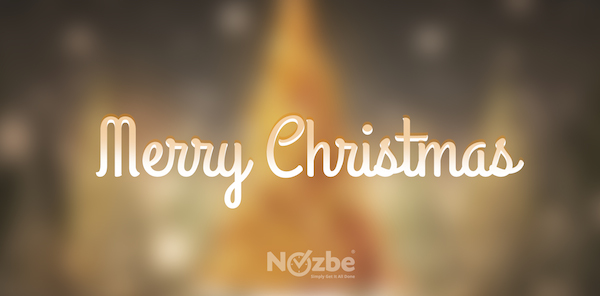 Yes, it's this time of the year and I'm happy to wish you a really Merry Christmas. May the holiday season bring you peace of heart and give you strength and energy for the upcoming year. May it be the time spent with your family, full of love, hope and joy.
Of course as promised our Nozbe team has a Christmas gift for you to enjoy this holiday season :-) Here it is, the newest issue of your favorite (and completely free) Productive! Magazine.

What will you find in Productive! Magazine #16?
In this issue I have an opportunity to talk to Les McKeown, an Irishman living in the US, the father of the "Predictable Success" methodology who advises companies on how to achieve scalable, sustainable growth.
Michael Hyatt presents "The beginner's guide to goal setting", Timo Kiander comes with the first part of his article on finding time for your online business even if you have a family and a day-time job. Augusto Pinaud proves that it is much easier to avoid distractions when standing and reveals how to work effectively in this position. Also, I've decided to offer you a word of advice on the matter of delegation.
Rosemary Rice from shows how personal branding can work as a way to reveal authentic purpose or talents which for some of us, are hidden treasures that require digging deeper to uncover. Last but not least, Susan Brennan, a speaker, personal assistant specialist and productivity enthusiast tells how to create order from obstacles. She brings up a quote which, I guess should become the motto of this issue: "Don't you ever tell me you can't do something!" :-)
With the new 16th issue as our gift may this time allow you to recharge your batteries and help you stay motivated, fulfilled and of course productive as never before!
Merry Christmas!