Ola
Customer Success and Content Quality Officer at Nozbe. Ola educates and helps Nozbe users in Enlgish, Polish, Russian and Ukrainian. She writes copy for Nozbe websites and helps make Nozbe UI and UX great. When not busy with answering customers' emails she also takes care of the copy quality of the Nozbe app and the Nozbe community in social media.
Ola is a third wave coffee lover, frisbee and DIY aficionado and avid reader.
Social media
LinkedIn
Twitter
Instagram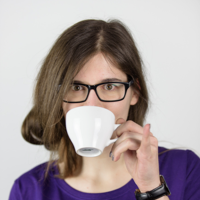 Thanks for sending us a message. We'll get in touch as soon as possible!