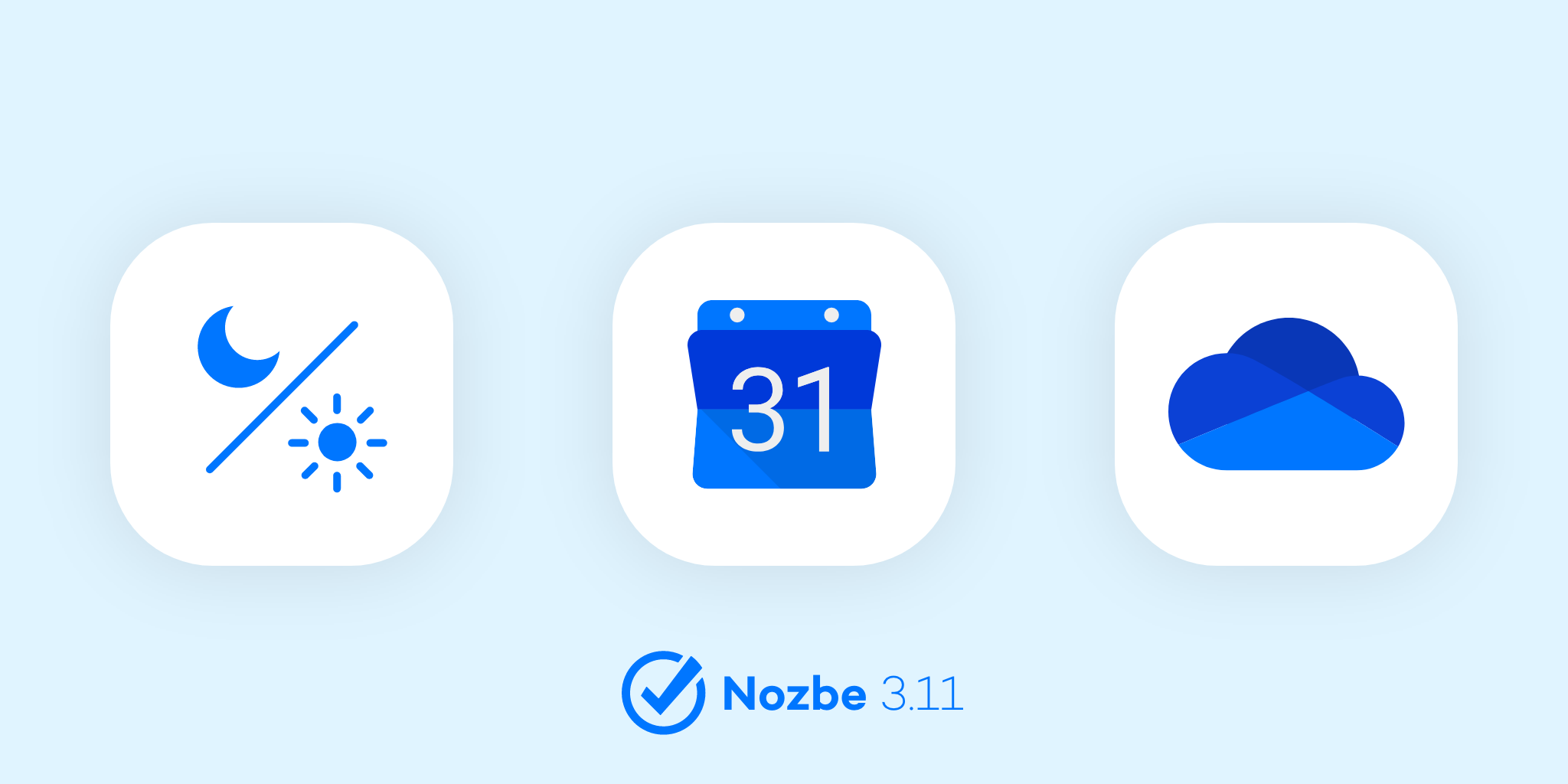 As recently announced, we are slowly becoming a two-product company. We're planning to launch the Open Beta phase of Nozbe Teams very soon, which means we're currently putting a lot of effort into the new app's development. However, please bear in mind that we will still support and improve the existing Nozbe app for many years to come. See here what we've been working on:
Dark mode on mobile
Last month, we released an update for our mobile apps to support a new Dark Mode on iOS 13 and Android 10. The Nozbe app will automatically switch to dark and light mode based on your system settings on iOS 13 and iPadOS. You can go to Settings → General to activate automatic theme switching.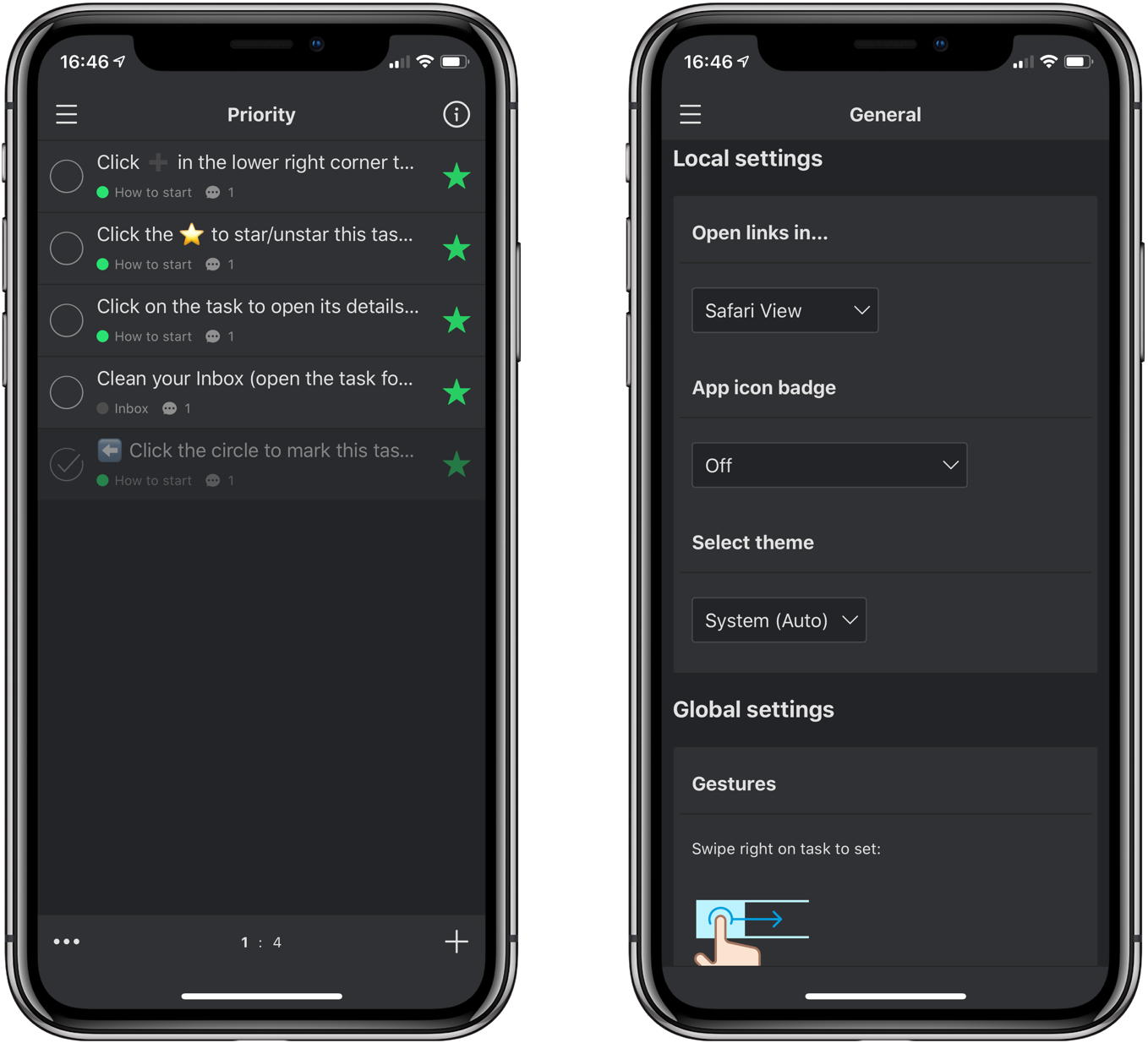 On Android 10, we added automatic theme switching in: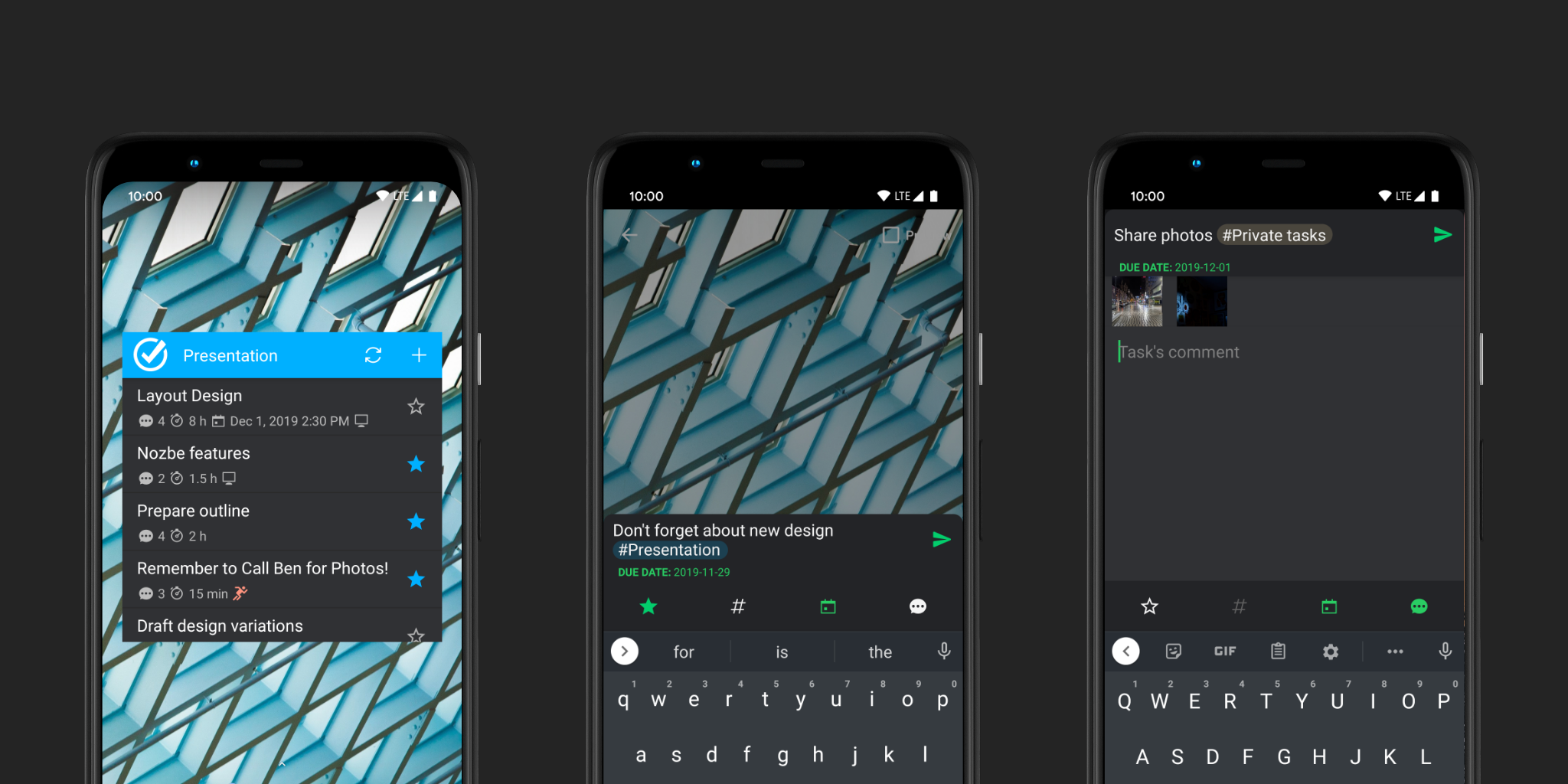 Improvements to email flow - Beta
For all of you who forward your emails as tasks to Nozbe, we added links that allow you to quickly open your email app and reply to that forwarded email. Every time you forward an email to yourUsername.pin@nozbe.me to create a task, we automatically:
Remove the "FWD:" part from the name of the task, so the name of task is simple and distraction-free.
Add a link "Reply to email" that will open your default email client app with pre-filled "To:" and "Subject:" fields. That way, you can quickly communicate with the outside world.
Add links "Open in Gmail" and "Open in Mail app" if we detect that mail was sent from one of these apps.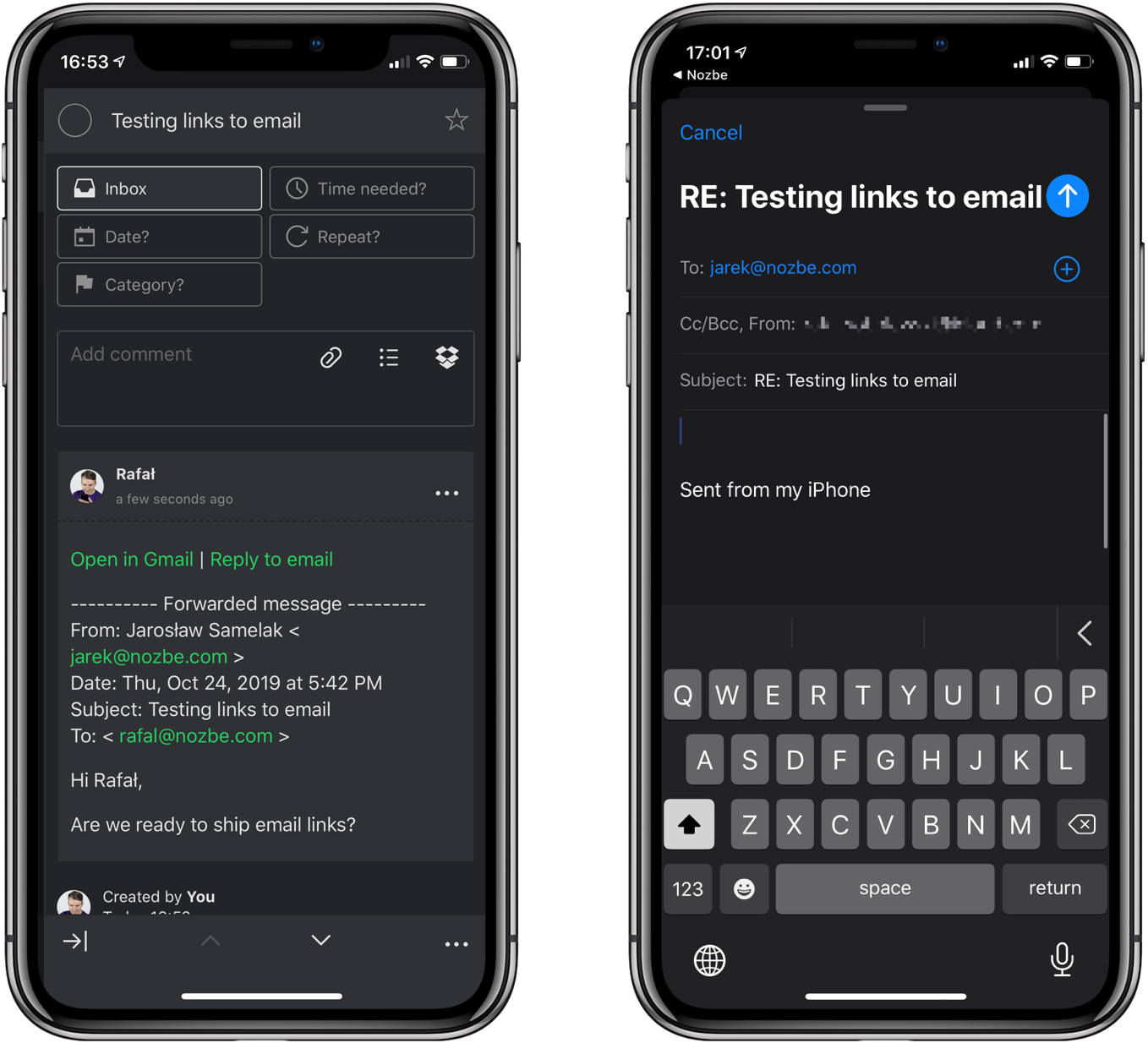 Please note that this feature is still in its beta phase and works only with the most popular email clients.
Links to tasks in Google Calendar
Thanks to our Google Calendar integration, you can see your tasks together with your events. Now, you can also jump directly into your Nozbe tasks from GCal thanks to links to tasks in calendar event details.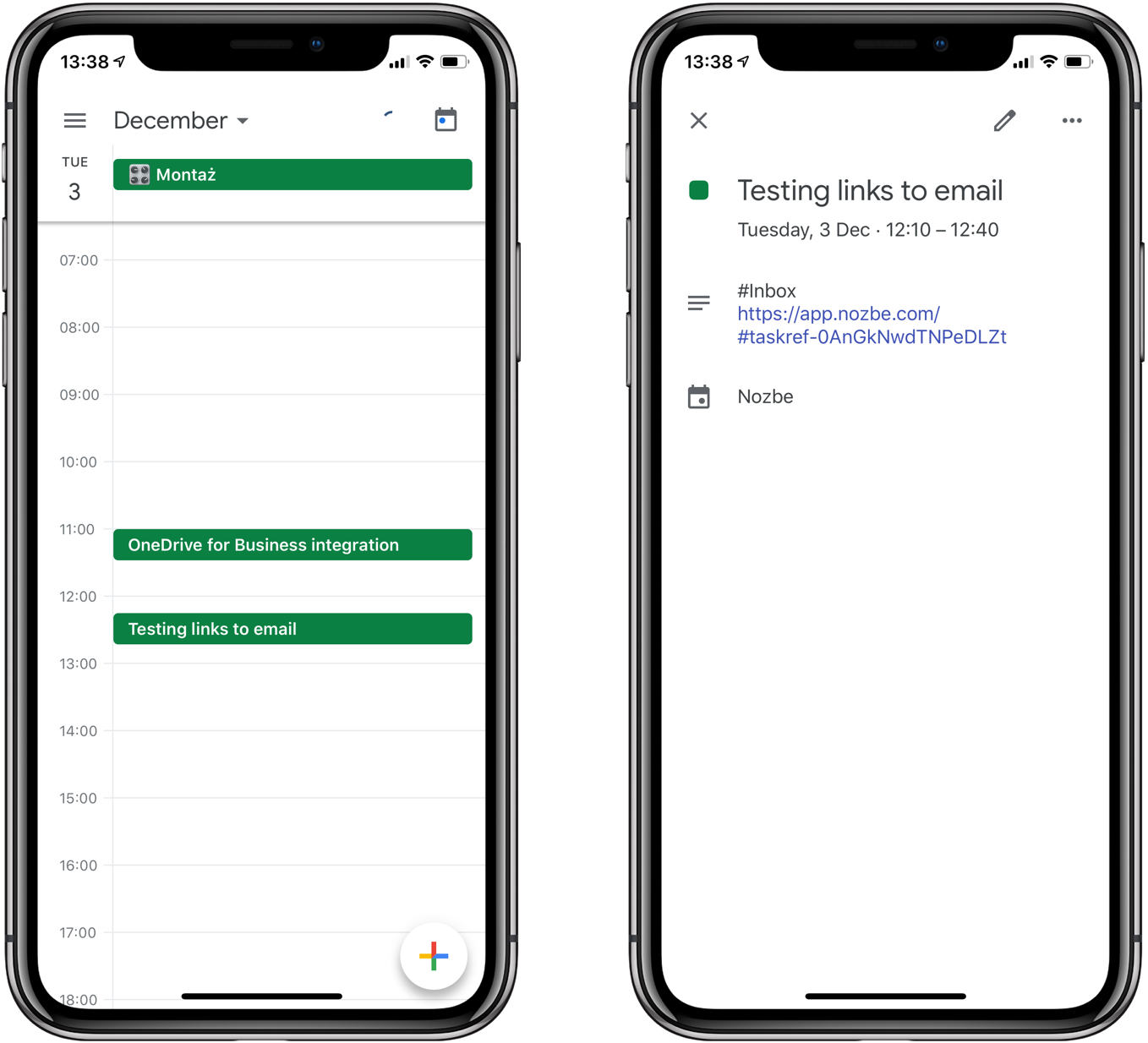 OneDrive for Business
You've been asking about this integration, and we are finally able to extend our OneDrive integration to support Business accounts.