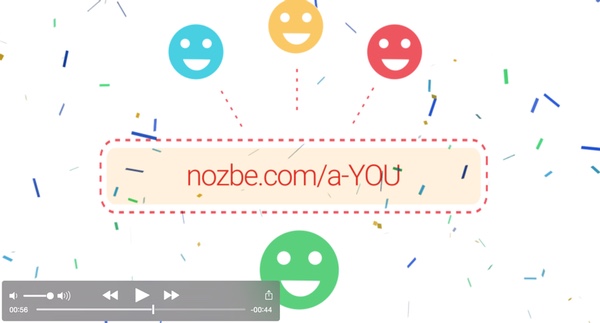 Nozbe has always grown via word-of-mouth spread among friends and colleagues. Our affiliate program has been running almost as long as Nozbe itself. Many users have taken advantage of it and earned additional income.
When you become an affiliate and how it works?
As described at our help page and also in your account Settings, you become an affiliate automatically once you create your Nozbe account. After you set up your nickname, your individual link gets personalized. Starting at this point, you are able to recommend Nozbe by providing your link to invitees.
Their account will get then automatically added to your statistics and once they pay their subscription, you start earning extra money. It is that easy! But there's more!
Why not take this further?
Over the years, some of our affiliates have become more active and are earning hundreds of dollars per month.
Observing their progress, we decided it is high time for us to get more involved in helping them and providing them with training.
We currently have ready basic workshop (introductory level) and are working on creating more advanced materials focused on training/workshop sessions one can use to spread the word of GTD and Nozbe.
We want to help our affiliates, partners and future ambassadors in creating a good work base for increasing their earnings and making the program even more appealing.
We also hope to use Delfina's trip to the US this year to this end.
Anyone up for that?
So, is anyone up for that? If so, please contact us and we'll either arrange for an event or for training workshop with her.
More materials, dedicated web site and more goodies coming soon!
We're also working on lots of marketing materials for our affiliates. We believe that when you start getting things done with Nozbe, you shouldn't be "selfish" and should spread the word so that others get organized… and you get a warm fuzzy feeling of helping someone together with a commission you can use as your additional passive income :-)
Anyway, there are things coming in the next version of Nozbe that will help you spread the word so stay tuned and if you started sending people to Nozbe using your unique affiliate link (found in Settings - Affiliate Program), we'd really appreciate it!