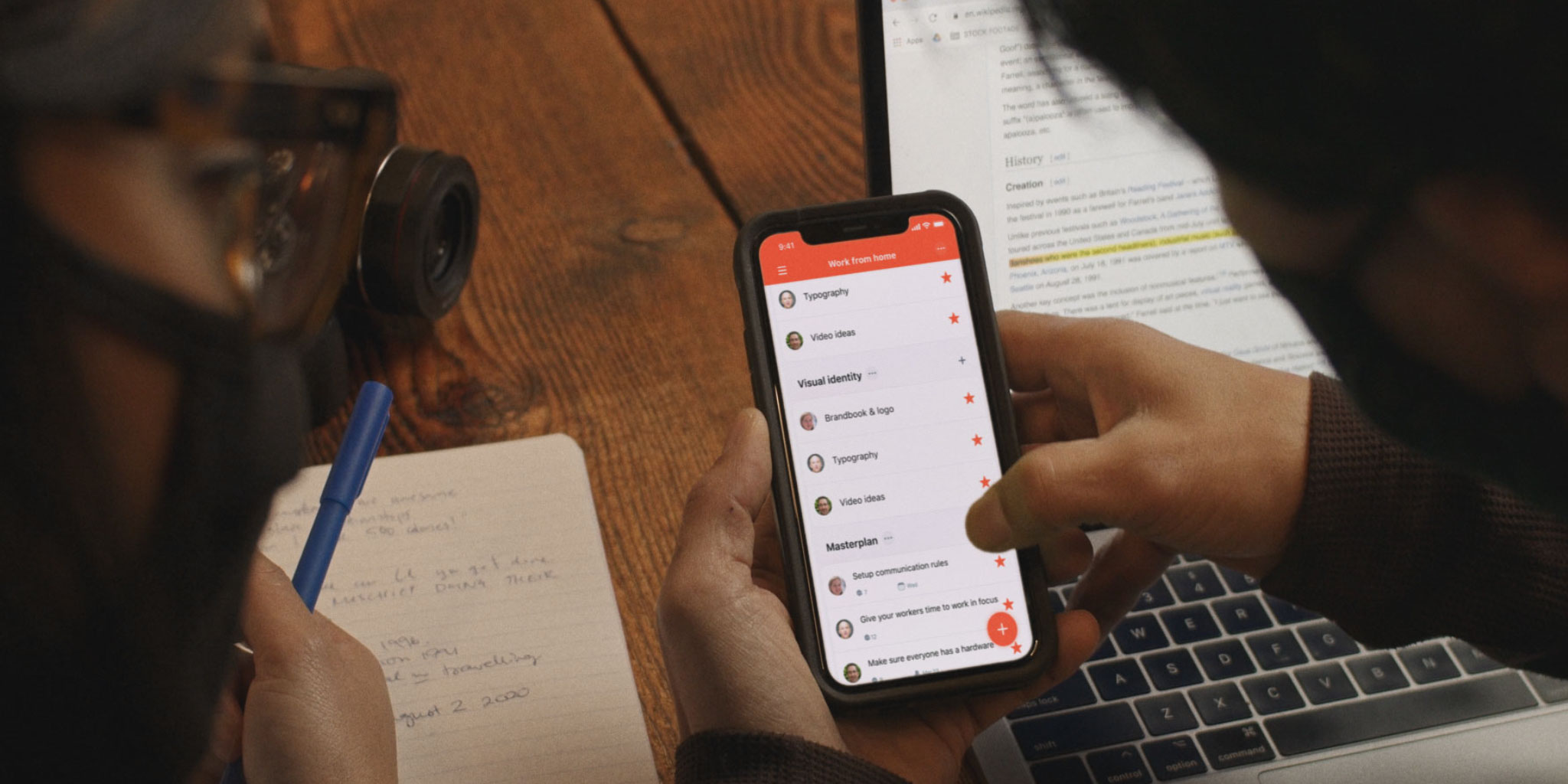 We don't boast enough about the Nozbe new features and updates, so here we go. Now you can create single tasks for your teammates, invite contractors or clients to share a project with you and clone projects that you want to repeat regularly. Check it out!
Watch Nozbe Product Vlog & see what's new for you
🔥🔥 These are the features we discuss in the video:
Task me - For the stuff not related to any project or "the secret stuff"
Although all projects in Nozbe are shared with the whole team by default (you can restrict the access if you are the Premium user), sometimes you need something that is not related to any of them. And that's when you use the "Task me" function. You create a single task that doesn't belong to any existing project and you assign it to one of your teammates.
This feature also works within a specific project. This happens when you need a single thing from a person who isn't to see the whole project. Shush 🤫
More about the "Task me" feature on our Help Page
Joint projects - To collaborate with other people and teams
Even if a person or other team isn't a part of your Nozbe account, you can share a project with them. All they need to do is to set up a Nozbe free team account. Only 1 minute of their time and their email address is needed to start efficient collaboration on a given project.
Note: It's only a team admin of a Premium account who can invite people to joint projects.
More about the "Joint projects" on our Help Page
Cloning projects - Our first project template attempt
If you have a project, procedure or a set of steps you repeat regularly, create a project populated with tasks and just clone it whenever you need. You will work and tick of the tasks in the newly created project and end it once it's completed. The "mother" project, that you clone every time, stays untouched and ready for the next duplication :)
Note: if you wish any comments to appear in the copy of your "mother" project you will need to pin them there.
More about "Cloning projects" on our Help Page
Default sections in the Activity view
To better arrange tasks in the Activity view and help you prioritize work, we've added some new sections. This way at the very top you will see the tasks that You are responsible for, then the tasks You have already participated in and only below you will see the rest of the tasks from the projects you "hearted" as favorite and follow.
More about "Cloning projects" on our Help Page
The hosts
Episode notes