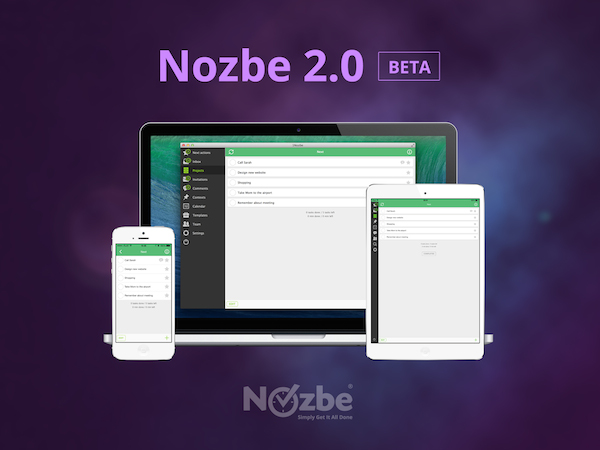 Wow, I'm so excited today! After more than a year of coding, brainstorming, working overtime, coding even more… we are ready to show you the future of Nozbe and the future of productivity: Nozbe 2.0 beta
Nozbe rewritten from scratch
After 7+ years of running Nozbe we decided to use everything we've learned so far about productivity and build new, mobile-friendly, super-fast, beautifully-designed apps that take advantage of both the desktop and mobile platforms.
Go to our Nozbe 2.0 beta site and watch me walk you through our new apps.
Here are some questions you might have about the Nozbe beta program and my best answers for you:
What's new in Nozbe 2.0?
brand new fresh, light and responsive design
much better app performance: speed, speed, speed
edit mode - you can edit/complete/delete multiple tasks at once - one of our most requested features!
5th column (Info bar) - one place when you can see all details and options regarding active task list
filters and sorting - now you can filter your tasks list with many filters at once and sort the tasks as you like
…and a lot more!
Where can I get Nozbe 2.0 beta for my device?
When will next "beta" versions be available?
We'll be rolling out a new beta version of Nozbe every 2 weeks throughout the whole Summer. Follow us on Twitter or subscribe to our blog.
When will the final Nozbe 2.0 be launched?
In September. We can't wait to roll it out to everyone. Up until then, Nozbe 1.9.x is the latest stable version of Nozbe.
Is the Nozbe beta stable and bug-free?
Nope. Not at all. Many things don't even work there correctly just yet. It's a beta product. It's mature enough so that we can test it with our bravest users, but it shouldn't be used in mission-critical environment. Use it at your own risk! :-)
Read the updated list of known issues on our "beta site"
What if I don't want to test Nozbe beta but still want to get something cool today?
Easy. Get the latest issue of the free Productive! Magazine with Pat Flynn for your iPhone, iPad or Android or read it on the web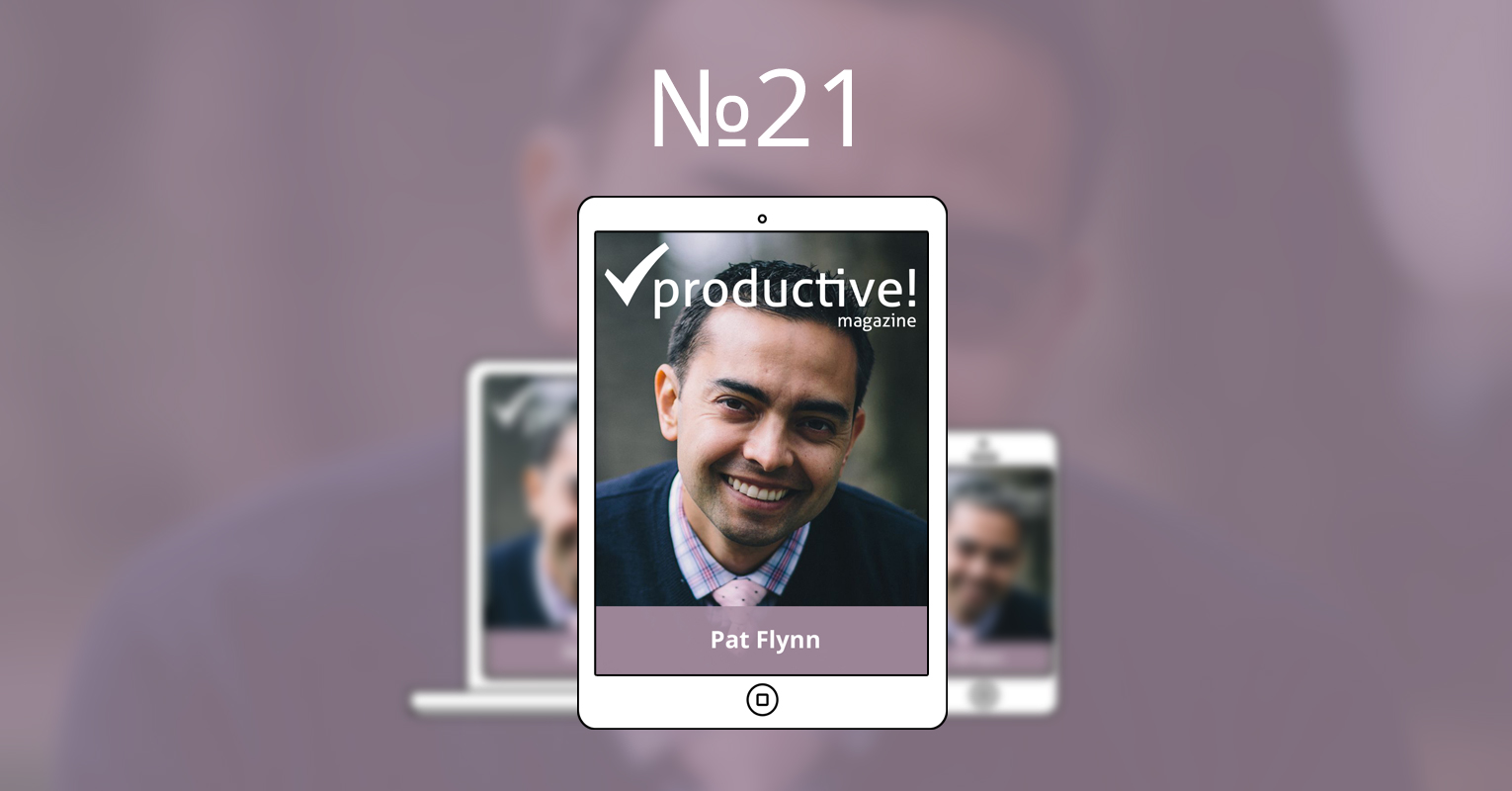 This issue features: Pat Flynn — a beloved thought leader in the areas of online entrepreneurship and passive income
plus
nine practical articles helping you get closer to a systematic and productive workflow and satisfying life.
What are my "next actions" for today?
Just these two things:
That's it, both of these things will make you a lot more productive this summer :-)
Thank you!
- post written by Michael Sliwinski, proud Nozbe CEO and founder :-)