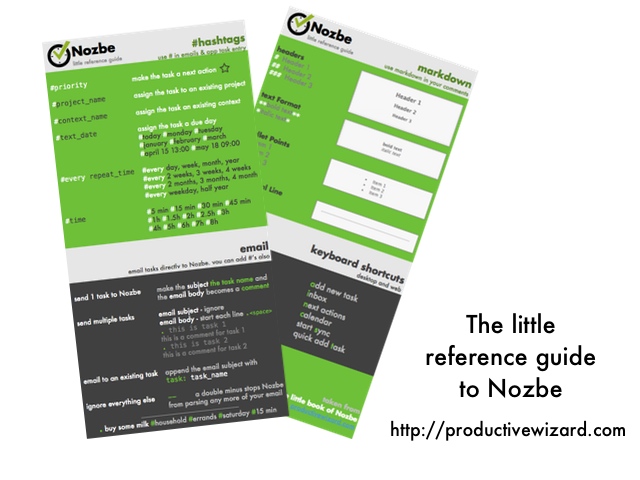 A few weeks back we had the pleasure of passing down to you all link to quick reference guide by Marcus Platt. Now, with cooperation from our support team, the guide has been translated to all supported languages and Marcus was kind enough to release them. You can get the guide not only in English, but Spanish, German, Japanese and Polish as well.
Free Nozbe Reference Guide by Marcus Platt
We trust that this guide will benefit us all and help you all along the way to even more productive use of Nozbe. We are much obliged to Marcus for taking such pro-active and creative stance and making this possible. Working with him on the translation was also a very positive experience.
We believe and support such initiatives wholeheartedly, be they taken on by the idea-givers or passed to us as request.
To enhance the experience even more Marcus has also published his own Google Chrome plugin for Nozbe.
Visit Productive Wizard site to get the plugin and the reference guide in your language.
- Delfina (Chief Customer Happiness Officer, Nozbe)