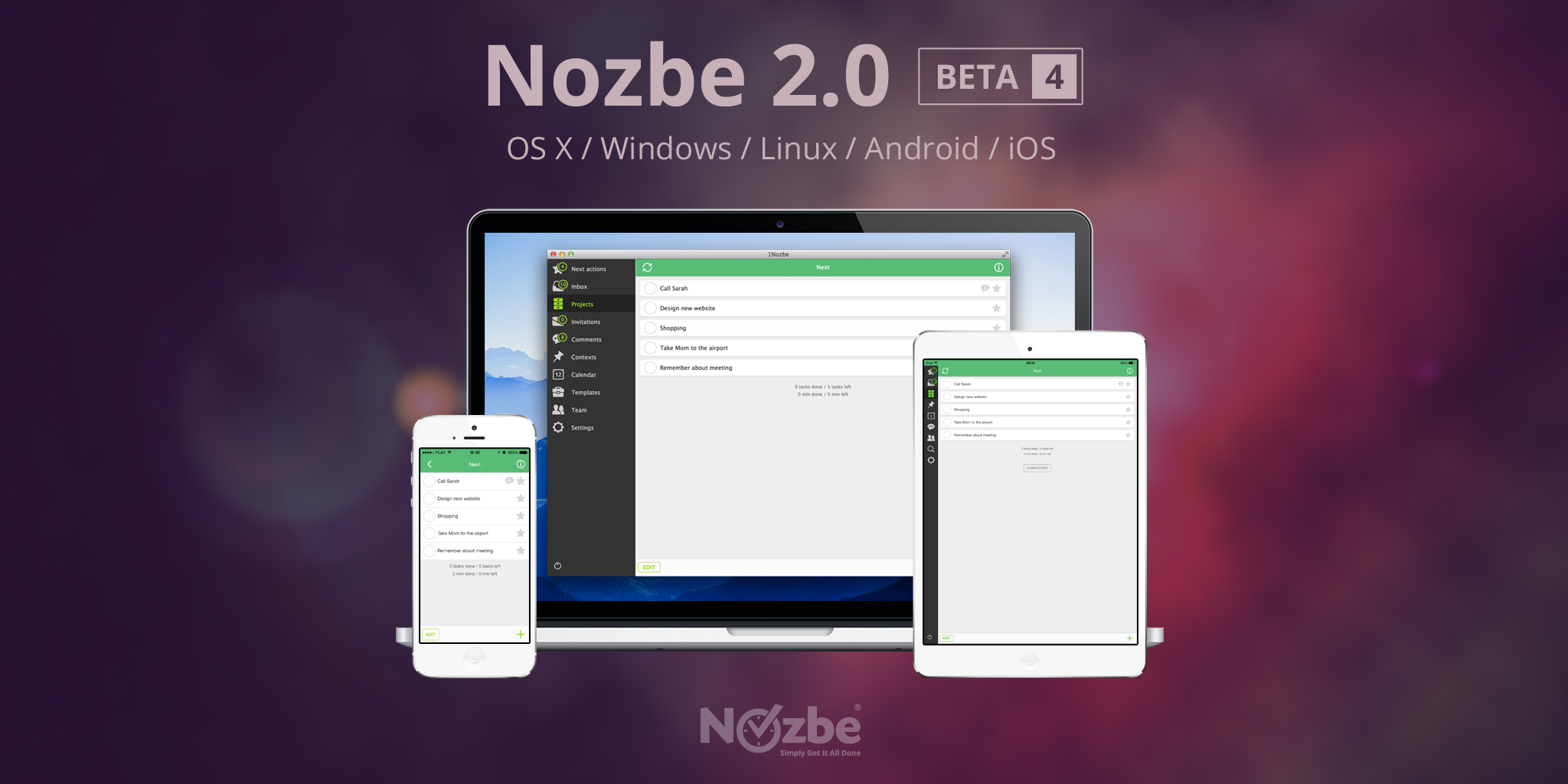 As we promised on Wednesday, today our amazing beta testers get a brand new Nozbe 2.0 Beta 4.
What's new
Below you can find list of fresh improvements delivered in Beta 4.
Spanish, German, Japanese and Polish versions of the app. Of course this is still "beta" so there can be some misspellings in translations. If you find one, please do report it. The option to change the language is (as always) available on the login page and in the…
…Settings view where you can find some more of the new cool features like managing 3rd party apps integration. All in one view!
Performance. We've optimized some animations of the app to make it even smoother.
New Comments view improvements. We've added button to mark all comment as read as well as some filters to let users determine if they want the tasks with read comments to disappear from the view immediately or not.
For full Release Notes please go to our test blog.
Download Beta 4
Here you can find all the details, download Nozbe 2.0 Beta 4 for Windows, OS X and Linux and sign up for Android version.
As usual, we really count on your fantastic feedback!