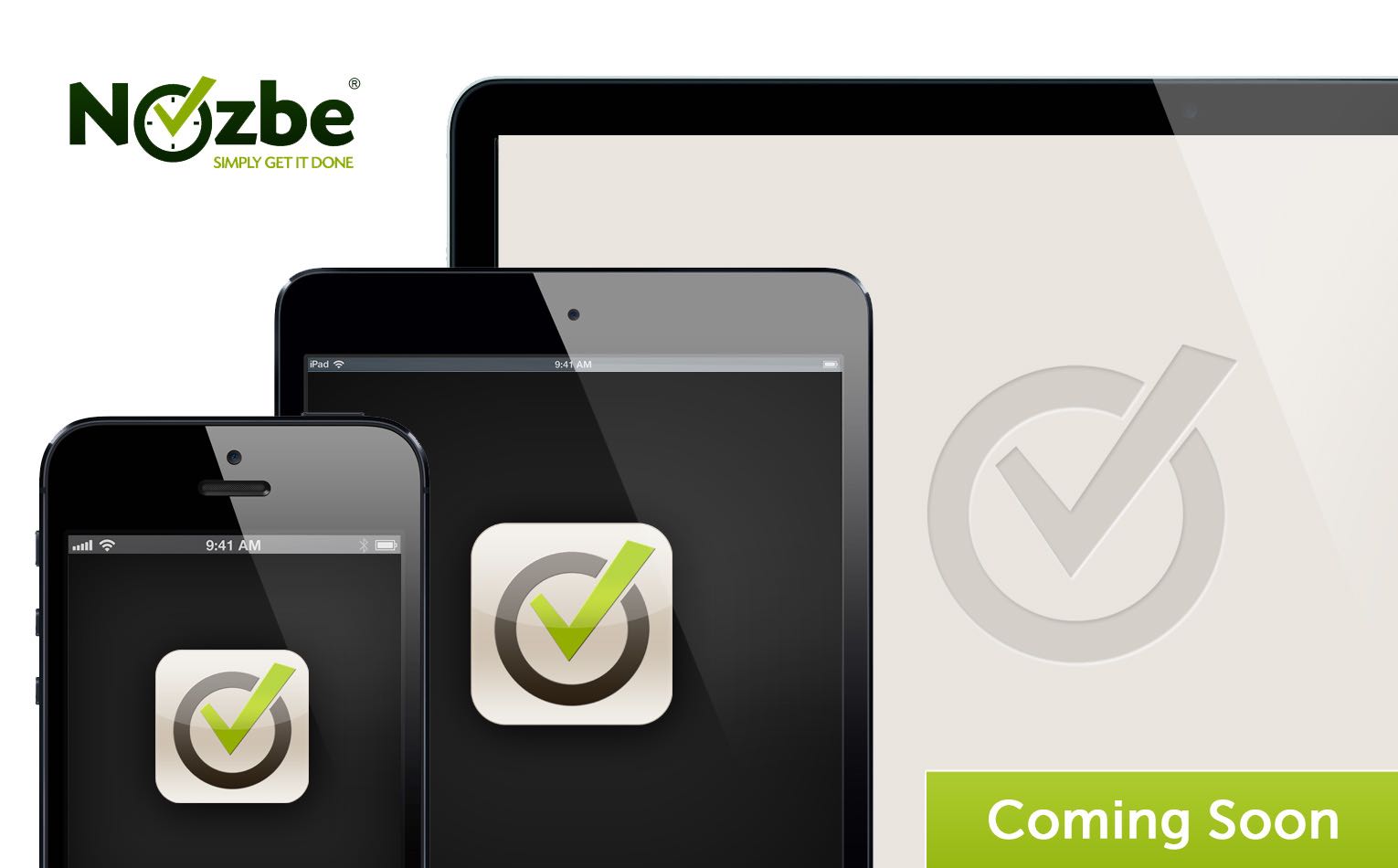 In the 6 years we've been running Nozbe there has never been a more exciting time for us (and more importantly for you - our customers!). Throughout the month of December we'll unveil to you our new iPhone app, iPad app and our completely new web app.
Why new iPhone and iPad apps
Until now, our official iPhone and iPad apps have been the great apps by our partner - Macoscope. We chose to work with them three years ago when we knew the iPad was coming and we didn't have enough expertize to build the apps ourselves. After all, Nozbe was a "web application" and mobile apps were just an "additional part of our business". Not the core experience. Well, a lot has changed in the last three years…
That's why we've been working hard on making the transition from a web application to a true "platform" with the native apps that sync with our "cloud" server. Your praise for our native desktop apps for Mac and Windows says we're on the right track. Now we're taking it to a new level, why?
1. Similar experience across all the apps
At this point our web app is totally different from our desktop apps. Our mobile web app is similar to our Android app but not at all like the iPhone and iPad apps. There are a lot of features that are present on one platform but not supported on another. It's been a long transition period and it's time to get it right.
Over the last two years we've been working like crazy to finally get it right for you, our fantastic customers and I think we found it. What you'll see over the course of the next month is that our new iPhone app will be very similar to our mobile web app and our Android app. Our new iPad app and our brand new web app will look a lot like our desktop app for Mac or Windows.
2. We need to ship features faster
We've already introduced "rich" comments, project templates, amazing printing support and other great features to the desktop apps. These features fundamentally change the way we work and we want to be able to ship them simultaneously on all the apps in the future. And we've got great enhancements prepared for 2013. These new apps will make sure you can enjoy all the goodies at the same time on all the platforms.
3. Mobile is no longer an additional part of Nozbe
When I started Nozbe in early 2007 I thought it'd be all about the web apps. Nozbe was born as a web application. Coincidently the same year the iPhone launched. And it changed everything. I must say I originally thought the mobile native apps were just going to "support" our web application. They'd be an additional part of our experience…
Fast forward 5 years and I ditched my laptop for my iPad and iPhone. Android is growing and people are using smartphones more than ever and PC sales are going down. Mobile is the future. Mobile is an integral part of Nozbe now. Productivity is mobile. And so is Nozbe.
A nice Christmas gift for our customers: new apps
Over the course of next month we'll ship a completely new web app, new iPhone app, new iPad app and a new Android app for you. The apps will be fast, will share similar user experience and all apps will be free. It's going to be a very Merry Christmas to you - our fantastic Nozbe customers!
P.S. The new fast Android app is here already - version 1.1 just hit Google Play store with much-improved speed, lots of fixes and support for "rich" comments!
P.P.S. Our mobile web application has also been updated with the same features as the Android app - make sure to check it out!
P.P.P.S. Do you want to help us test our iPhone and iPad apps? - just sign up using this form - thanks!