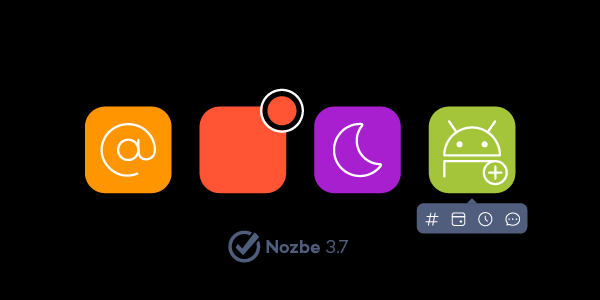 Nozbe has always been a great communication tool for teams. Lots of companies use it everyday to asynchronously assign tasks and contextually discuss potential solutions for each task in order to complete them all ✅. With the new Nozbe 3.7, communication flow in your company can be smoother than ever before. We also included some goodies for Android users, dark theme enthusiasts and more. Keep reading to learn how these new features can boost your productivity and make using Nozbe even more comfortable.
Communicate via mentions in task comments
Sue created a task to write a blogpost, provided an outline in a comment and delegated it to me. However, Steve is the person in charge of our blog, so both Sue and I need feedback from him on possible publishing dates. While I was writing, Sue asked Steve to propose some options in a task comment using the @mention feature. As she types the "@" sign in a task's comment field, the suggestions drop-down list appears, and she can easily select Steve. That way he will receive a notification that he has been mentioned in a task, and this task will appear at the top of his New Comments view in Nozbe.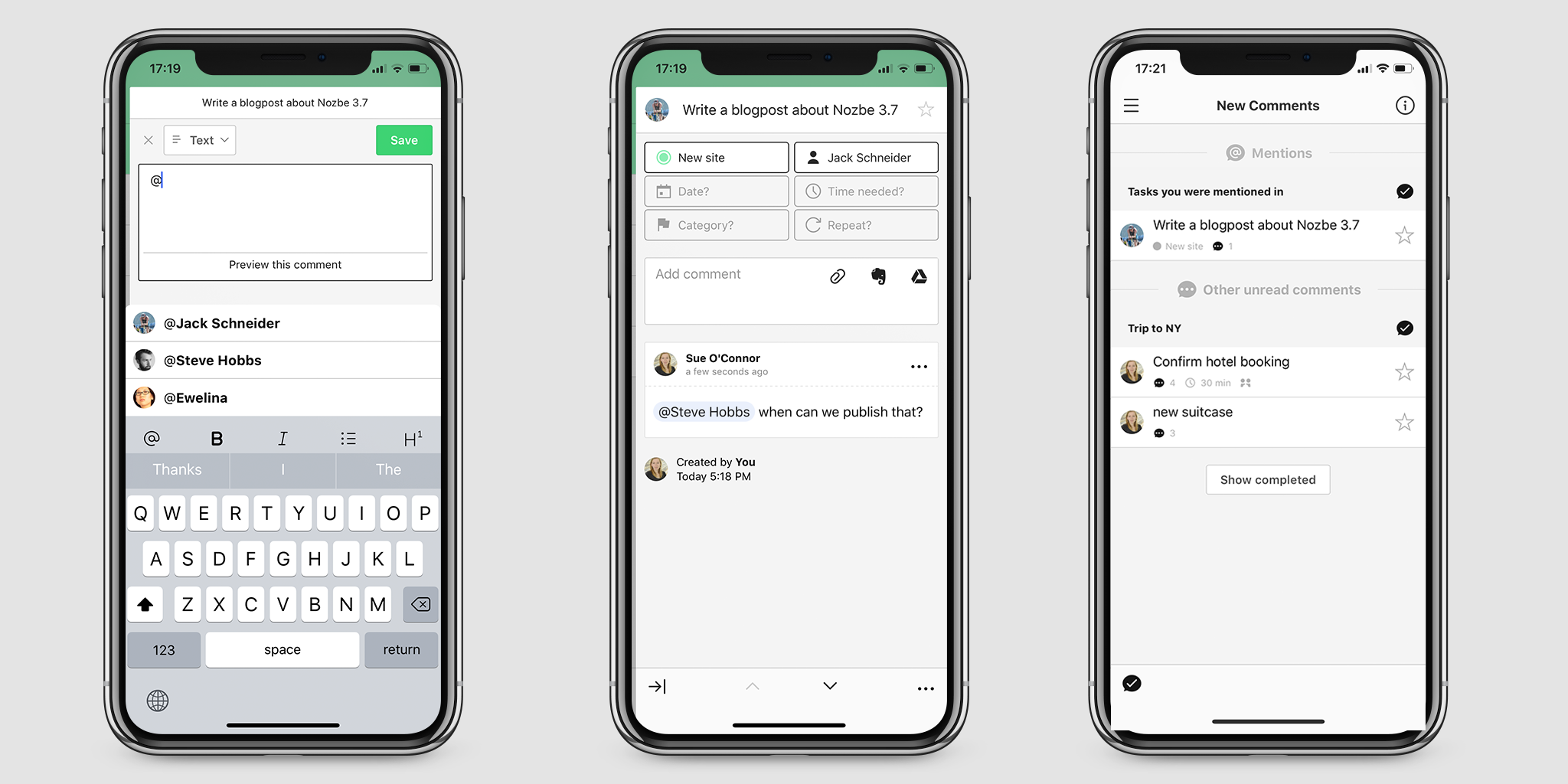 This is one of many possible use cases of using the @mention feature in Nozbe. Thanks to the suggestions, you can ask your teammates for feedback in a particular task with ease. And thanks to the new "@mentions" section at the top of the New Comments view, you will never miss tasks that you were mentioned in.
The app icon badge
We previously didn't support the app icon badge option. One of the reasons was that it wasn't clear what number should we put there. A number of tasks in Priority, Inbox or Today section? There are many ways to work with Nozbe. Every user has their own workflow, so today we let YOU decide what the number on the badge icon should represent. Make it work for your productivity. Just go to Settings→General and select one of the options available:
Priority tasks
Inbox tasks
Today tasks
Overdue and today tasks
Tasks with unread comments
Tasks with unread @mentions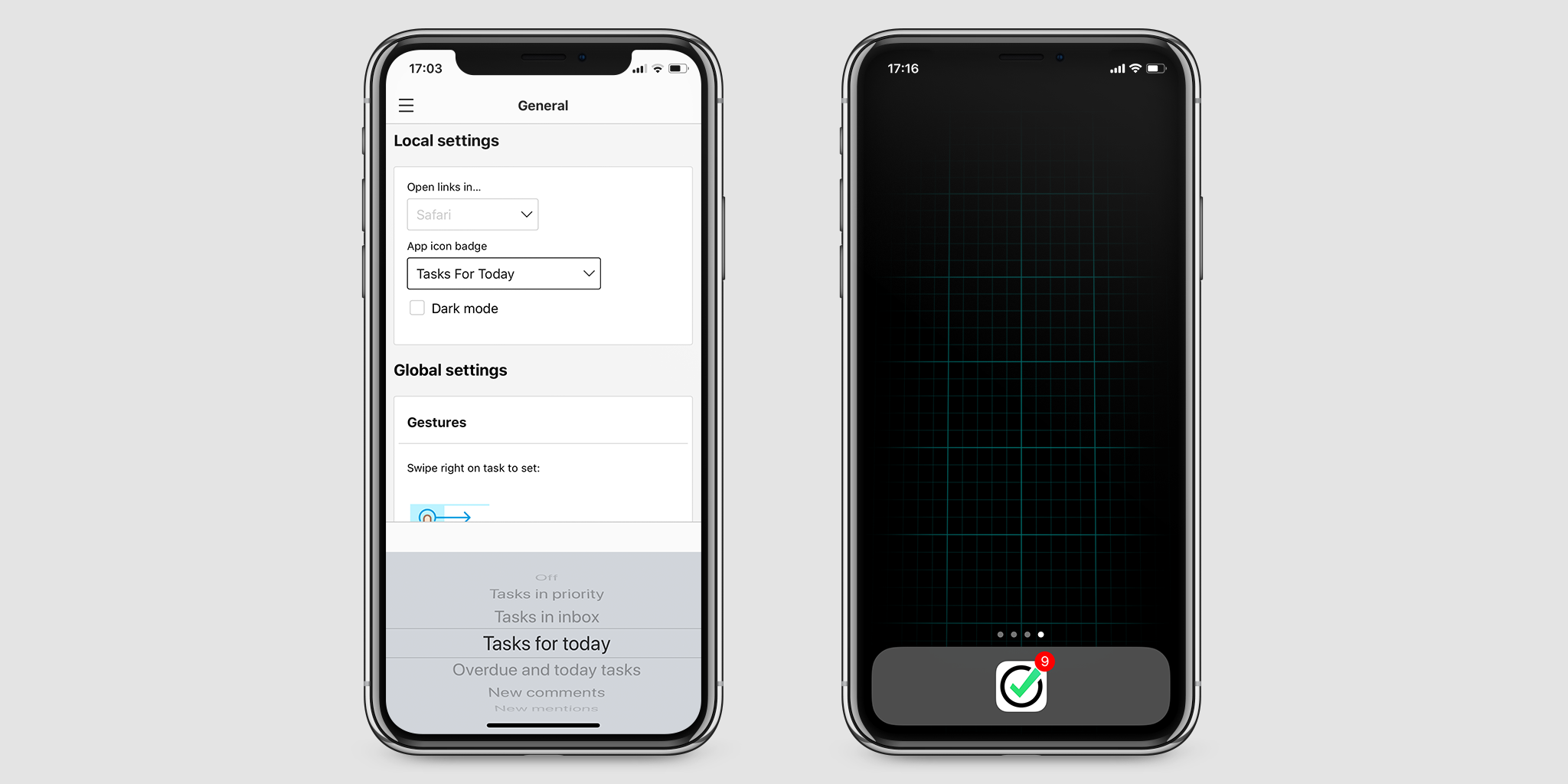 Please note that this setting is local; it does not sync across all your devices, so you can set different values on your smartphone, tablet, computer, etc.
Also, please note that badges are supported in our apps on iOS, macOS and Windows.
Capture tasks on Android even faster with the redesigned Quick Add
The Nozbe quick add notification has been immensely improved. Just tap on it to add a new task and have all tools at hand. You can set the task as priority and include any other parameters, such as a due date, the time needed and the project. You can even add a comment here.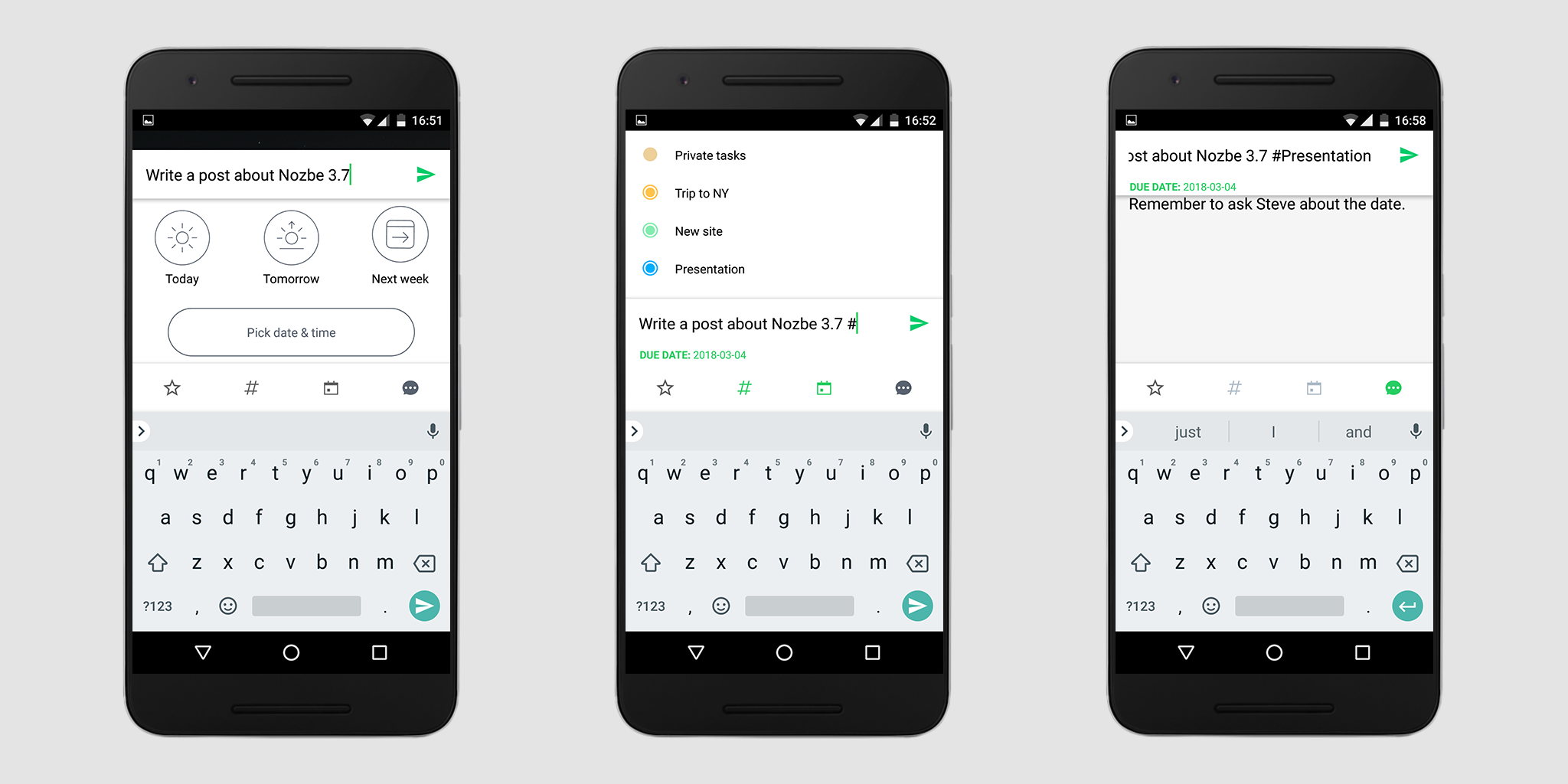 There is also a completely new way to use this feature without even opening the Nozbe app - the widget. It's a small 1-by-1 widget with the Nozbe logo and a plus sign on it. Just tap on it and add a new task with all the parameters you need. It's such a time saver.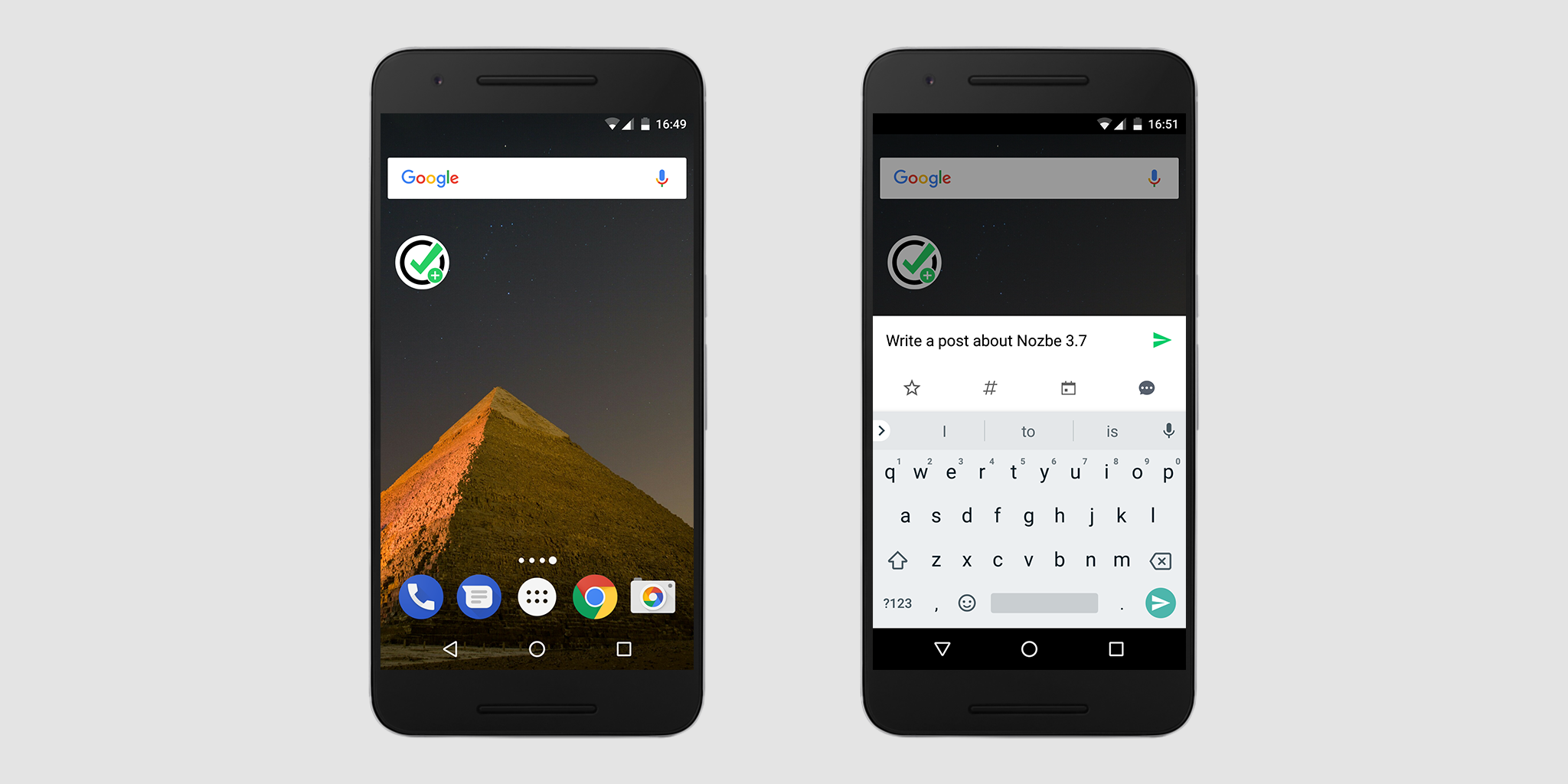 This new interface is also available when you are sharing stuff from other apps to Nozbe. That way you can easily send a URL link or some photos to Nozbe as a task and quickly set all the parameters you want.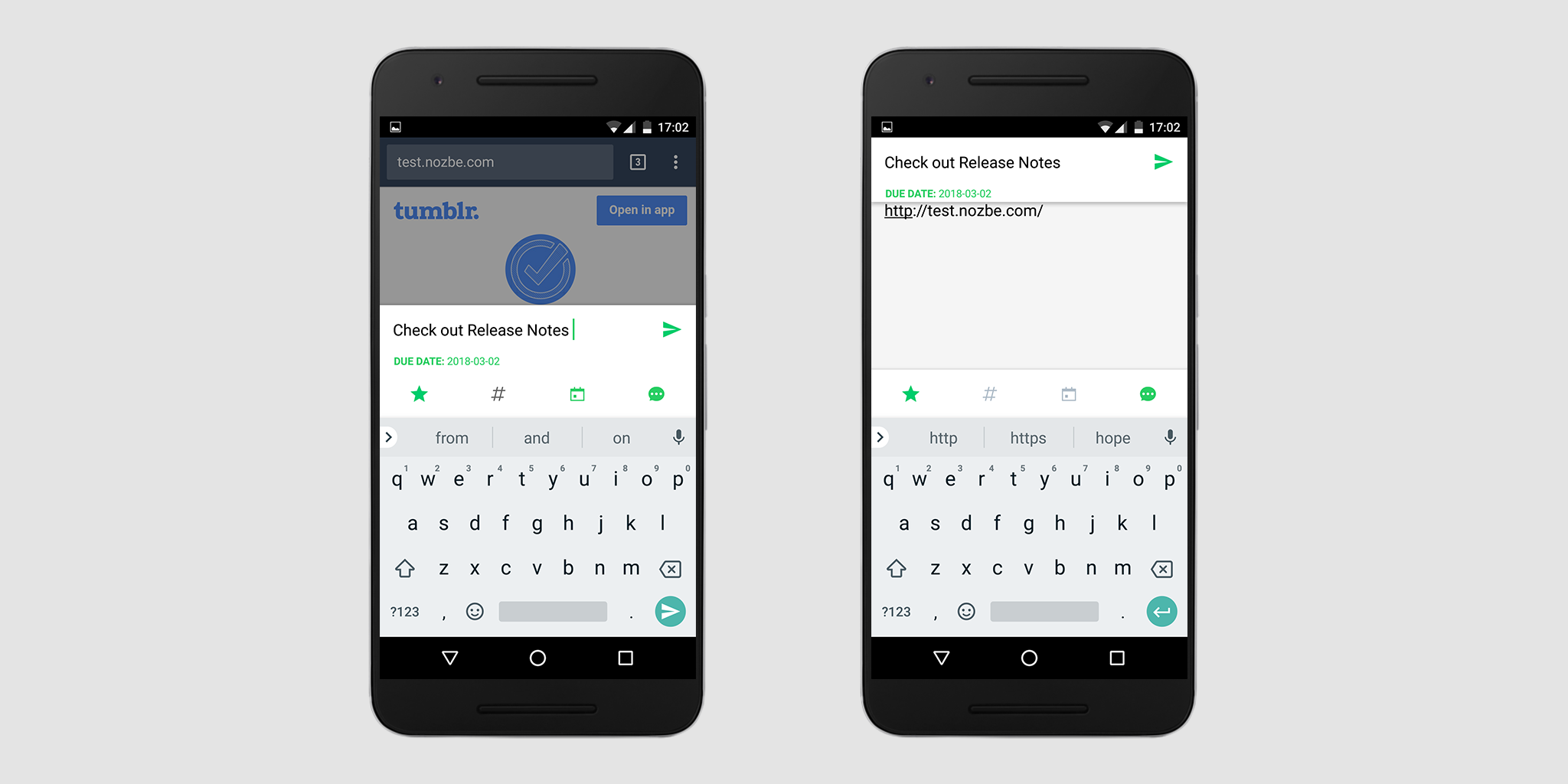 Dark theme
And for dessert, we are serving the dark mode! This option is available on iPhone X and all of our supported platforms! Just go to Settings→General and enjoy the darkness. ;)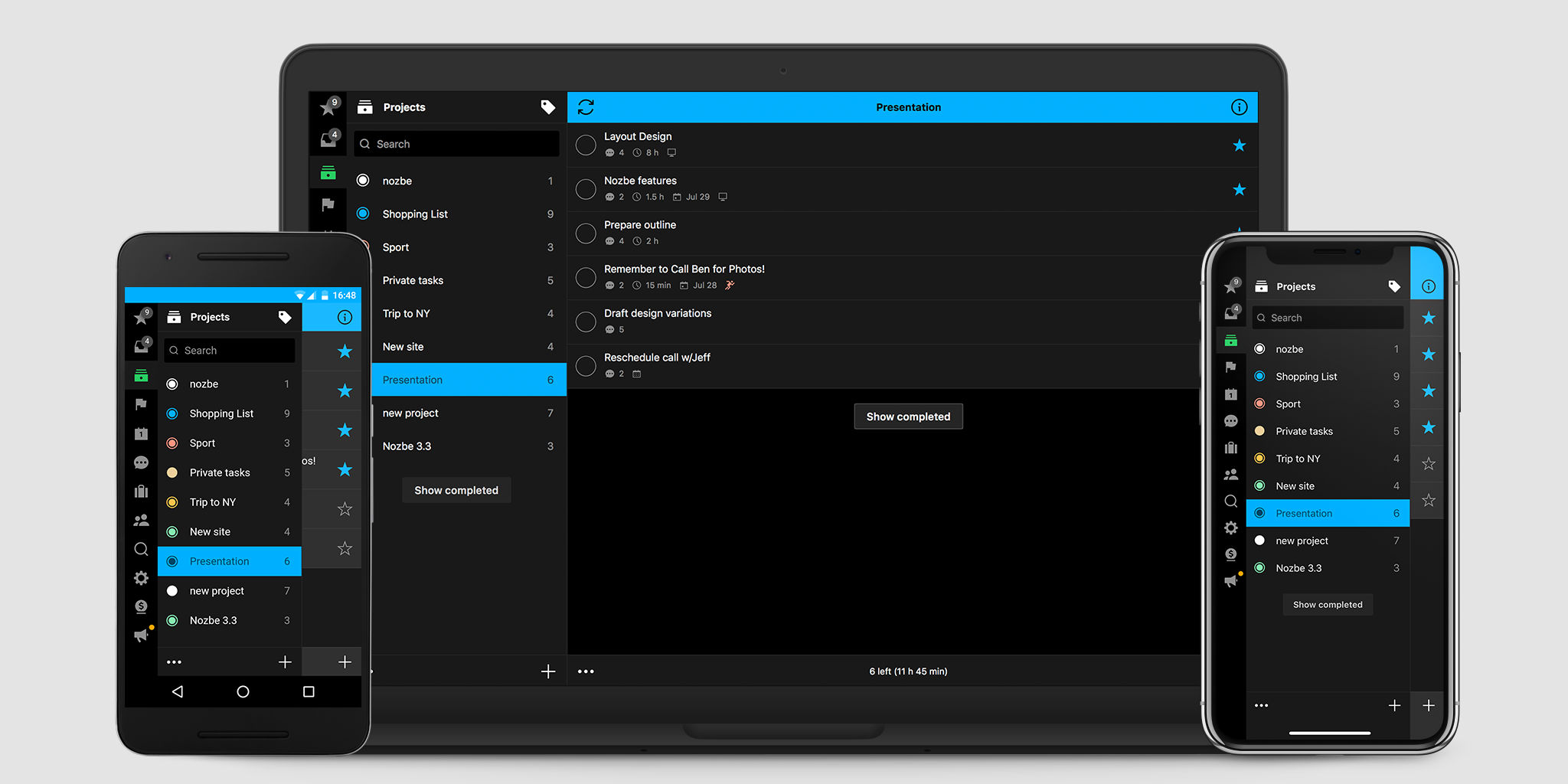 You can find the full release note with all new features, enhancements and fixes on our test blog.