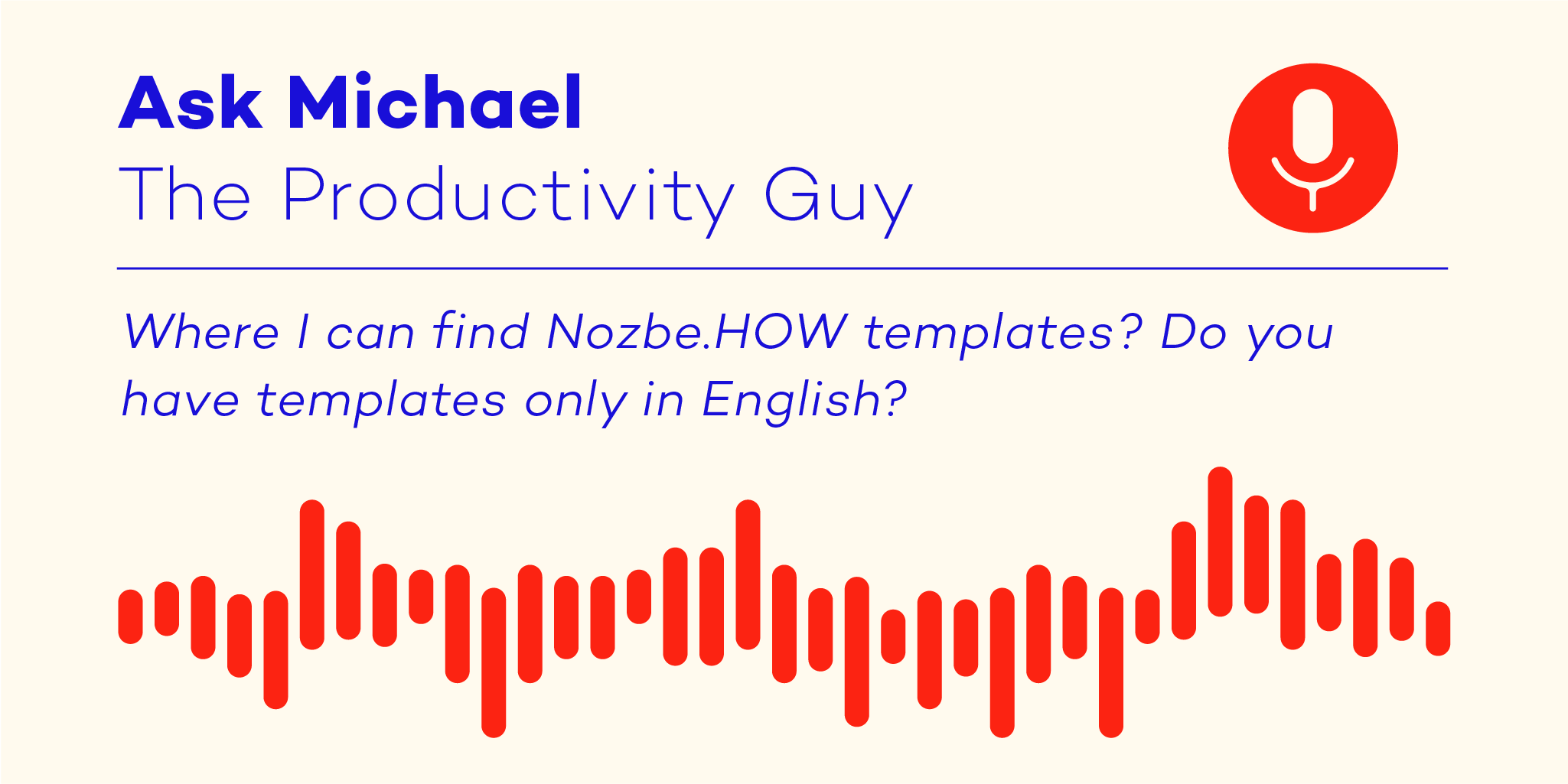 One of the best things about Nozbe.how public templates is that they're accessible for both their creators and their audiences. How can you find them? And in what languages are they available? That's what this episode is about!
As we have mentioned in previous episodes, creating templates for oneself and for others is of great benefit to you. On the other hand, it's also good to use templates made by other Nozbe users. :)
Nozbe.how is both the name of the feature and the website address. So, if you're looking for the list of existing templates, just go to Nozbe.how and pick one or more!
Furthemore, if you speak any languages other than English, you may be interested in templates in:
Check them out, as well as templates featured on our blog!
And if you create one, don't forget to share it on social media using the #NozbeHOW hashtag – this makes it easier to discover.
Watch the episode to learn more:
➡ Do you create Nozbe.how templates? Leave a comment below!
Related resources:
🔔 Please subscribe to our YouTube channel or podcast feed to be notified of new episodes.
---
"Ask Michael - The Productivity Guy" is a weekly series of short videos with Michael. We gather dozens of questions from users, then we choose the best of them. Now Michael is answering them every Monday.