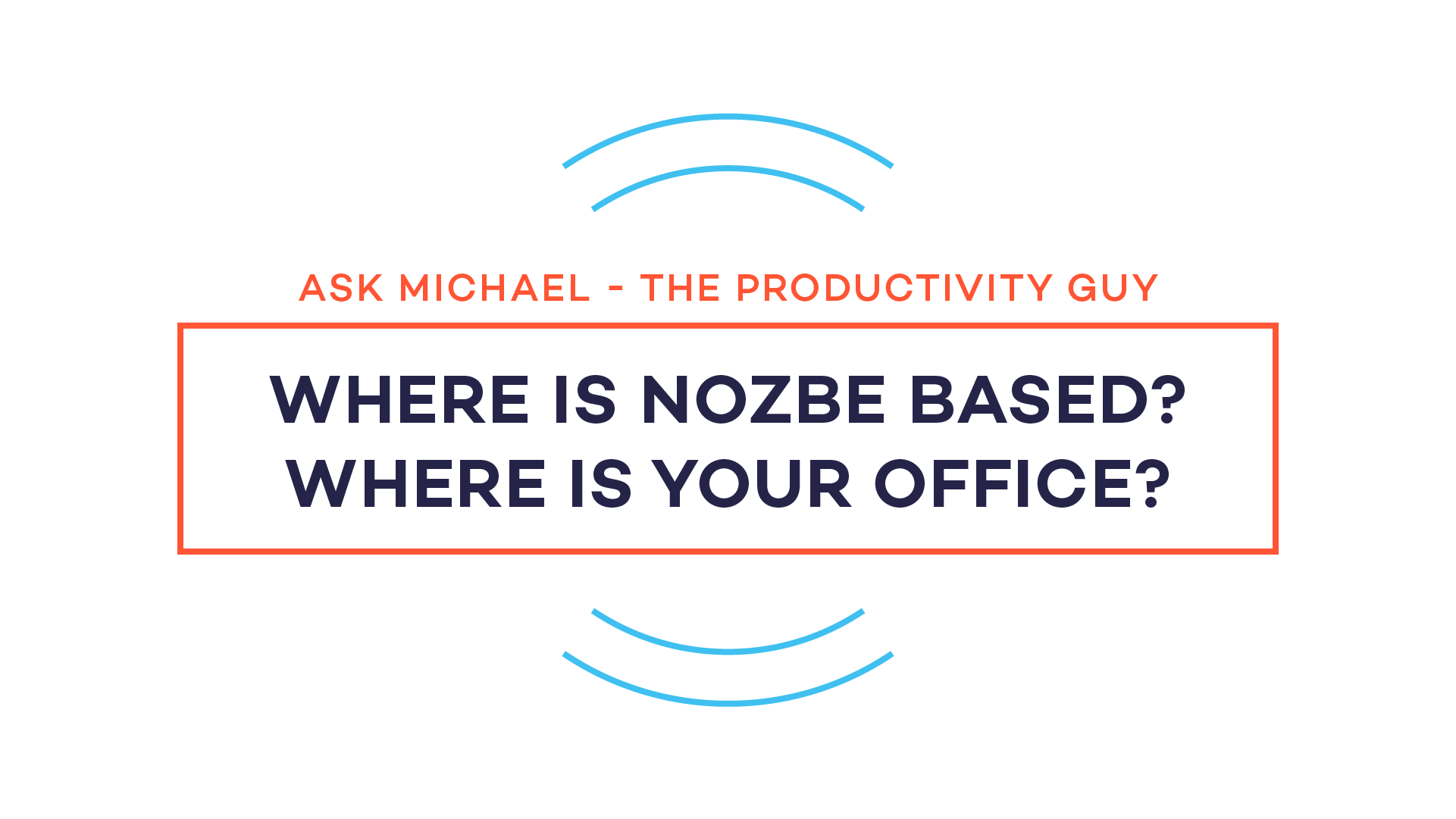 And here it is – the last episode of the first season of "Ask Michael!" Today Michael answers two questions we get all the time:
After the previous episode, you already know that we run Nozbe with Nozbe – and without an office. Why do we only work remotely? Who else follows that approach? And where, actually, can you visit us? Watch the new episode!
What now?
We're wrapping up the first season of "Ask Michael." Is it the end? Not at all! Michael will happily continue his show — as long as you find it useful.
Speaking of which, please leave a comment with your feedback and any questions you have for Michael and our team. We're looking forward to seeing your thoughts!
You can still find the show on our "Ask Michael" YouTube playlist as well as through the "Ask Michael" podcast. Please subscribe to either the channel or the podcast (or both!) to keep up to date with new content.
Related resources:
"Ask Michael – the Productivity Guy" is a weekly series of short videos with Michael. We gathered dozens of questions from users, then we chose the best of them. Now Michael is answering them every Monday.