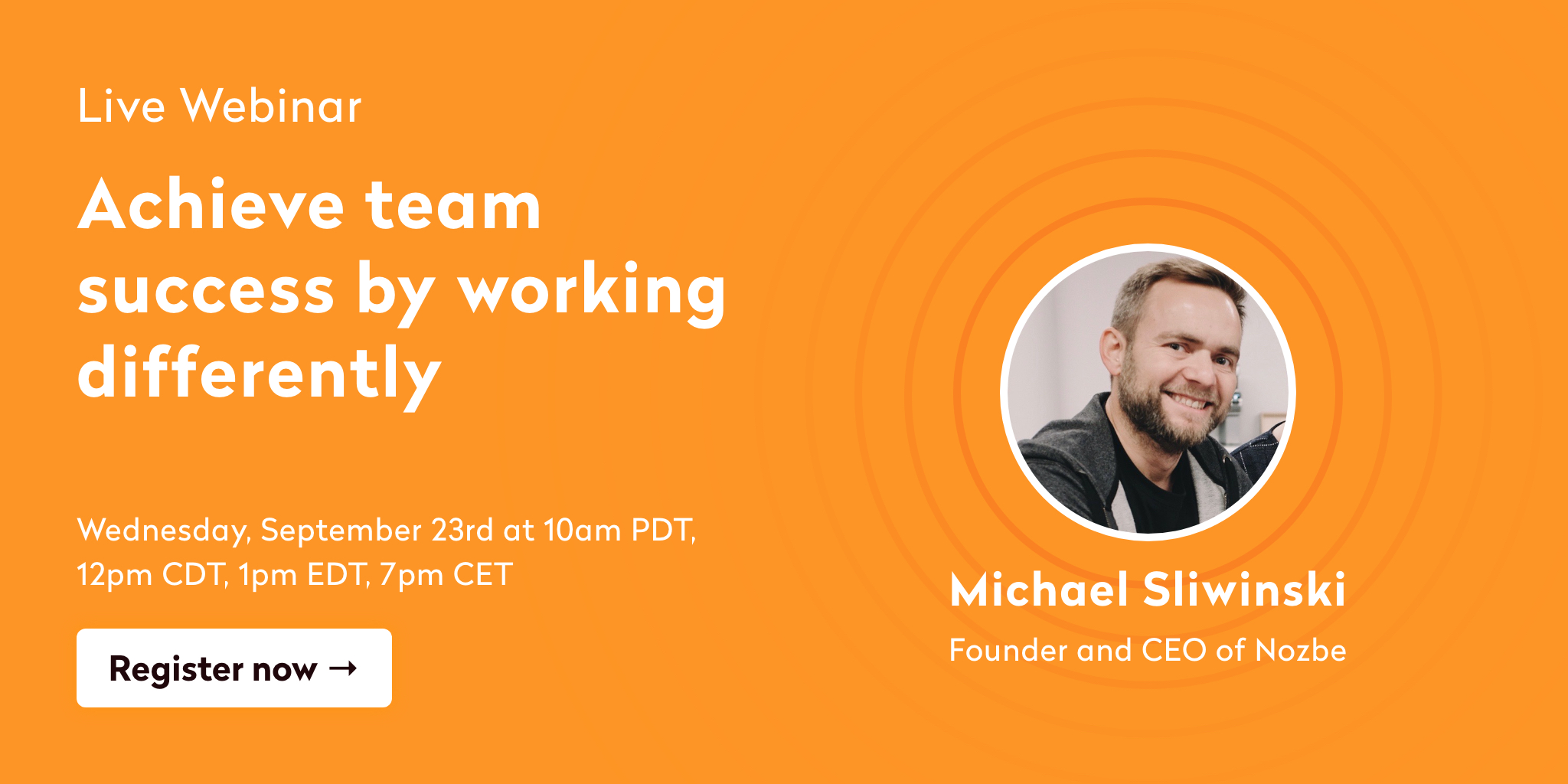 Register for our free live online course!
Join Michael Sliwinski, the founder CEO of Nozbe, presenting our revolutionary communication method.
You will learn:
How can your team ditch emails and exchange information, files, and feedback within specific tasks. This way, you'll have everything related to one topic under one roof, and you won't lose time searching through countless threads.
How to organize your work so that everyone on the team knows what should be done and when. You will avoid misunderstandings, delays, and muddled accountability.
How to enable your team to do more in less time and gain precious hours for self-development, learning, and spending more quality time om the things you like.
Are you ready?
Date and time: September, 23rd, 2020
10am PT - Los Angeles, San Francisco
11am MDT - Denver
12pm CDT - Chicago, Nashville
1pm EDT - New York, Washington
6pm (18:00) London
7pm (19:00) Continental Europe (Madrid, Paris, Berlin, Warsaw)
8pm (20:00) Moscow
Watch it now: