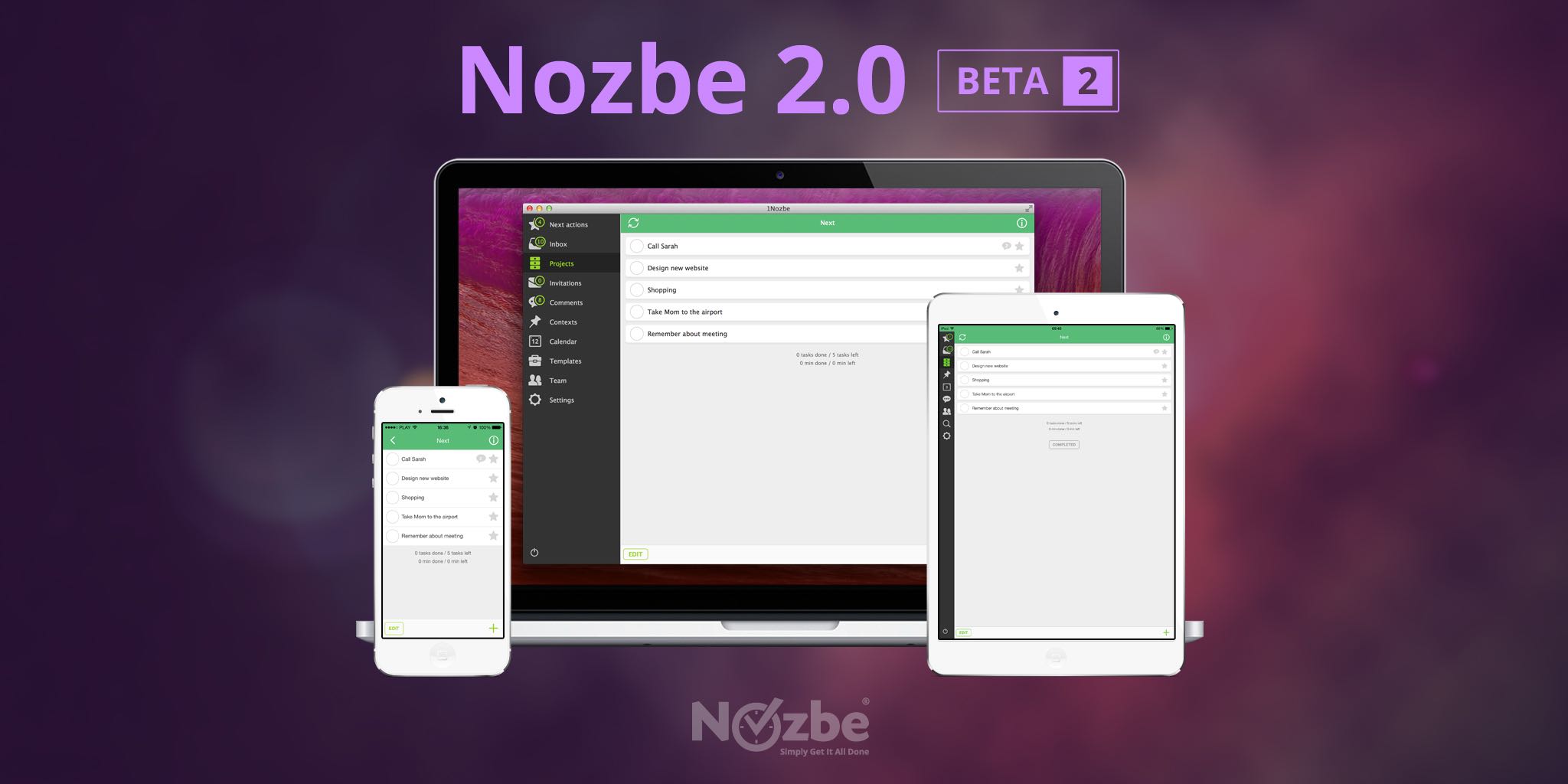 2 weeks ago we introduced Nozbe 2.0 beta for desktop and we received great feedback from all of you - our fantastic Nozbe users! Thank you so much! Today we are asking for even more feedback by presenting you the newest version BETA 2 of Nozbe 2.0 for Mac, Windows and Linux platforms.
P.S. Remember that you can still sign up for iOS/Android beta which will start later this month.
Your feedback helps us shape Nozbe's future
We really enjoyed reading your comments about Nozbe 2.0 beta. What you liked, what not so much, what was missing in the app, etc. It was very important to us because very often only you can point out things we can improve. From what we've gotten so far we can see we are going in the right direction on the path to providing you with the greatest productivity app ever. This time around we will be more than happy to receive more feedback about beta 2.
What's new in Beta 2?
In this version we added some cool stuff and fixed many bugs reported by all of you.
Team view - Redesigned view where you can see all tasks delegated to people you collaborate with, manage your team and projects you share with others.
Edit mode for Projects and Categories - fixed :)
Search issues - resolved
Much more fixes - read full Release Notes
Enjoy Nozbe 2.0 beta 2 and please remember that this is still beta version so use it wisely at your own risk!
New to our Nozbe beta program?
Check out Michael's video where he's introducing you to Nozbe 2.0, codenamed "One Nozbe":
Thank you!
- post written by Rafal, Nozbe Product Manager :-)