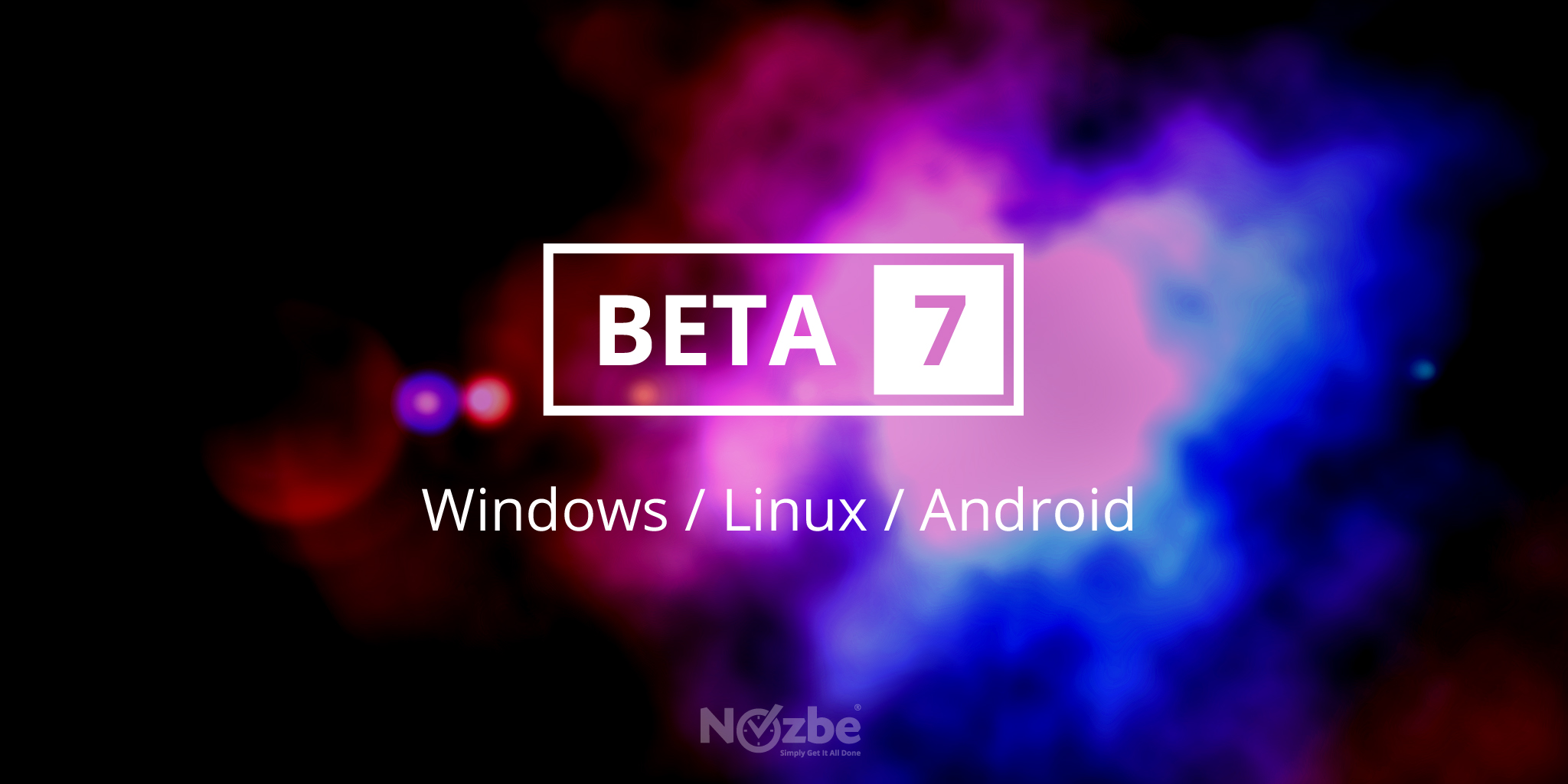 Yes! Yes! Yes! Nozbe 2.0 is already availalbe on the Apple AppStore with some amazing features - just have a look:
The above video also shows some of the most exciting Nozbe 2.0 features on all the platforms:
similar navigation on mobile phones and tablets
great enhancements to comments and tasks
multi-edit mode
and powerful gestures
Even if you're not on the iOS platform, make sure to watch this video.
iOS8 Widget
Now you can get things done even if you're device is locked:
You'll be able to get things done on the move, easily!
iOS8 Share Extension
Add a task to Nozbe from any iOS app with the "share" button:
We're supporting lots of objects that you can add like this to Nozbe - you can even use "#" to add parameters to a task (#project_name #time_needed) - it's really powerful.
Nozbe Release Candidate for the Mac, Windows, Linux and Android.
The Mac application is already available on the Mac App Store but the Windows, Linux and Android apps still need a little work before we can ship them for all the customers.
What's new in Beta 7 (Release Candidate)
Links to projects on the Priority list [Desktop] - Go to specific task's project directly from Priority list
Autofocus on desktop when needed - Do you have many projects and struggle with moving tasks between them? Now with autofocus it's much easier. Just click on a project parameter in task details and start typing to filter desired project. There are more places in the app with autofocus :)
New filters - Filter your priority list by labels, etc.
Editing labels - You can now edit labels names and remove them
New categories icons - We added some new icons. You can combine them with categories colors :)
Quite a fiew bug fixes and improvements!
Download your apps and let us know:
Here you can find all the details, download Nozbe 2.0 Beta 7 for Windows, OS X and Linux and sign up for Android version.
What needs to be done before the final release
Our engineers are now going to put finishing touches to Nozbe 2.0 - they will focus on fixing the rest of bugs, especially those in the Windows and Android apps. We also want to develop new keyboard shortcuts. Do not hesitate to send us you feedback and comments :)
##… and rate our app on the AppStore, please :-)
If you like the new Nozbe 2.0, please send your love by rating our app on the App Store and Mac App Store, thank you!