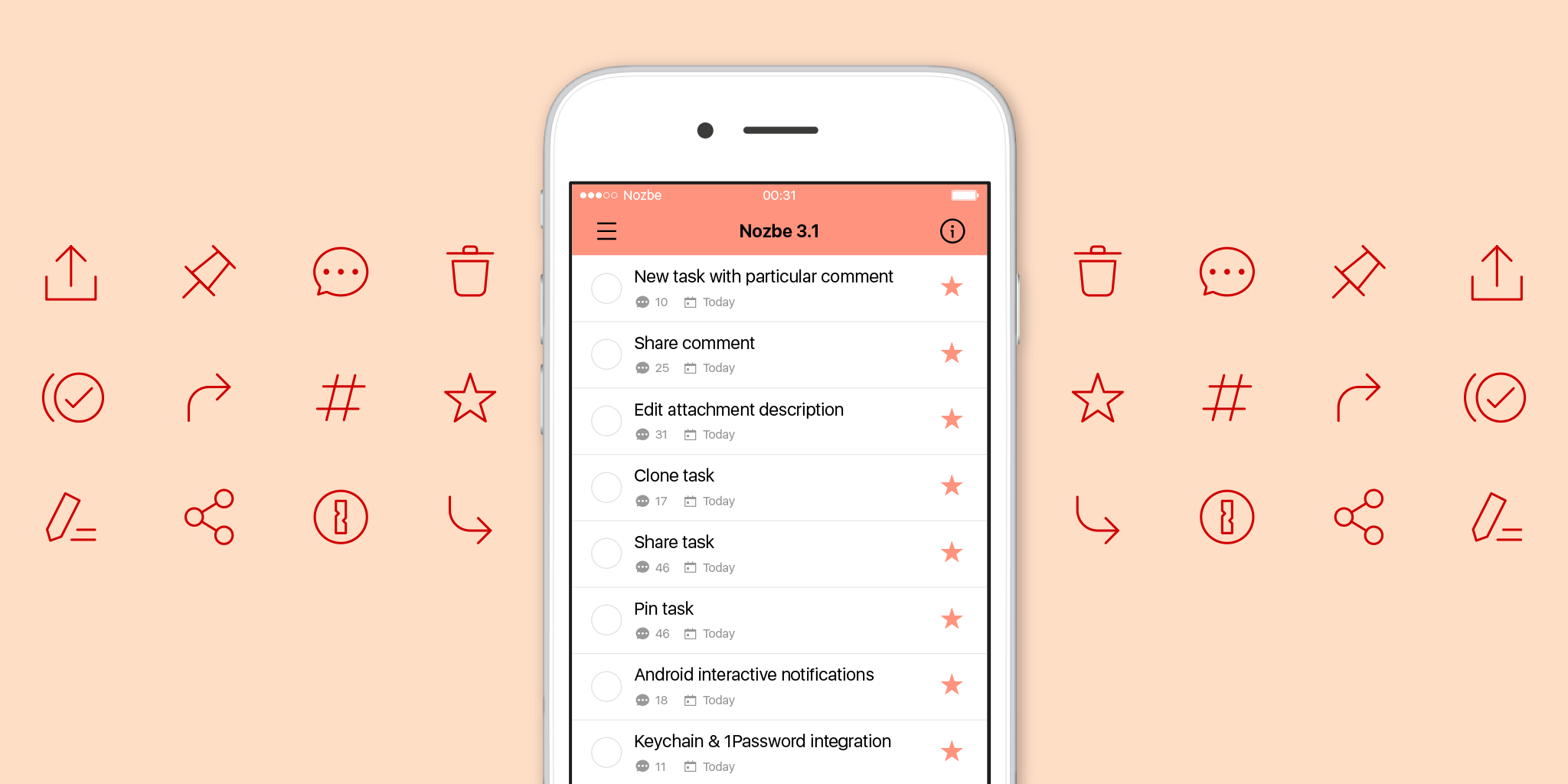 This week, we released Nozbe 3.1 on all supported platforms. We're very excited to see how our new features will help you and your team get more done! :) As always, full release notes are available on our test blog. Below you can read some highlights of the most important features in Nozbe 3.1.
Be even more productive with new comment options in Nozbe!
In Nozbe 3.1, you can pin important comments so that they're always visible on the top of a task's comments section. You can pin one comment in each task. Just use the button with three dots in the top right corner of the comment area and select the "Pin/Unpin" option. As with normal comments, pinned comments can be seen by everyone in a project.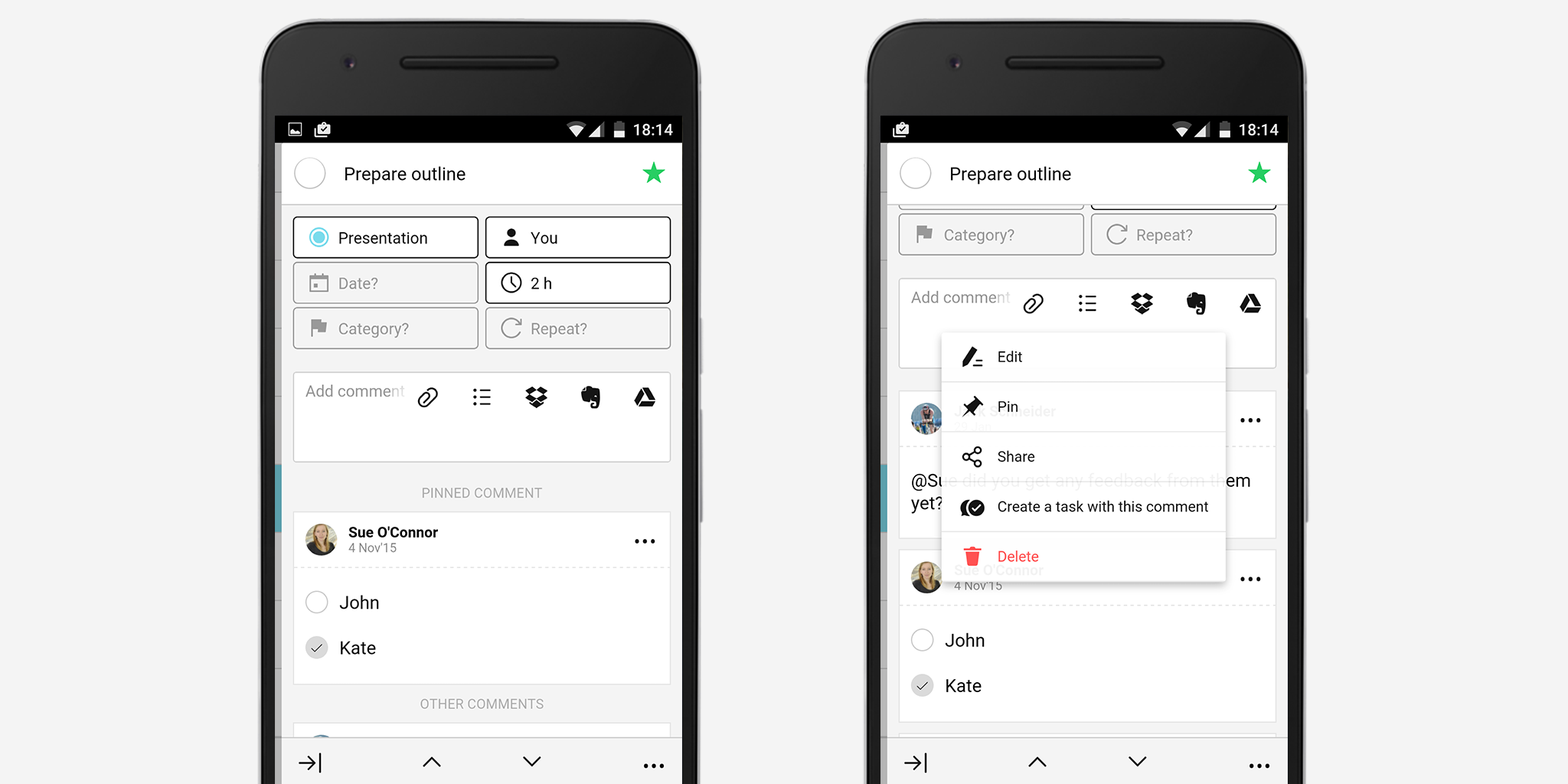 There are a few other new options for comments in Nozbe:
Create a new task with a particular comment. You can now choose a comment and convert it into a new task that will appear in the same project with the chosen comment as both the name and the first comment.
Share the comment contents (plain text) to other apps. On our desktop apps, you have the "Copy to clipboard" option instead.
Edit the initial description for an attachment.
New task options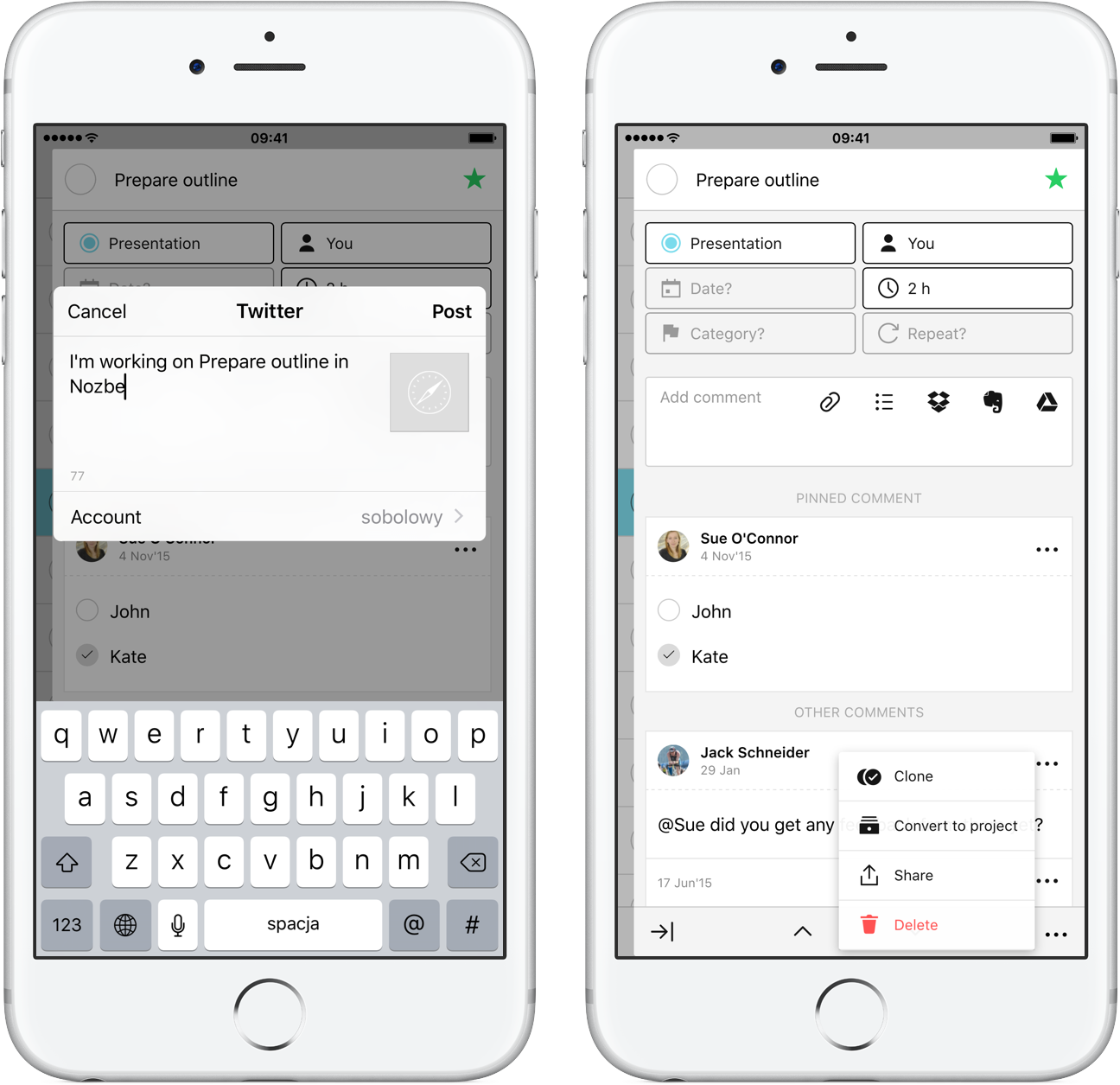 Nozbe tasks also got a productivity boost thanks to several new options:
Have you ever struggled with creating very similar tasks, each assigned to different people? Now, in Nozbe 3.1, you can create one task, set parameters, add comments and clone it as many times as you need. Just go to the button with three dots in the bottom right corner of the task details and select the "Clone" option.
We've also moved the "Convert task to project" option to the new "More" menu (button with three dots).
On Android and iOS, you can share the task's name to other apps and your affiliate link will be automatically attached.
Android interactive notifications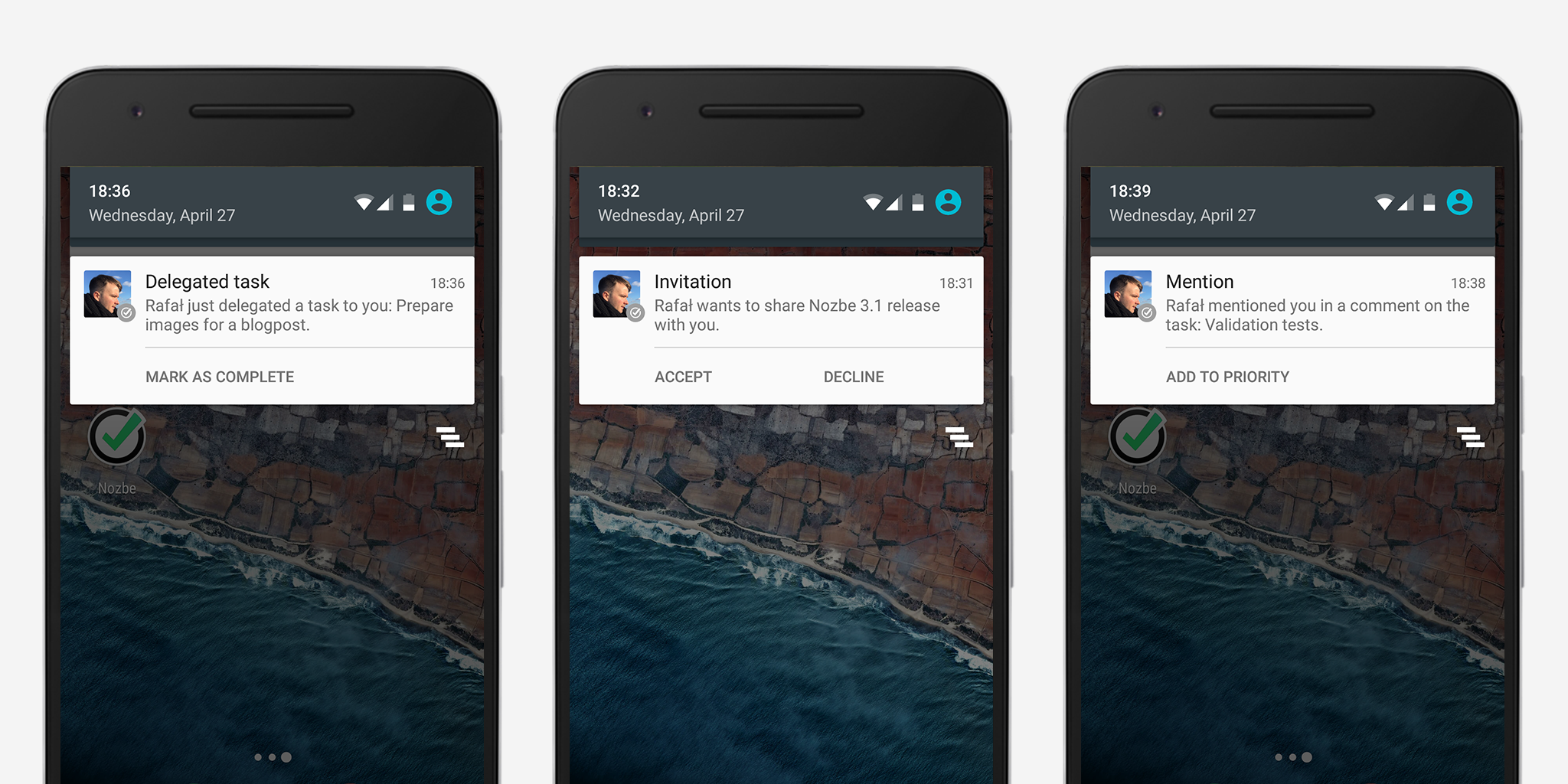 In Nozbe 3.1 for Android, we have enabled some actions that you can take directly from the notifications view, so that you can:
Accept or reject project invitations.
Mark tasks as priority when someone mentions your name in a task comment.
Mark tasks as completed when someone delegates you a task.
You can download Nozbe 3.1 for Android in Google Play. If you like our app, please take a moment and leave us a review in Google Play.
Productive and secure logins on iOS and keyboard assistant on iPad
Nozbe 3.1 also offers some cool new features to iOS users: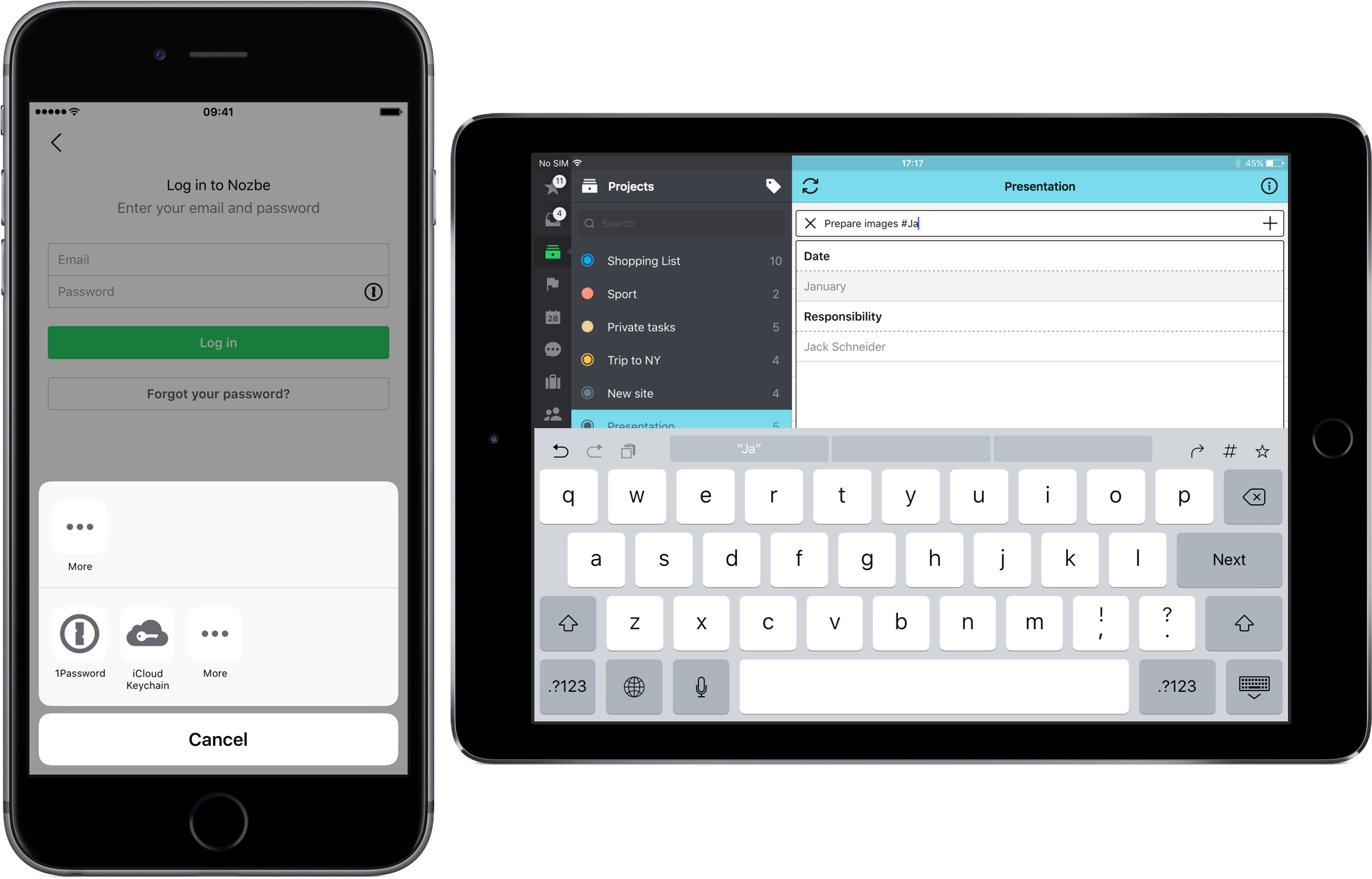 With iCloud Keychain and 1Password integration, logging into your Nozbe account has never been easier and more secure.
The iPad keyboard assistant has a direction arrow, hashtag key and priority switch.
Nozbe 3.1 for iOS is available in the App Store. If you like Nozbe, please take a moment and leave us a review.
written by Rafał – Nozbe VP Product