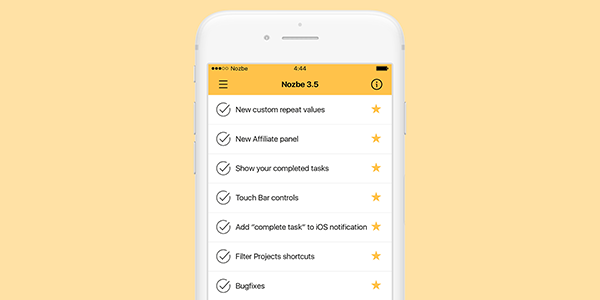 We have fantastic users that always give us valuable feedback. Today with Nozbe 3.5 we're delivering solutions to some of the requests that we receive from our users the most.
Custom repeats
History of your completed tasks
macOS Touchbar shortcuts
Watch our short overview of the new possibilities that Nozbe 3.5 gives to you and your team.
Custom repeats
Have you ever had a task to accomplish twice a week, let's say on Tuesday and Friday every week? Previously you had to create two separate tasks — one for Tuesday and another one for Friday - and repeat them every week. With Nozbe 3.5 you can set up a custom repeat for one task and Nozbe will automatically create new instances that go to your Priority List on Tuesday and Friday.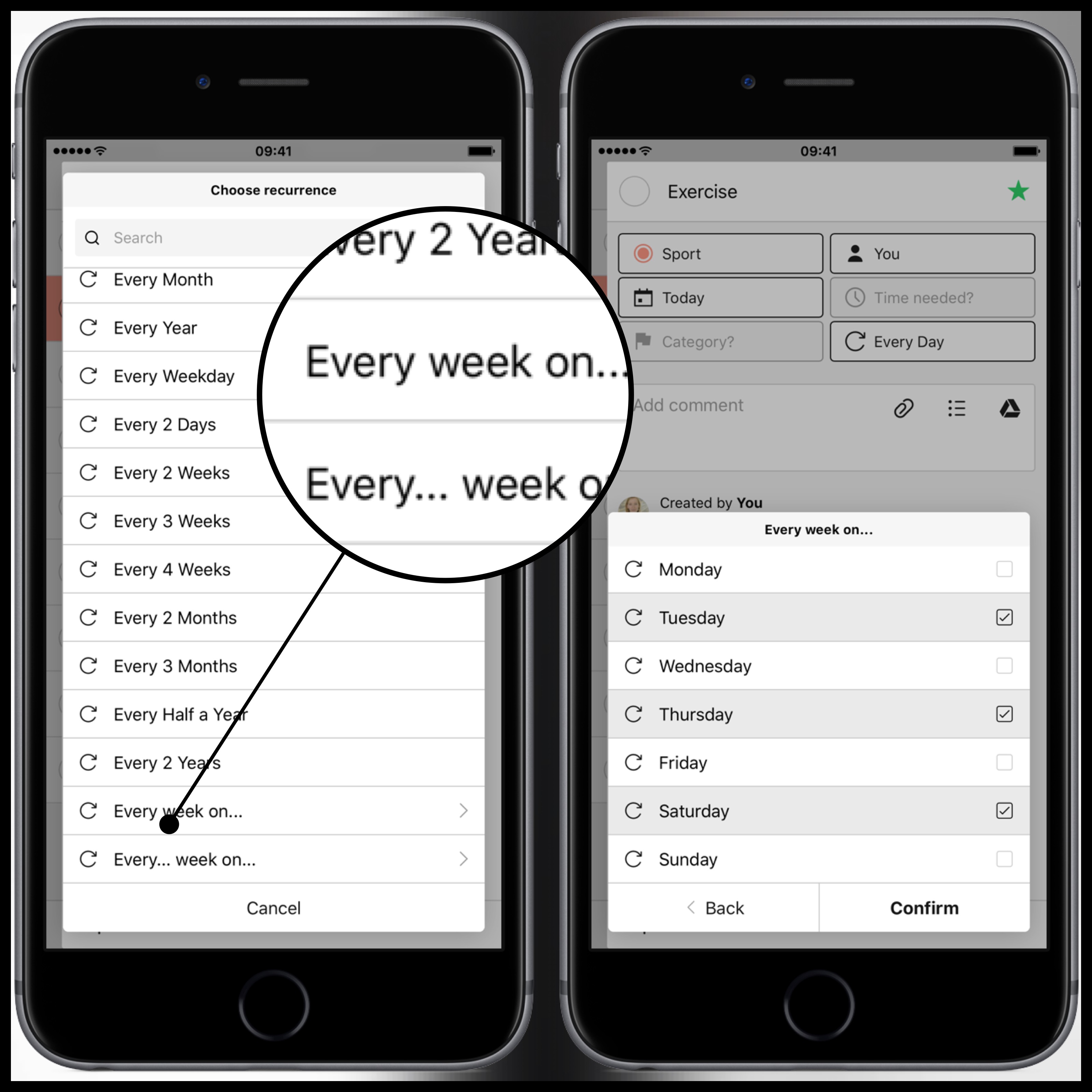 Another custom repeat option will allow you to set a task that, for example, repeats every 2nd Friday of the month. It is very helpful for activities that need to be done monthly on a particular day of the week.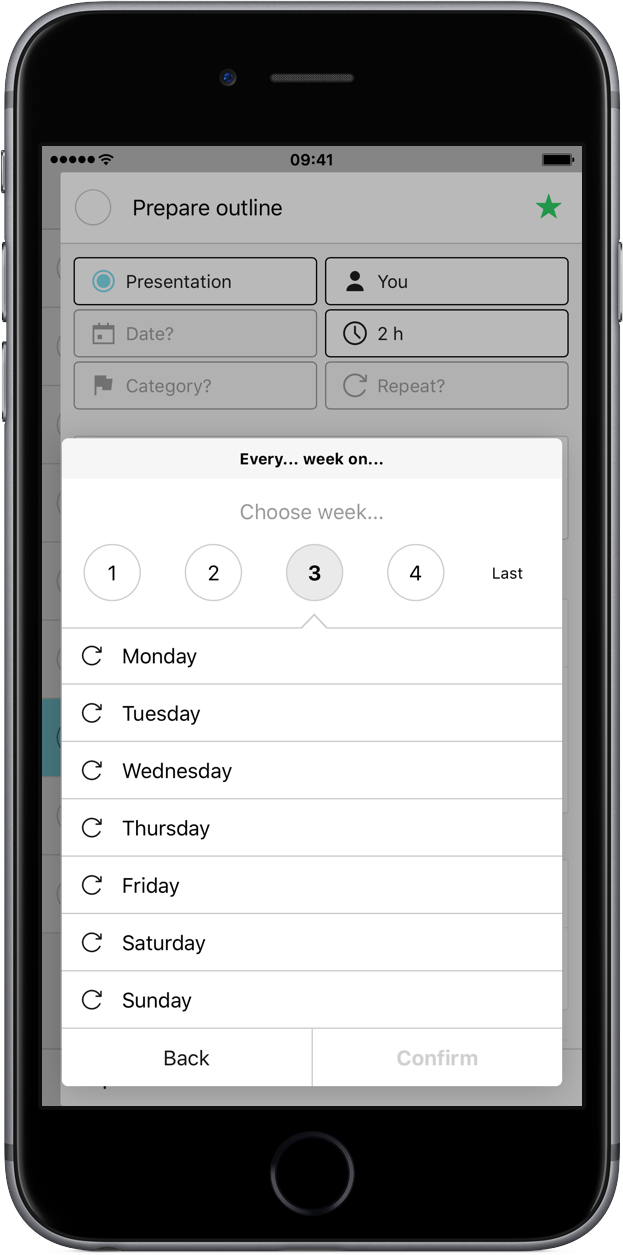 Handy history of your completed tasks
In Nozbe, completed tasks get archived automatically to the server after midnight. That way you only have to focus on things you need to do. But sometimes you need to review your recent completed task to see how much you accomplished last week or to show it to your boss. With Nozbe 3.5 you can go to Team->You view and select the option to show your completed tasks there in the Infobar. As always, you can print that task list to PDF :)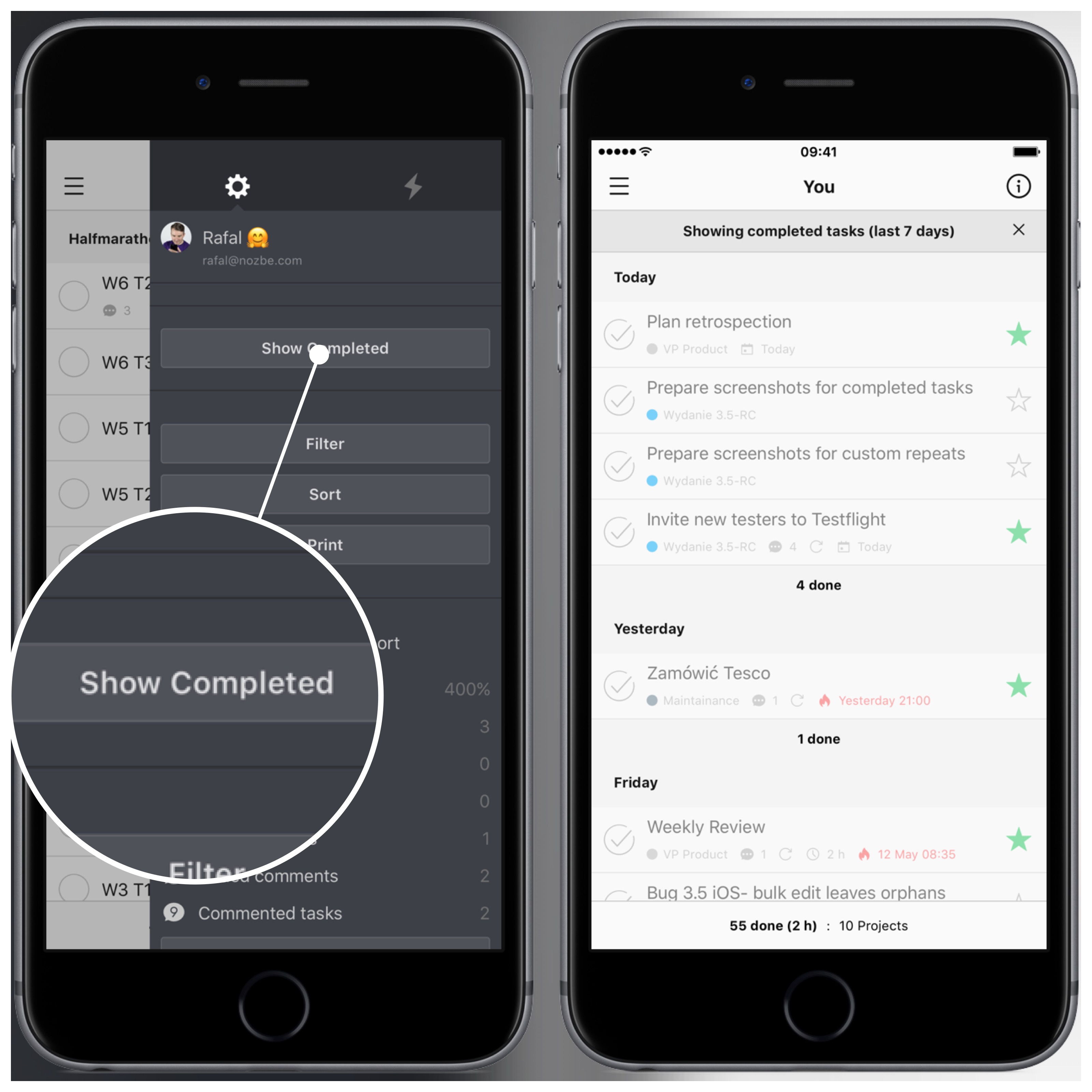 Touchbar shortcuts for new MacBook Pro
Nozbe 3.5 brings Touchbar support for new MacBook Pro owners. It allows you to quickly launch:
Priority view
Calendar view
New Comments view
In task view you can use Touchbar to:
Add a comment
Select project
Delegate
Set a due date

Download Nozbe 3.5 for your platform now!
As always, full Release Notes are available on our Test Blog.
written by Rafał