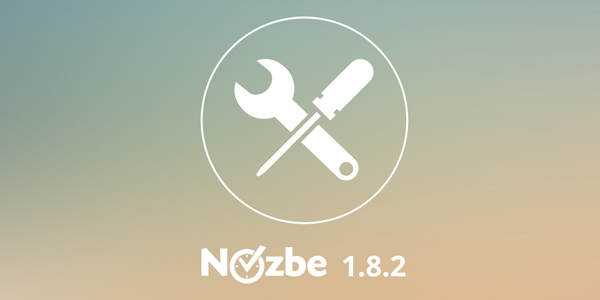 Since the release of Nozbe 1.8 we've been working to fix a few problems with the calendar view that some of you have experienced. Our support and the tech team have been working very hard to make sure all the problems and issues are solved. We know you put a lot of trust in Nozbe and we want you to be happy about the tool you're using every single day.
That's why our engineers prepared Nozbe 1.8.2, an auto-update available on all your platforms: Mac, iPhone, iPad and Android (mobile and tablet).
If you're on a PC please download Nozbe 1.8.2 for Windows.
In case you are not sure you're running the recent version please go to "Settings" and check if you're using 1.8.2.
Now, take a look at what we've improved in Nozbe 1.8.2:
solved the new calendar display issues (especially with some overdue tasks not appearing or showing up duplicated)
fixed the blank pages and filters issues
improved animation of completed tasks
solved iOS application crashing after long periods of inactivity
and a few other minor bugs and fixes all around
We're so sorry for these issues!
Again, we're so truly sorry for all the problems with version 1.8.X - we rushed this version too much, excited about the new calendar functionality. The problem was, that most of the issues were very account-specific, meaning, they showed up in certain circumstances and to some users… and that's why we had to spend a few days carefully debugging each problem.
Just like you, we use Nozbe on a daily basis; we communicate through tasks, brainstorm ideas and work on our projects. This week we are holding a meeting where our team is discussing ways to improve the app and the whole process of implementing and testing new features. We've learned our lesson well.
We can't wait to share all the new goodies with you in the upcoming months! Stay tuned for more and enjoy Nozbe 1.8.2!
P.S. We also had an issue with our iOS app - if updated through the AppStore it'd show a blank screen when launching. Everyone who experienced this had to reinstall the app to make it work again. Luckily we submitted a new app to the AppStore and Apple approved it in a record-breaking 24 hour time so if you're on iOS your app may show it's version 1.8.3 which is in fact the same as the 1.8.2.