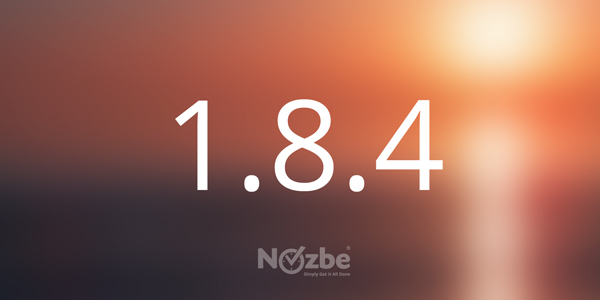 For the past weeks we've been working on a new auto-update Nozbe 1.8.4. The version contains mainly bug fixes and minor changes, but as an old saying goes: little things can make a big difference :-)
We improved auto-sync across all your devices, especially on your mobile, we fixed tiny bugs in the calendar, enhanced your experience with projects converted from templates, introduced better support for vimeo links and much more. You may not even notice some of the changes, but thanks to them your Nozbe runs smoothly and efficiently.
Download Nozbe 1.8.4 for your favorite device and platform:
We have tested each and every change carefully to make sure you'll make the most of the improvements. Nozbe 1.8.4 works great across all the devices, so don't wait, download Nozbe 1.8.4 and get your things done faster and more conveniently!