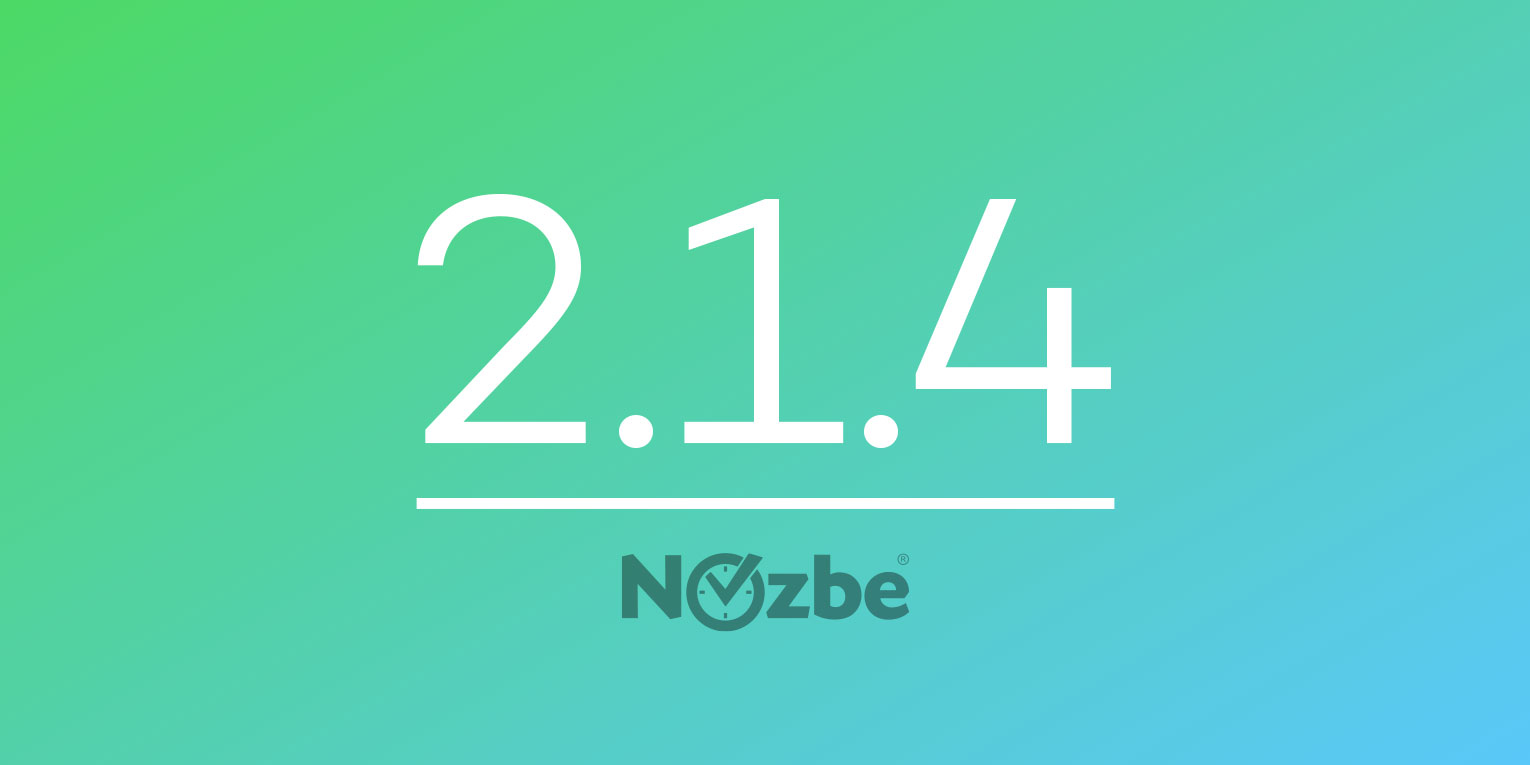 We kicked off 2015 with lots of power, expanded our team and focused on polishing the new Nozbe 2.0 (which we launched a few months ago). You'll love what we've got for you:
After the latest auto-update you should be now operating Nozbe 2.1.4. Here are some new goodies we've prepared:
You will now find Affiliate Program details in your Settings section in Nozbe
We've made Payment Change/Update options also more convenient for you
Adding tasks to the list with active filters automatically adds parameters from these filters
Improved Capture Photo option in Nozbe Android app
and lots of minor fixes and improvements - we managed to add this extra layer of polish thanks to your feedback! Keep it coming! Thank you!
Nozbe 2.1.4 comes as auto-update to existing users, but if for some reason you need to re-download Nozbe, go here for all the Nozbe apps: Mac, Windows, Linux, Android and iPad or iPhone
And if you're thinking about getting the all-new Apple Watch this April, please rest assured that Nozbe is coming to the Apple Watch.