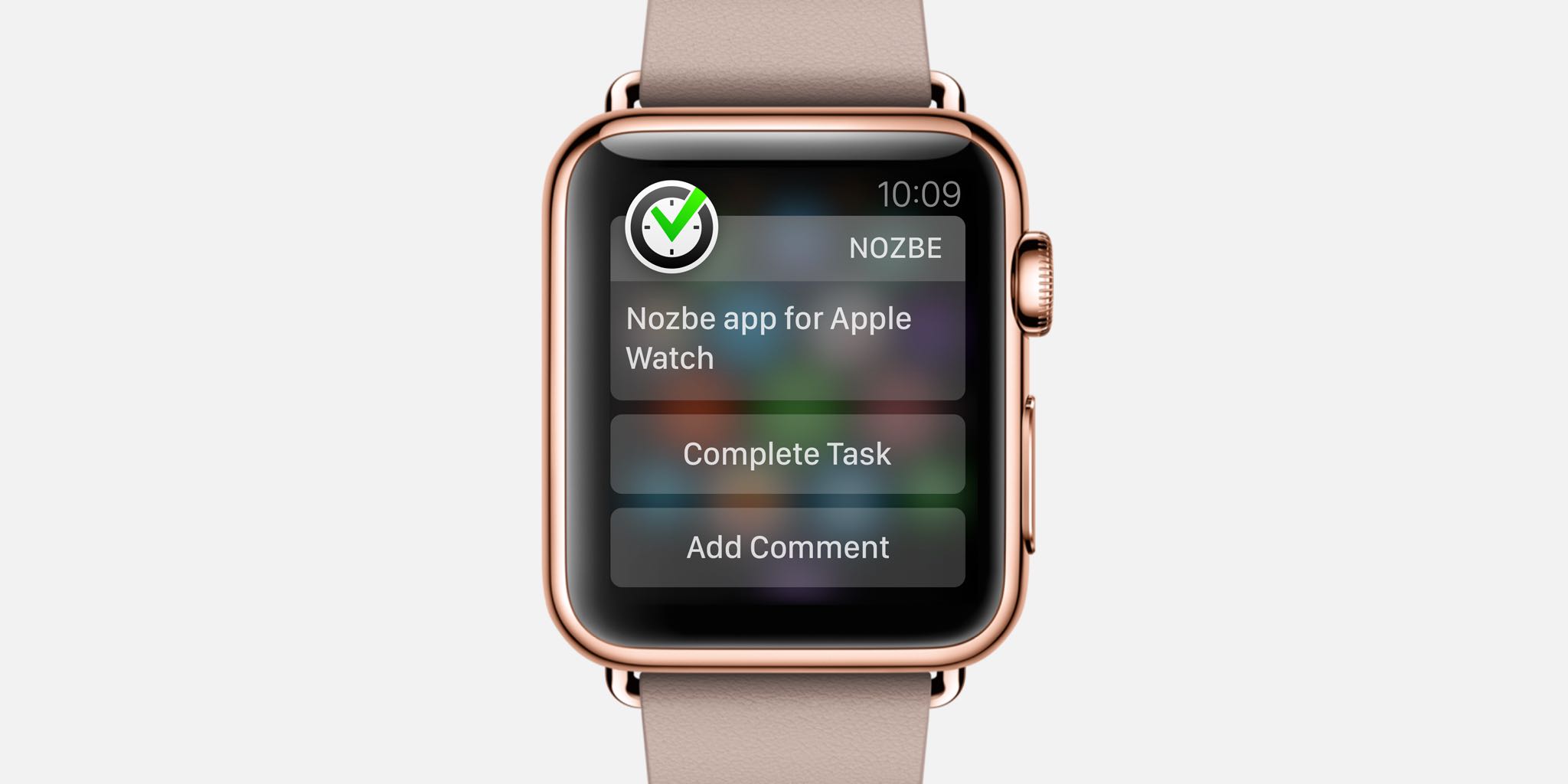 Like most of tech industries, we watched the Apple Event yesterday. And now we know for sure:  Watch is real, it's coming very soon (end of April in first countries - which happen to be the countries where we have most of our customers: USA, UK, Japan…) and yes, we're building an  Watch Nozbe app for you:
We can't wait to show it to you. The best part? You won't have to download anything extra to get this new app, it'll come as a part of your Nozbe app for your iPhone. Just like the Apple Watch depends on your iPhone, the watch app will depend on your Nozbe app.
Tasks are getting personal…
We're working on the design now: we're tweaking the iOS widget and trying to fit it to the phone, taking advantage of "glances" and other short-term interactions you'll have with your watch. We're trying to visualize how the watch will make you more productive and then make it happen.
What we like about the  Watch is the fact that it's really a very personal device. Thus, we're going to try to learn which tasks, notifications, comments are important to you and make sense to be displayed on your wrist… and which don't. We're very excited about this!
We will need your help! :-) So get your Apple Watches ready!
We're aiming to be on the  Watch on day one, meaning on April 24, just as you get your first watch from the Apple Store. And we'll be in line with you to get it, too :-)
But this is a new territory and we really want to do it right. So as you begin configuring your new  Watch, make sure to check out Nozbe on your wrist and start using it to get things done. Then, let us know what we can improve, how you use it, what's important to you, what's not, which interactions you miss, which you don't… you get the idea.
This is personal, because we're going to design it with you!
Just like I remember designing Nozbe for the first iPhone together with my customers back in 2007, this time we're designing Nozbe for a completely new device together with our customers. Together with you. We're counting on your help and on your active participation. We're doing this with you and for you. And for all of us. This is going to be fun. I can't wait. The wrist-productivity era has begun! Let's go!
written by Michael Sliwinski, Nozbe founder