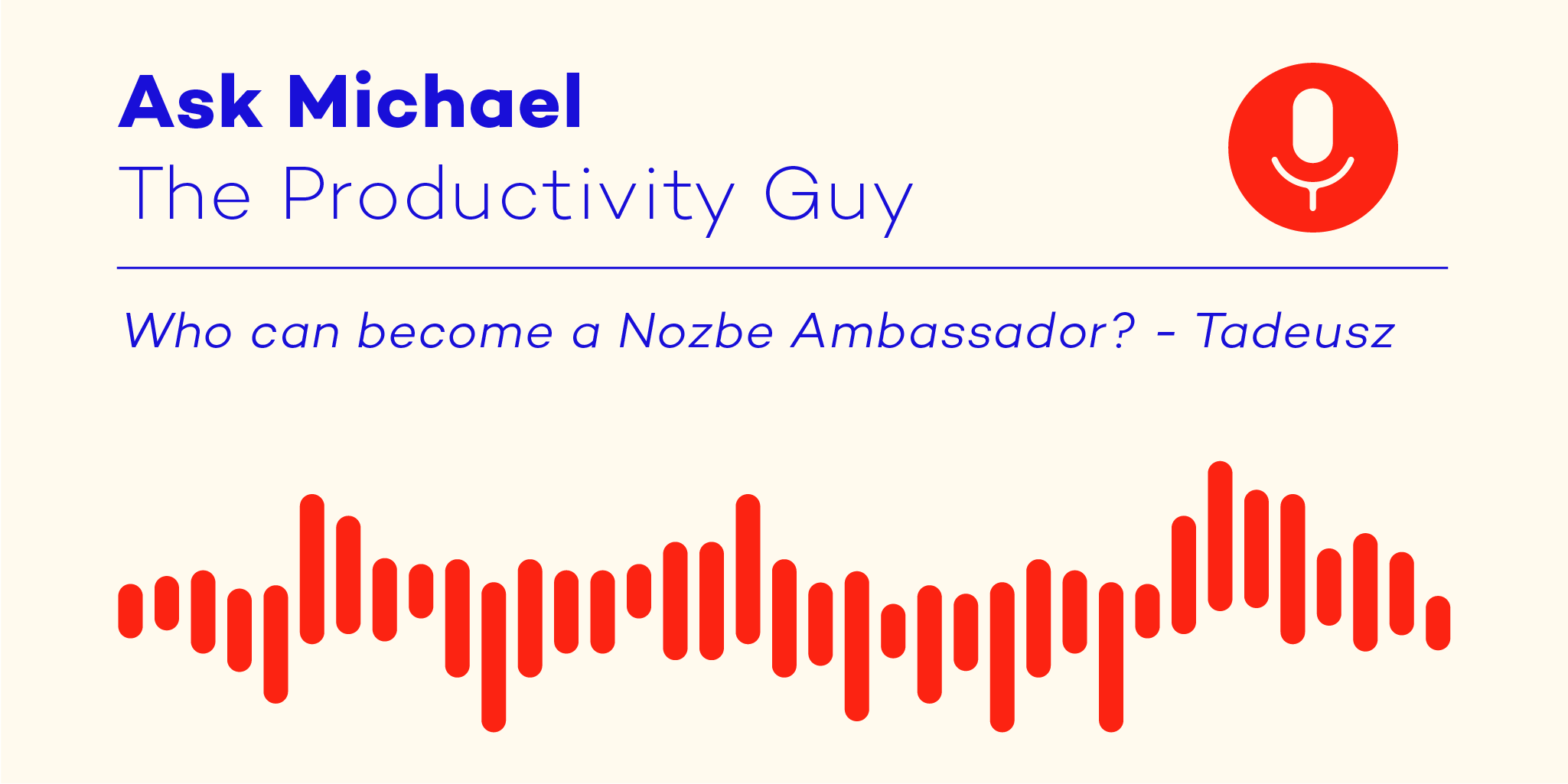 Nozbe Ambassadors share not only their affiliate link, but – most importantly – their experience and know-how in order to make others more productive with Nozbe. They can help you, too!
If you've been a Nozbe user for some time, you probably know that our affiliate program is open to everyone. With a few clicks, you can get access to your affiliate link and earn commission from other users' payments.
A Nozbe Ambassador is a special kind of partner. Although the threshold of commissions is one of the conditions to get this title, we carefully pick our Ambassadors to make sure that they are helpful and open to the Nozbe community. An Ambassador isn't selected to be the best salesman; rather, the Ambassador represents and serves. And this way, they get the best commission. :)
We are always looking for new Ambassadors, especially in countries that do not yet have strong Nozbe communities. There's still room for new members!
Watch the episode to learn how you could become an Ambassador:
➡ What do you think? Leave a comment below!
Related resources:
🔔 Please subscribe to our YouTube channel or podcast feed to be notified of new episodes.
---
"Ask Michael - The Productivity Guy" is a weekly series of short videos with Michael. We gather dozens of questions from users, then we choose the best of them. Now Michael is answering them every Monday.