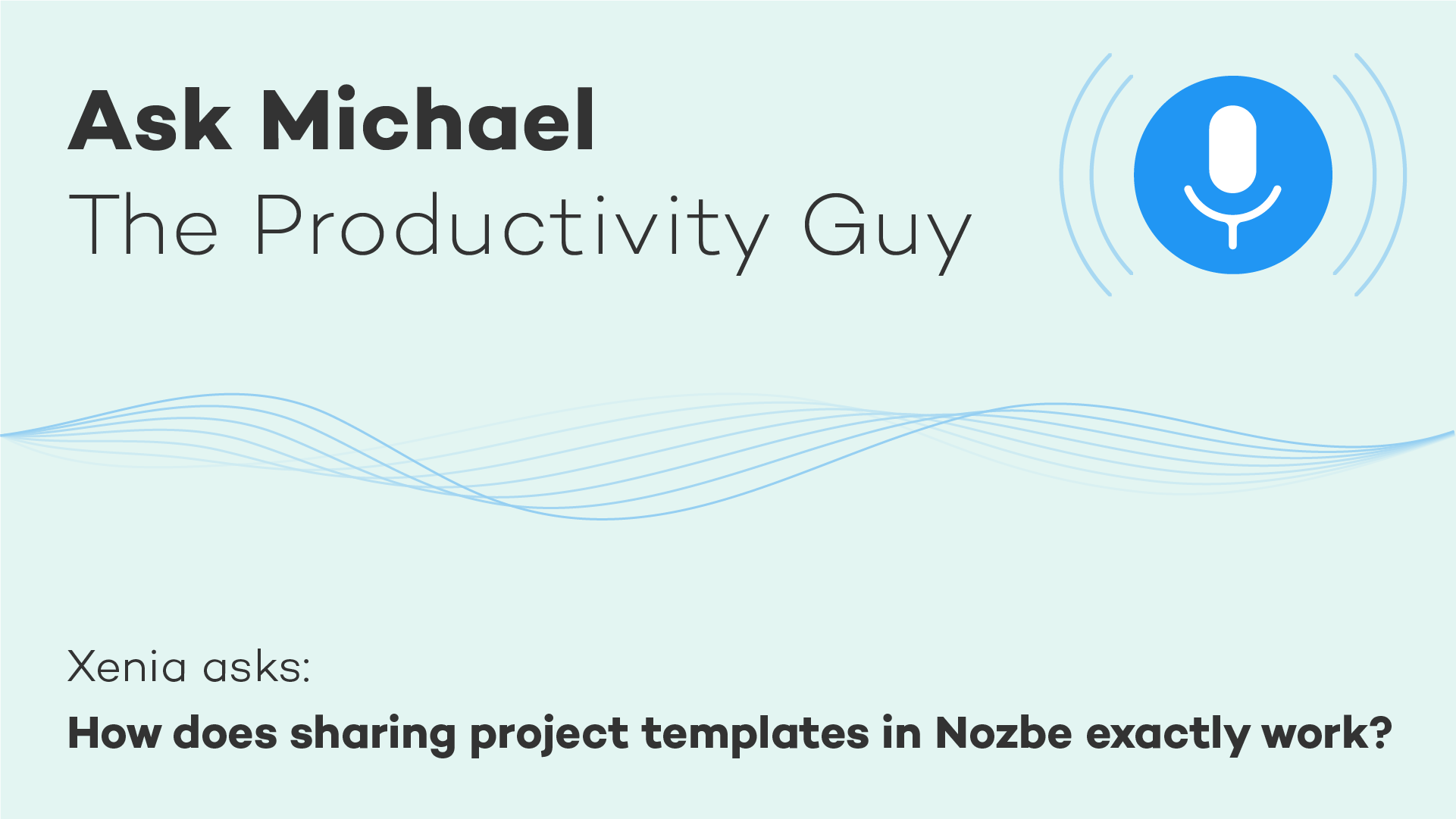 Reinventing the wheel is such a waste of energy. And you just need one thing to prevent this, something that you already have: Nozbe.how templates.
There are lots of reasons why you might create public templates. You may have the most altruistic feelings towards the rest of the world and want to be helpful. You may want to offer something useful to your friends or a group of people you identify with, like car enthusiasts. You may also support your audience as a blogger or an authority.
However, there's nothing wrong if you want to use templates with your affiliate link and earn extra commission in the Nozbe Affiliate Referral program.
It's even better if you publish your template to enter our Nozbe.how contest for creators!
Watch now to learn how to make your template public:
Have you already used a public template? Leave a comment below!
Please subscribe to our YouTube channel or podcast feed to be notified about new episodes.
Related resources:
"Ask Michael - the Productivity Guy" is a weekly series of short videos with Michael. We gathered dozens of questions from users, then we chose the best of them. Now Michael is answering them every Monday.