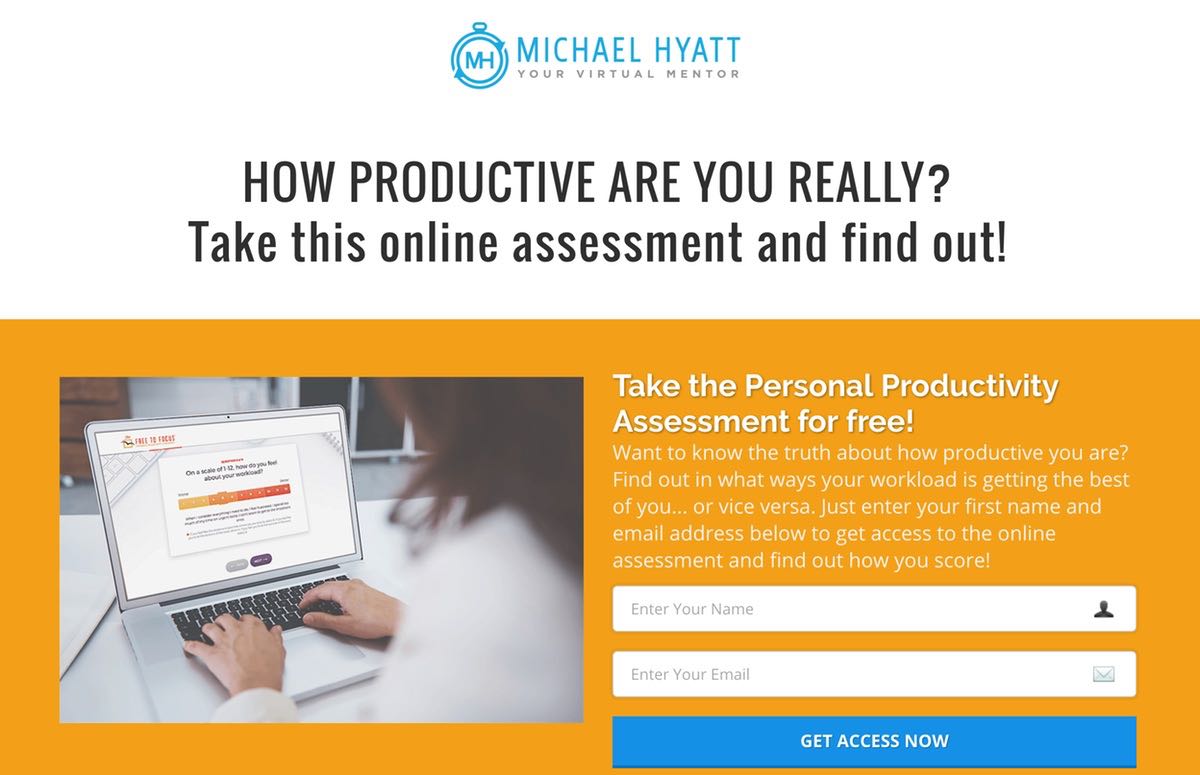 As Nozbe users we like checking off boxes (and killing to-do lists) and we know you do, too. That's why today we have something special for you. Our good friend (and Nozbe user!) Michael Hyatt just came out with a cool way to measure your productivity.
It's a free test you can take online, in just a few minutes, and you'll get a personalized productivity score. That's right, you'll get a concrete number and an explanation of your efficiency level. You're already pretty savvy for using Nozbe. Take Michael's free assessment to reach the next level!
You'll discover…
9 key categories of personal productivity — and where you're currently succeeding or struggling.
The present reality about your tasks, schedule, workload, and personal margin.
The specific areas you can optimize your efforts for success.
At Nozbe, we're always here to help you get more done and we're happy that Nozbe users like Michael Hyatt are creating these additional productivity tools that help us become better at what we do. Here's to finished projects, completed tasks, and your personal productivity score!
written by Michael Sliwinski with Michael Hyatt