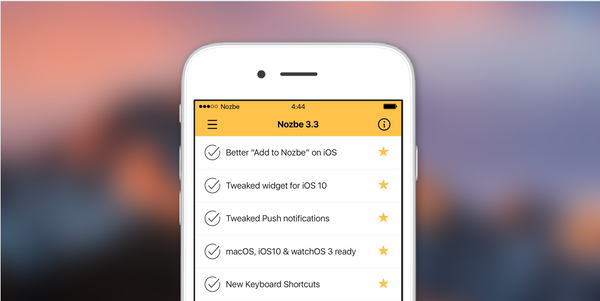 This time it's all about iOS. Almost 50% of our users are already using iOS 10 and Nozbe 3.3 is dedicated to them. So take a look at what the Nozbe team has prepared for you :)
Android and Windows fans don't worry! Features for your platforms are being developed and we will ship them in future Nozbe releases.
Better "Add to Nozbe" on iOS
Two years ago, when iOS 8 came out, we added a new way to add stuff to Nozbe: the Share Extension. With it, you could easily add things to Nozbe from almost any app. See a cool link you want to read later? Just add it to your inbox. Take a screenshot, a photograph, a note that's relevant to your project? Tap the share menu, and select Nozbe.
Over time, we improved it by adding support to more apps and files, and today we're making it even better!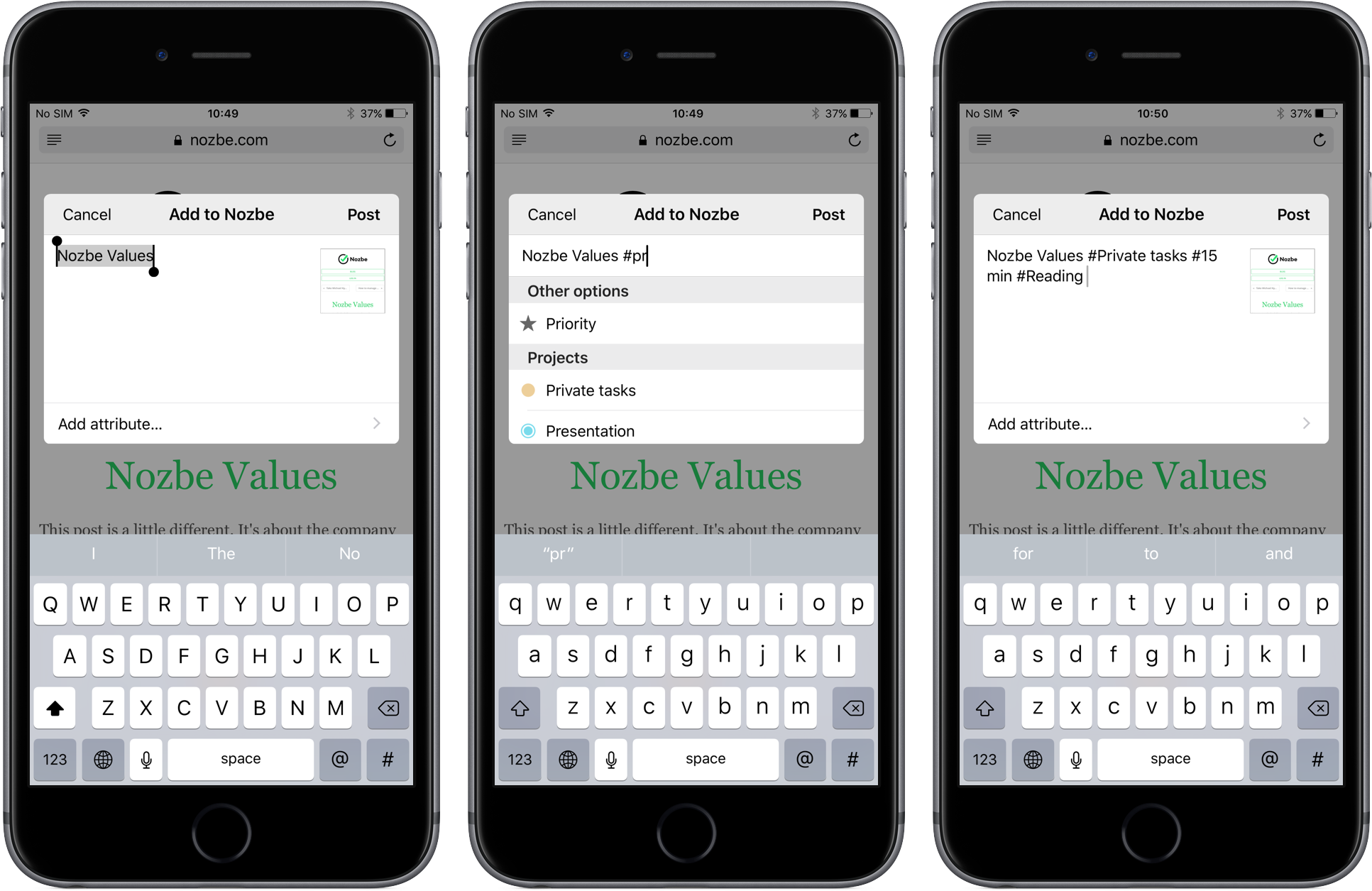 You can now add things anywhere in Nozbe, not just to your Inbox. With a few taps, you can mark it as "project: Marketing, due: tomorrow, responsible: John."
Some of you might know this has already been possible with our hashtag syntax — but even if you knew about it, it was still cumbersome to type those attributes by hand.
With Nozbe 3.3 we're adding an "Add attribute…" button that lists all possible parameters you can add to the task. And if you want to do it by hand, the list filters down as you type, so you can do it faster than before.
More tweaks and details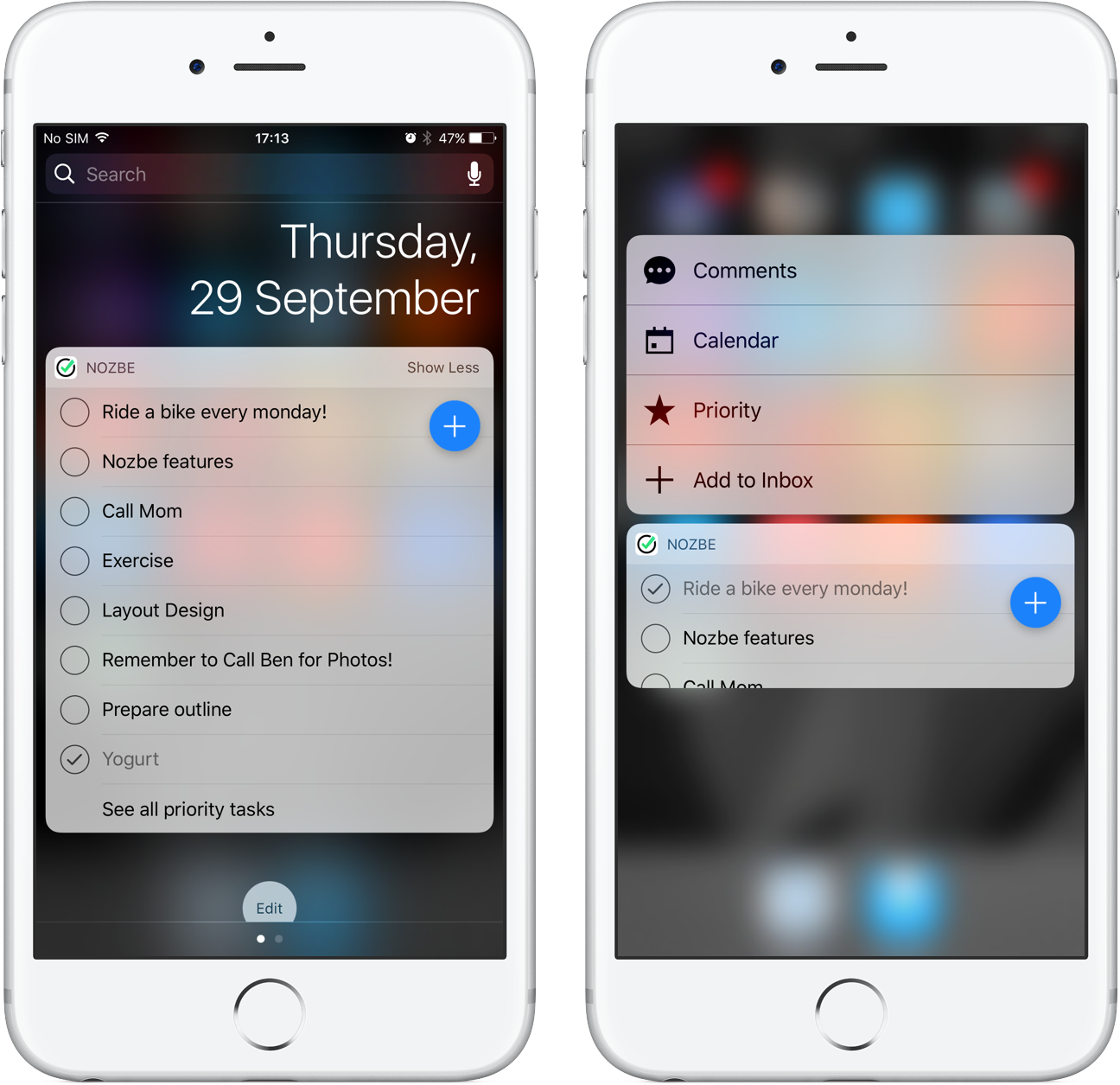 Here are some more small improvements we've made for you:
We've tweaked the widget for iOS 10, so you can expand or shrink it, depending on your preferences, and there's a bigger shortcut to start adding tasks to Inbox.
Push notifications have been tweaked to be more concise. Also, a tip for iOS 10 users: 3D Touch or pull down on a notification to see more of it and available actions.
watchOS 3: you can now use the Nozbe Complication with the X-Large watch face.
Mac: you can navigate back and forth in Nozbe more quickly with ⌘[ and ⌘]
Download Nozbe 3.3 for your platform now!
As always full Release Notes are available on our Test Blog.
written by: Rafal