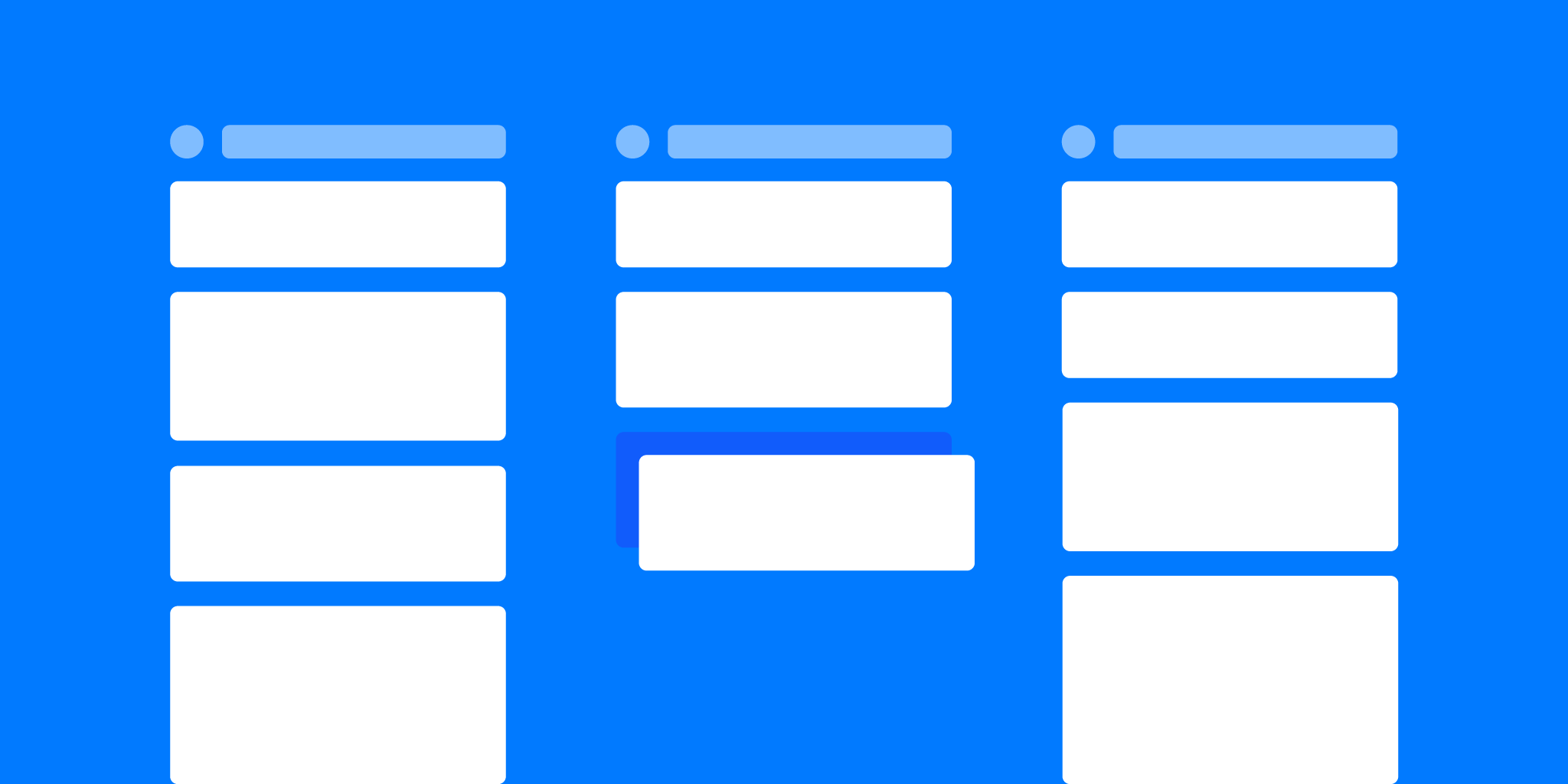 This is another inspiring guest post we got from Robby Miles - our Ambassador, productivity guru and a really good man :-) Read on if you want to boost your team's efficiency by applying a kanban method.
What is kanban?
Kanban is a project management system pioneered by Toyota motor company and its "just in time" production system. Its visual nature makes it easy for teams to communicate and quickly see what is going on as a project moves forward.
Kanban structure
Traditionally kanban systems are broken into different project phases.
For example:
backlog of incoming tasks,
tasks that are in progress,
tasks that are ready for review,
and tasks that are complete.
Though kanban systems were made popular by apps like Trello, Nozbe is an incredible tool for tracking projects with this method.
How you can set up your team's kanban system in Nozbe
Begin by creating four separate projects. One for each area or phase.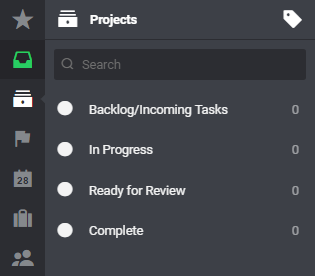 Next do a "brain dump" of all tasks that are associated with your project. In this case let's imagine setting up a birthday party. Some of the tasks might include: buy a cake, get a card, send invitations, reserve a spot at the park, and plan dinner. Add all of these tasks to the backlog or incoming tasks project.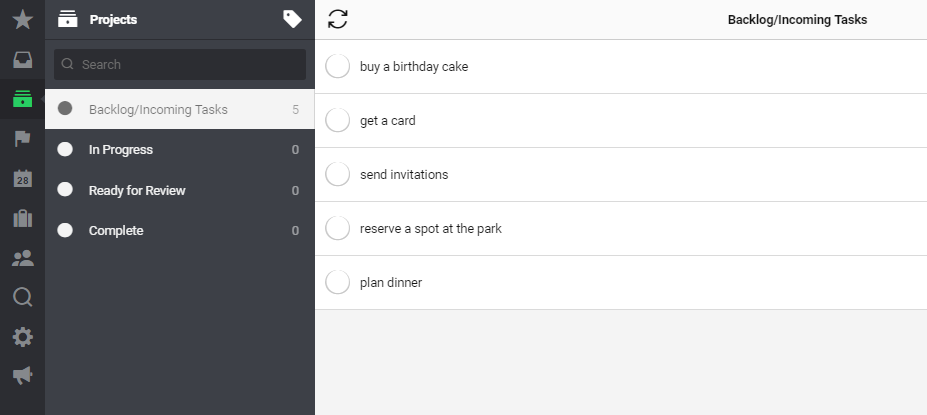 Sharing and cooperating
Now, to get started on your projects share them with your team. Do this for each of your kanban projects.
Once every project is shared, you can begin working on the tasks in your backlog. Move tasks one by one into your In Progress project.
Since these tasks are now in progress, you can begin to delegate them using Nozbe's Who's Responsible feature.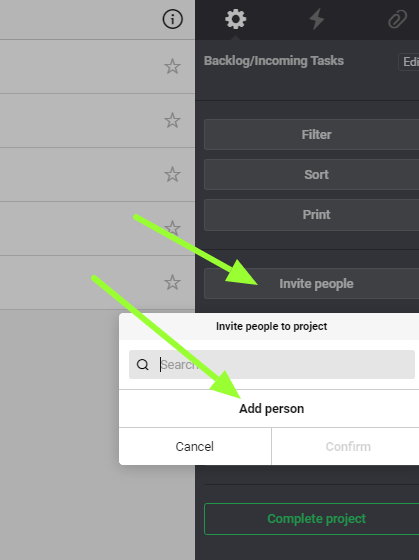 Now your team members will know what tasks belong to them and the overall progress within the project. You can even leave comments for one another as you work and move each task forward.
Once a task is ready for review move it to your Ready for Review project. Assign the task to whoever is responsible for the review.
If a task is complete and everybody on the team agrees, move it to your Complete Project and mark it done.
Using Nozbe in this way with your team is an excellent way to keep all your tasks transparent, delegated, and able to be tracked.
Is kanban for you?
Kanban can be used by everybody from the smallest team to a major corporation. Teams have been successful in using kanban to develop software, create products, and even run blog writing workflows.
You can use kanban for all your different projects in Nozbe by using different labels for different teams or overarching goals.
As a project management system kanban can be incredibly effective in getting your team on the same page and understanding the different phases in getting your projects done.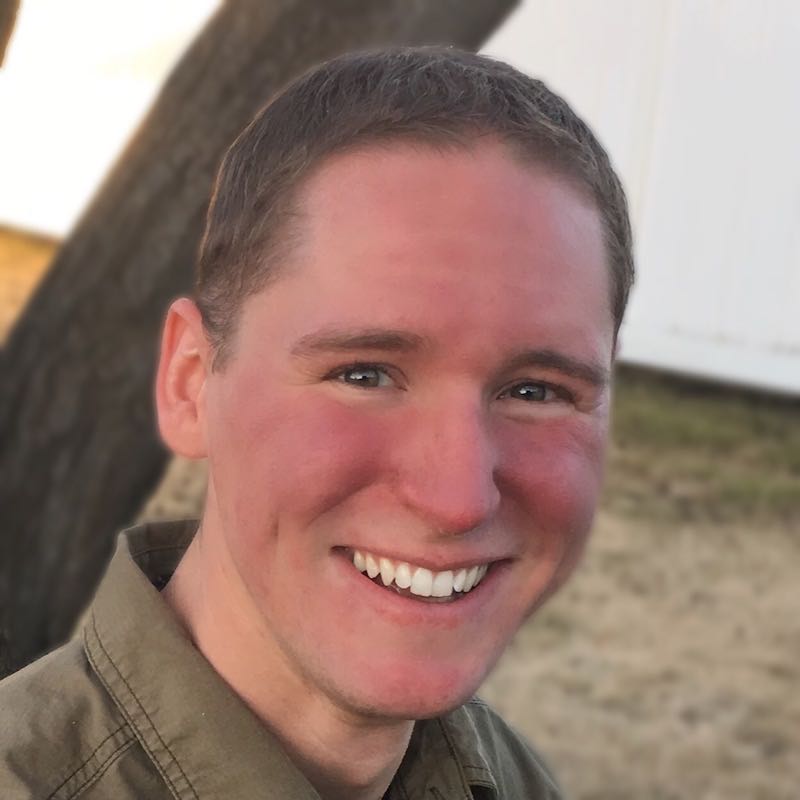 Robby Miles
My name is Robby and I'm a busy guy that still manages to get it all done. I'm married with four kids, teach at one of the top-ranked high schools in the US, am an Army Officer, and freelance online. Nozbe has been the core of my productivity system for over two years and helps me stay focused on what really matters.