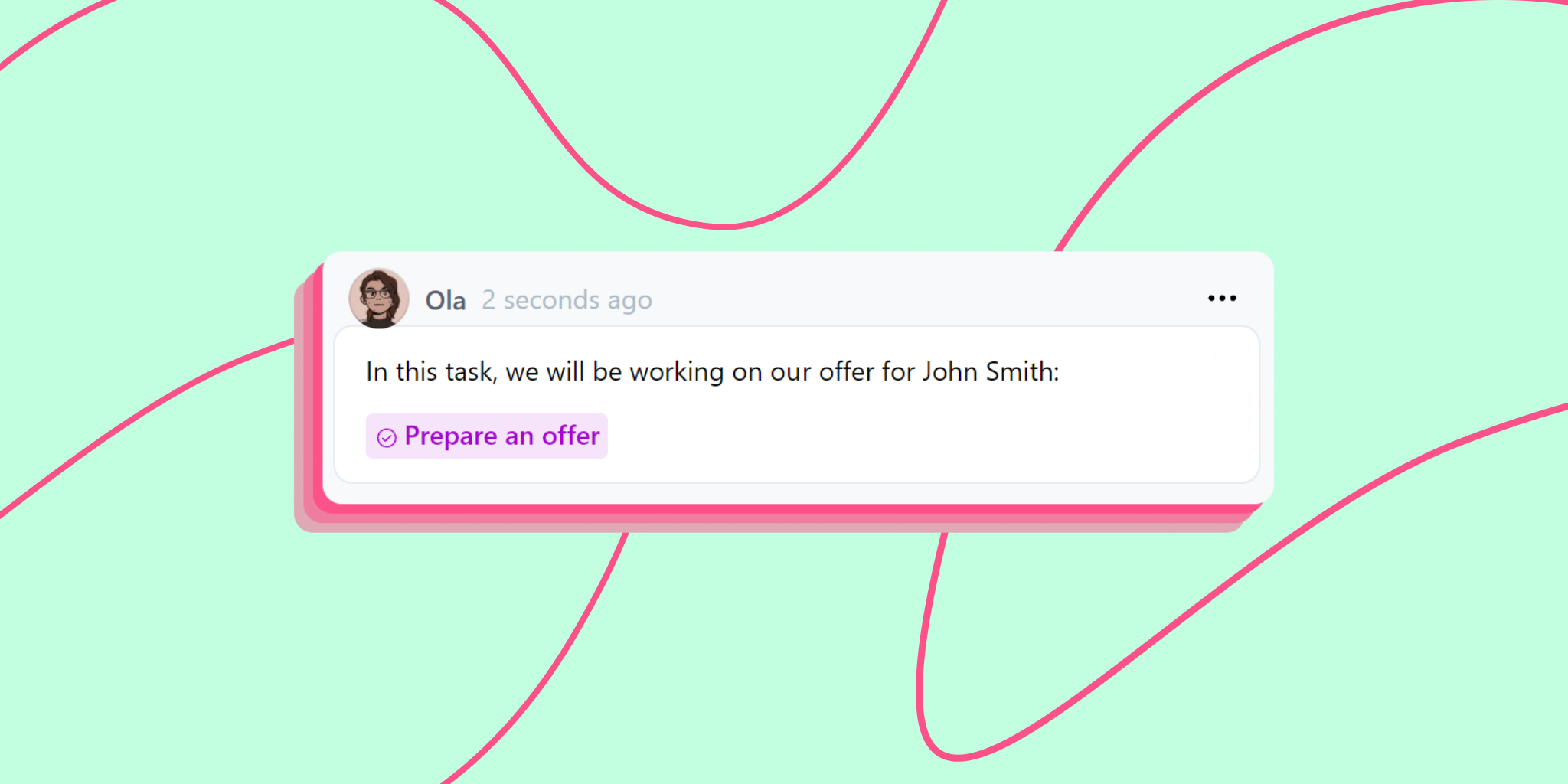 See how you can save time by linking somehow related tasks using active task links. Simple as it may seam, this feature proves super-practical and saves you precious minutes by letting you have quick access to the reference materials and information.
How task links work
Every task in the Nozbe app has its link. That's pretty obvious… and so functional at the same time.
Whenever you want to refer to a task in another task's comment - no matter if it is a task from the same project you're in or from a different one - you just copy it's link and paste it in a comment.
Now, where do you take the task link from?
There are two options.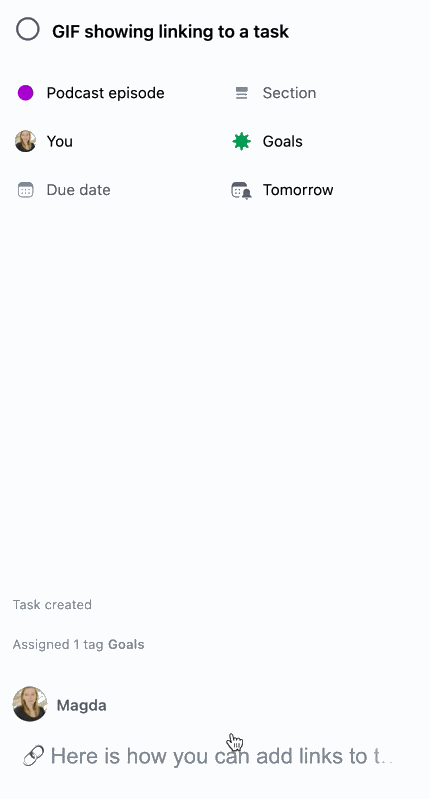 You go to the task you want to mention in a comment, you choose the task menu, meaning (…) icon at the top of the view and there you find the Copy task link on the list. Now you have it copied to clipboard and you can paste it wherever you want.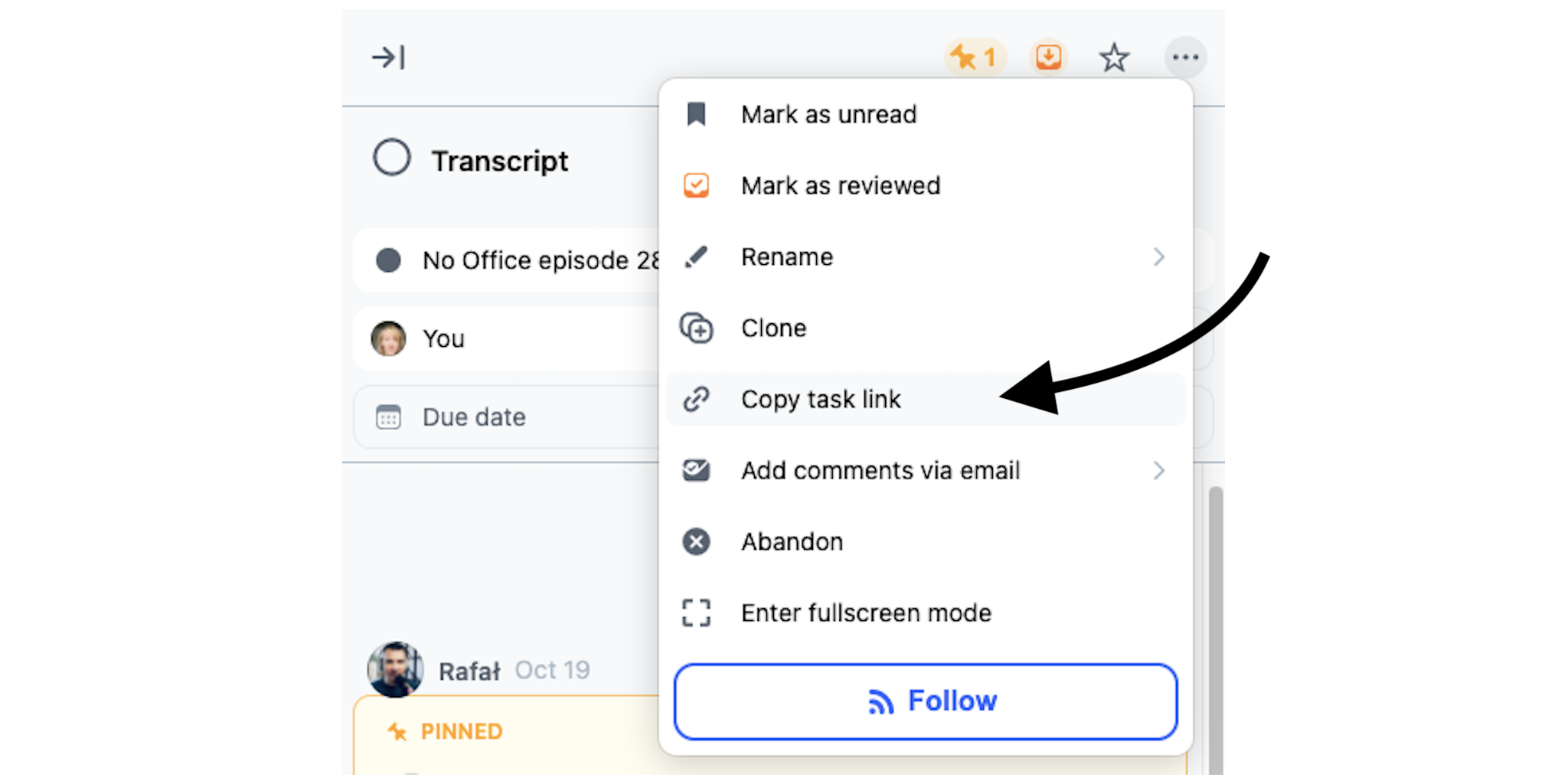 Second option is to use the link icon 🔗 from the menu at the bottom of the comment window. Here the list of recently visited tasks will appear and you will be able to choose the task you want to refer to.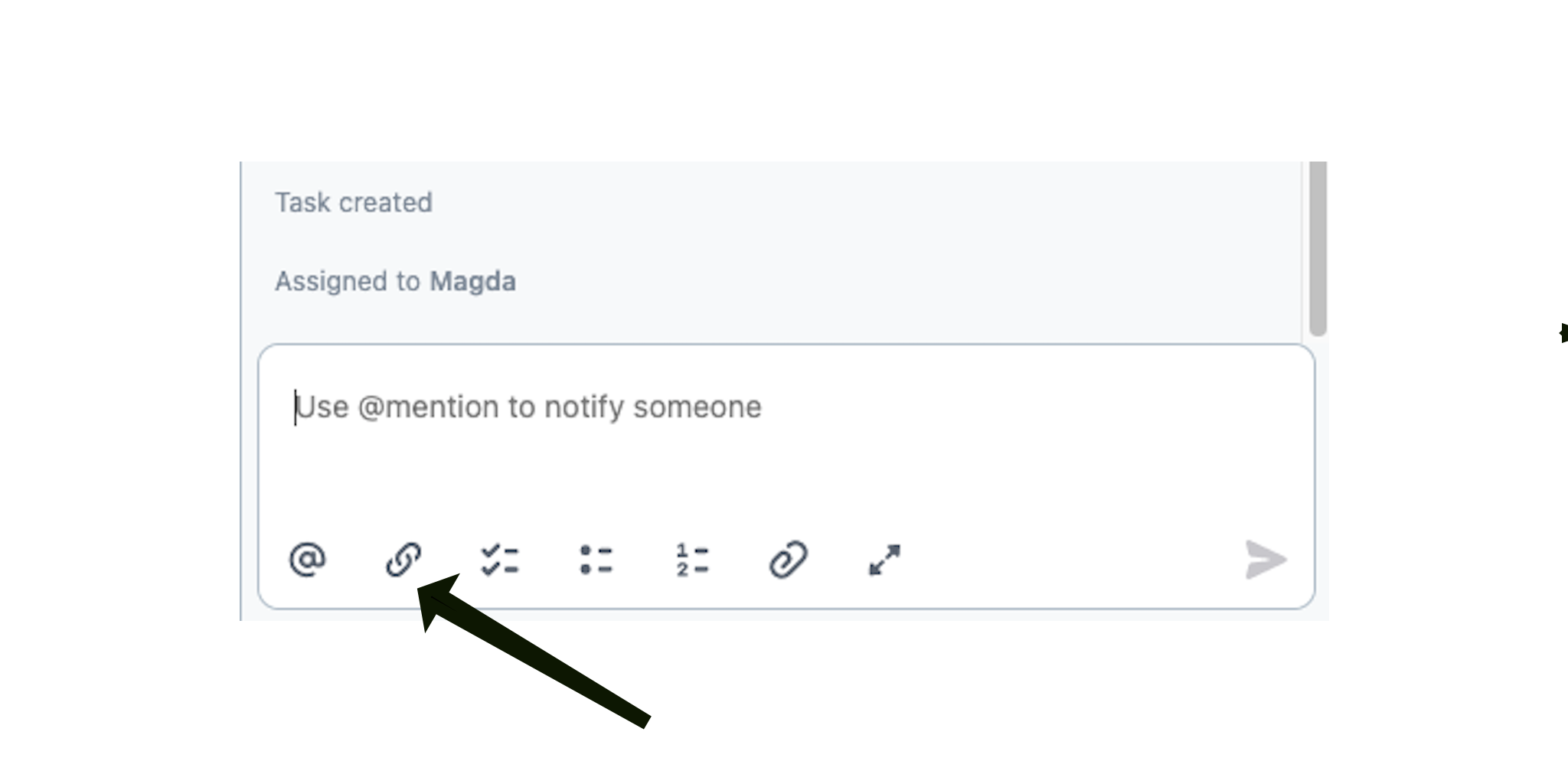 Once you save the comment with the link it will have a form of the task name not link. The cool thing about it is that whenever the mentioned task is completed it's name will be crossed out but will stay where you pasted it. This way everyone authorized will know that the task was done but it will be still possible to access it directly and find the needed information.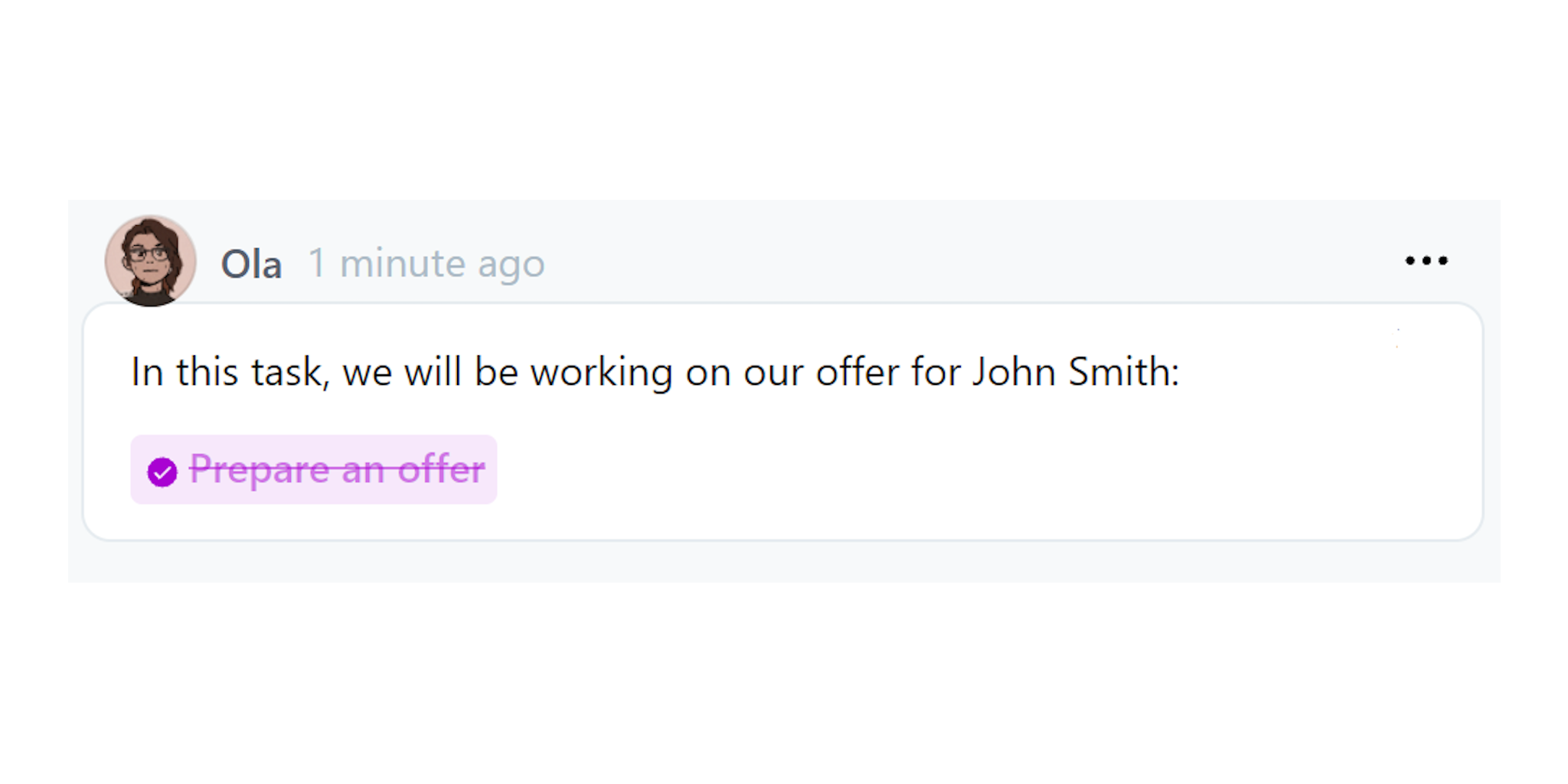 Watch task links in action
When you can use this feature
Here is the blogpost that presents how the task links can be used in everyday work - also as a way to handle chains of tasks in Nozbe. Check it out!
You can also read more about task links and comments on our Help Page.