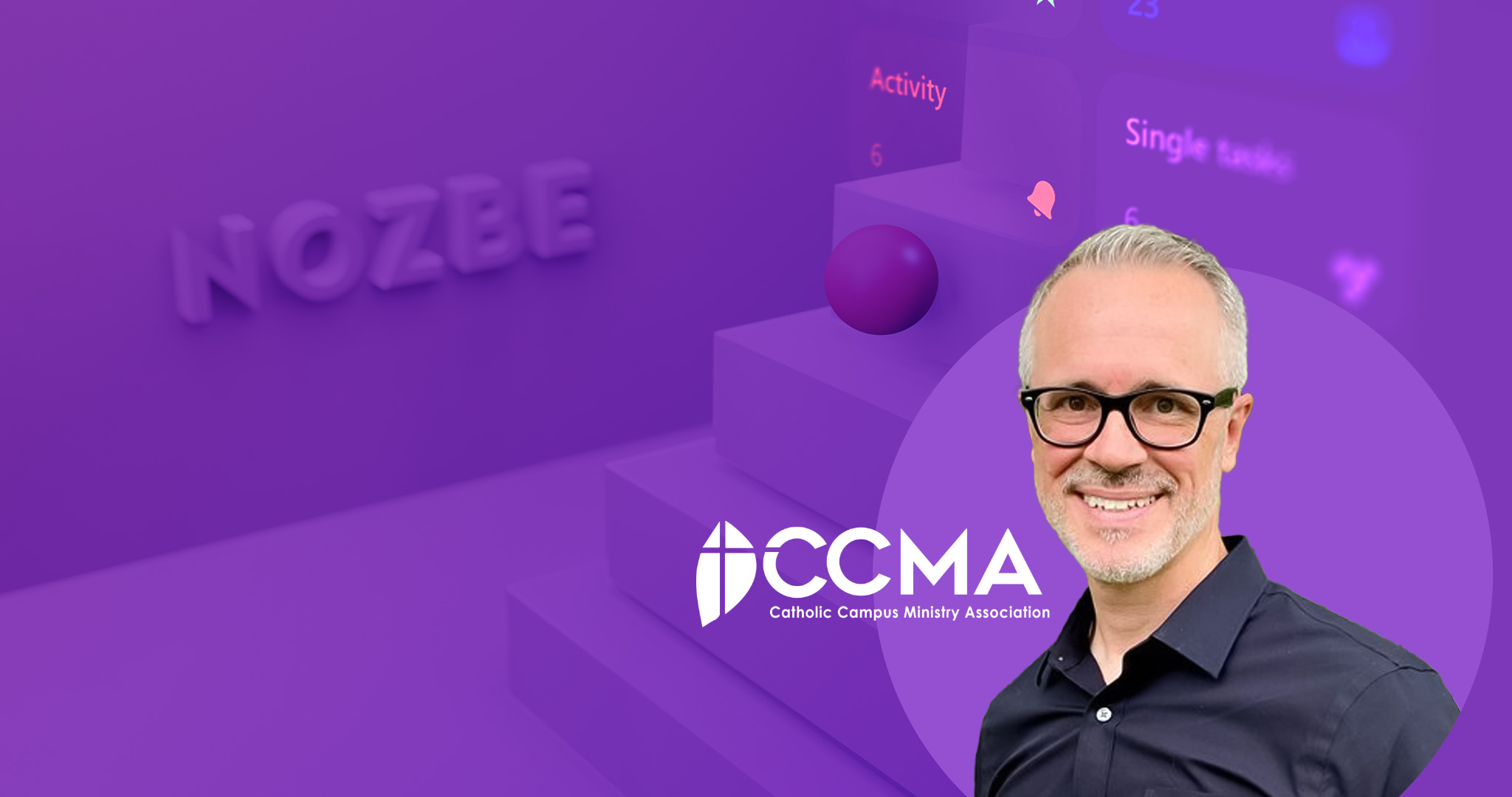 As the Covid-19 pandemic shut down much of the US during the 2020-2021 academic year, a faith-based nonprofit in the United States leaned into remote work. Unable to use the co-working space, our team of 4 staffers decided to give "remote-first" a try.
How the Pyramid of Communication improves team communication
Now, a couple of years later, our team has emerged stronger than ever. Using feedback loops, scheduled times for staff and 1x1 meetings, and project management software, the Catholic Campus Ministry Association team has embraced being a fully remote team. Still, I felt that the team could do even better when it came to remote work.
I reached out to Michael Sliwinski to see if he might give some time to the CCMA team in order to explain the Nozbe Pyramid of Communication to us. Michael took time out of his busy schedule in order to teach us the various steps of the Pyramid and answer our questions. CCMA also invited several board members who have also been thrust into a remote-first mode of work.
The feedback was very positive. One staffer said,
This all makes so much sense. I think it clarifies how and when we work with one another. Everything isn't an emergency, etc.
Now, several months after the call, I can see my team is more productive than ever. The Pyramid of Communication has helped the CCMA team in order to discern the right form of communication for the tasks at hand. In addition, twe'e figured out which meetings are essential. I'm so grateful for Michael Sliwinski and the Nozbe team. They are the experts when it comes to remote work and our small team is learning a smarter way to work!
How we get projects done in CCMA since going remote
We have placed a premium on deep work while using chat for asynchronous work. Typically, this means very few calls or meetings before 11am on a given workday. For feedback, we've broken our year into 10 5-week blocks, so that after each block, we are getting and giving feedback to one another.
We also have clear "parking spaces" for todos and ideas. Instead of picking up the phone and interrupting (which we still sometimes do), we know that we can park our ideas and tasks into our project management software. This allows for:
Trust in our systems Fewer interruptions.
We see projects as a combination of a space to include 1. Todos and 2. Reference materials (like Docs, Sheets, etc.) As long as our todos are getting done, we are making progress.
How do we deal with remote meetings
Each team member has a 1x1 with me each week. We hold a staff meeting every other week for one hour with a pre-published agenda. If someone from the public would like a call, we'll use email first. If a call is needed after that, we'll keep it brief and at a time that is most convenient for us.
How we foster focused work in CCMA
We talk with one another and explain that "if the building is on fire", we pick up the phone and call. For nearly all other things, we can set appointments for calls with one another or a Zoom. Other than that, we trust one another as adults. If someone doesn't get back to me quickly, I trust that they are professionals and are tied up with something else.
This way, communication feels more human and more honest. If we had a dedicated office, we would involve a commute and performative steps like putting on a uniform and "looking busy". My experience, after 20 years in offices (before remote work) was that people got far less work done than they were willing to admit. They felt busy and went "to work" but didn't actually get a lot of work done. Remote work acknowledges, as Michael often says, that work is a thing you do and not a place you go. If a member of my team works best in a coffee shop, great. On the beach? Fine. At home? No problem. The most important thing is: "is the work getting done"?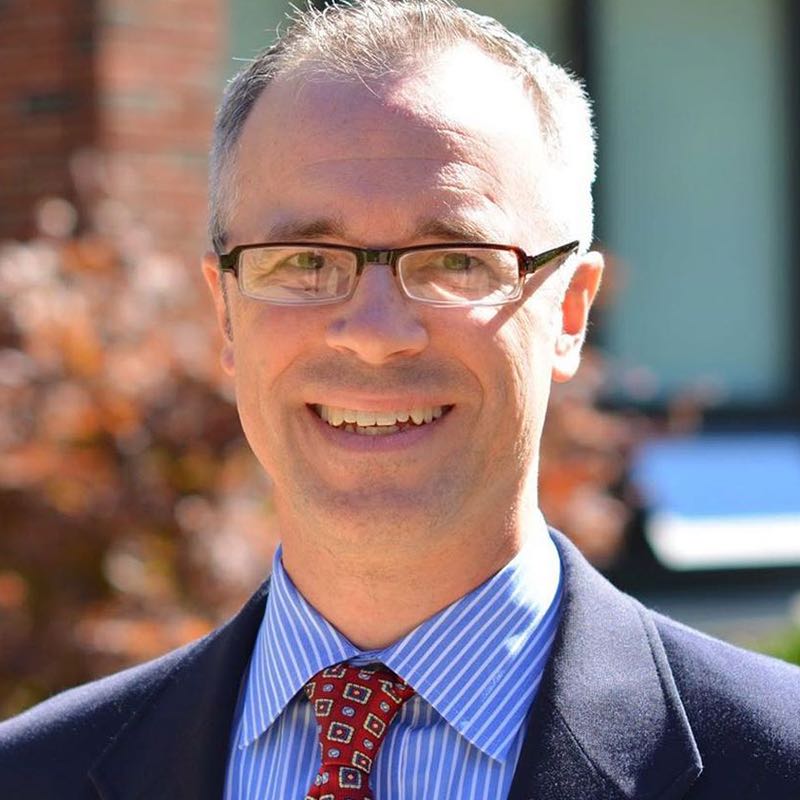 Michael St. Pierre
Founder of Nonprofit Productive, Executive Director of the Catholic Campus Ministry Association. Michael helps nonprofit & ministry leaders with simple, smart solutions in order to maximize their impact.