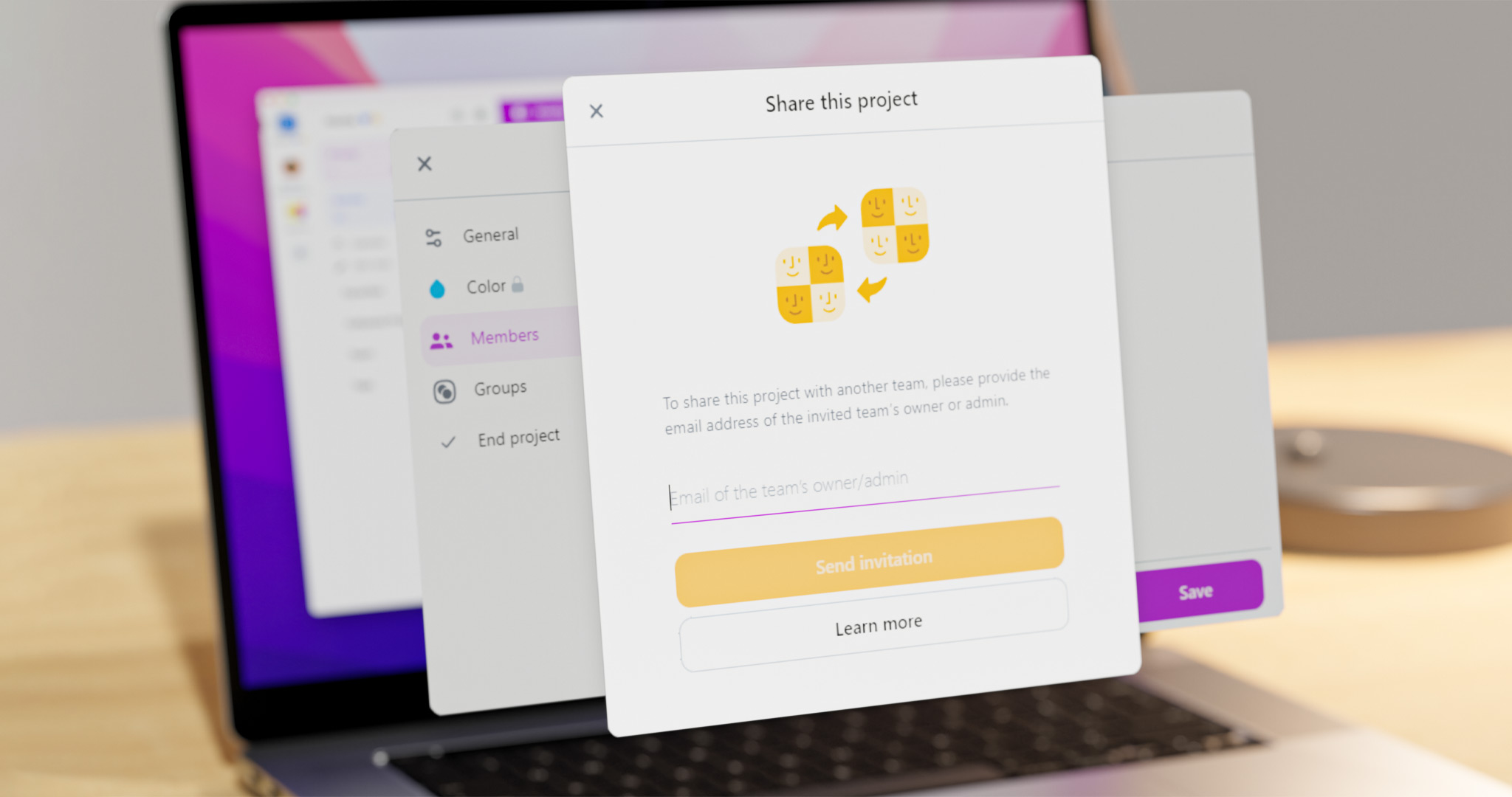 Here is a way to ditch email at work and still get the most complex projects done. Learn more about Joint Projects in Nozbe! This feature will help you reduce the number of emails you exchange and get the job done faster.
📧 Why email isn't a good tool for your team
Email, although so popular, isn't really a tool you should be using to cooperate with your team. People already receive too many messages every day, and often the important internal emails get mixed up with the random ones from the outside world.
Even if you rock at creating special filters and tags in your email tool, some of the messages still may be categorized as "spam" or get mix up in a wrong thread. This way, you can miss important information or not meet a deadline.
Sometimes, by trying to include too many points from various projects in one message you can cause confusion.
Also, people in teams often CC or BCC everyone, just to make sure nobody's left out. This not only increases the number of emails but also makes it more likely that people will just stop paying enough attention and things will start falling through the cracks!
To solve this problem, you need to have a dedicated communication tool for your team in which you can:
categorize communication by topics (eg. within projects)
communicate contextually and in an organized manner
send messages and notifications only to people who should be involved
make sure no message gets unnoticed by the receiver.
Nozbe, our project management and collaboration software can be your solution, however many other tools out there can also prove useful in your company.
👉 When to use Joint Projects in Nozbe
OK. I assume you agree it is better to ditch email for internal communication in your company and choose communication through tasks in a dedicated project management software ☺️ If still not convinced, you can read much more about it on our team productivity blog.
👉 Now, what if you want to resign from emails not only for your internal communication but also when working on a project with a freelancer, other team or agency?
👉 Or maybe you're tired of horribly tangled email threads you have with your accountant?
👉 You can also communicate more effectively with your contractors, advisors or other people you regularly exchange emails with.
Joint Projects in Nozbe are all about better communication with people from outside of your team.
🙅 How Joint Projects work
In Nozbe, you work within your account. Within your account you can have several teams. In a team, you have projects - up to 5 on a Free plan and unlimited - on a Premium plan.
You can share your projects - both accessible to all your team members as well as the ones with limited access - also with other teams.
If you wish to collaborate on a project with users from another team, open the project and go to its settings. Then, tap on "Manage" and use the "Share project with another team" option.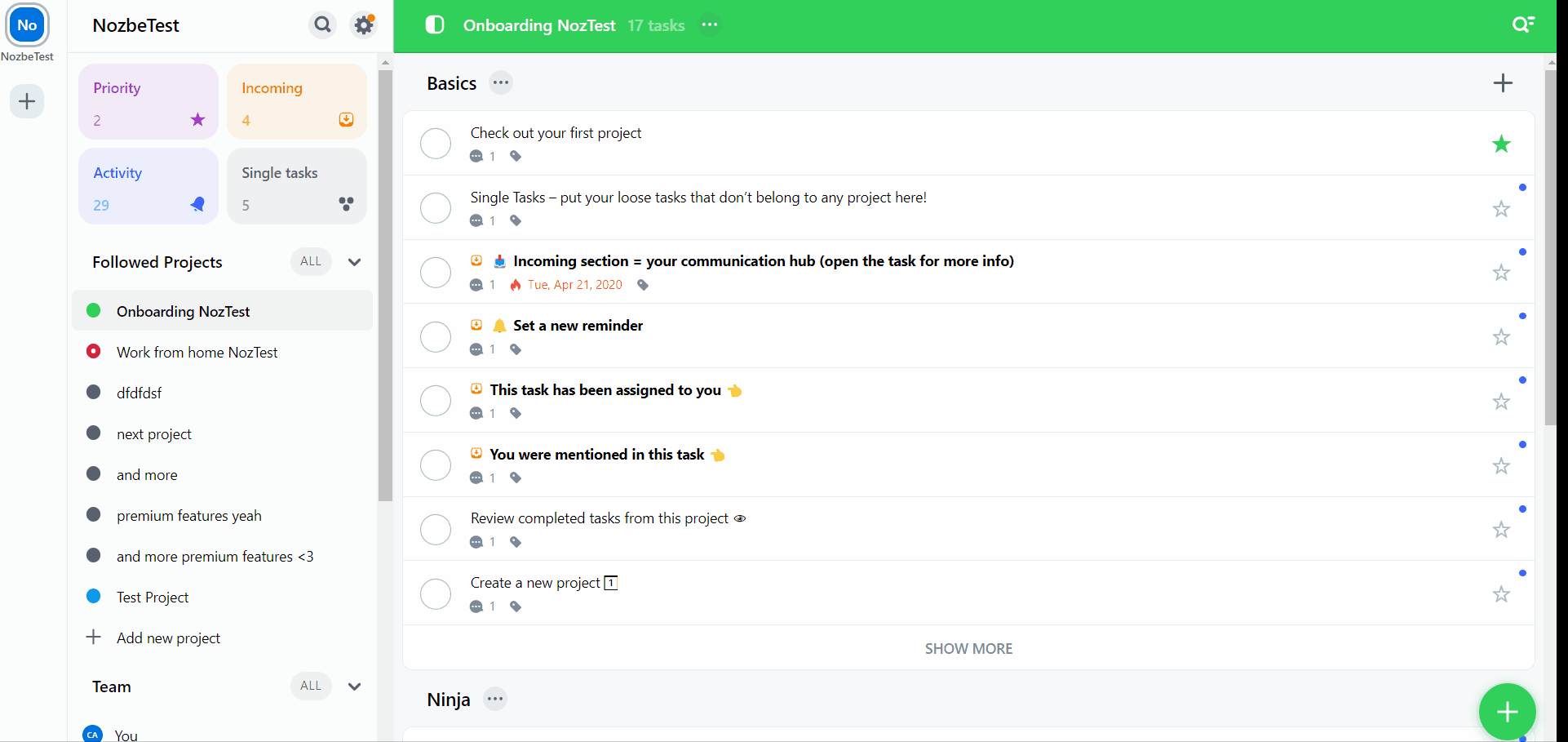 If you know that the person or the team you want to share a project with has their Nozbe account - use their dedicated email address.
You can also send an invitation to a project to someone who doesn't have a Nozbe account. They will receive an email with an activation link. If they follow it, they will be able to easily set up an account and get access to your project.
And that's it! The project will be shared and visible to the other team once they accept the invitation.
Every project can be shared. Once a team project is shared with another team, it changes into a project with limited access and gets a special icon on a project list.
💡 More info about this project collaboration feature
Joint Projects are available as a Nozbe Premium feature only - the team inviting must be Premium, the team that accepts the invitation can be a Free team.
You can share both - newly created and old projects with another team. If you turn your long-term project into a Joint Project, the new members will be able to see the whole history of it.
Both the owner and the members of the invited team can add tasks and section, complete tasks, change the project color and manage it.
You can read more about Joint Projects and Projects in Nozbe in general on our help page.
If you have any questions regarding this Nozbe feature, please, ask them in a comment section bellow or email us at support@nozbe.com.