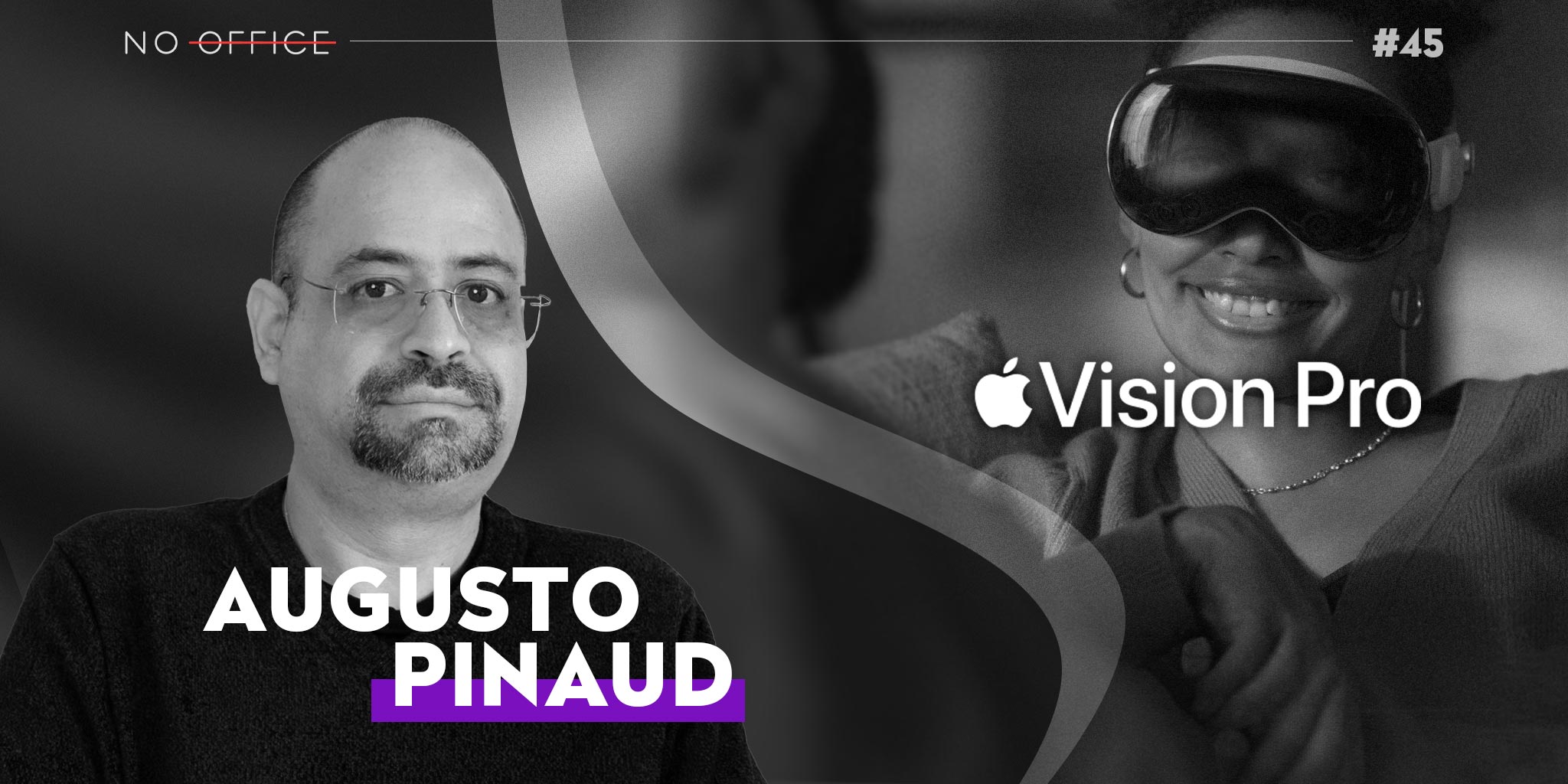 Michael and Augusto are sure Apple's first-generation product is set to make a lasting impact. Whether you're a high-level executive seeking confidentiality, a productivity enthusiast looking to boost your efficiency, or a developer eager to shape the future, the Vision Pro offers an unparalleled experience. Listen to iPad early adopters geeking out about the potential of 🍎 newest device
Listen to this episode to gain exclusive insights into Apple's Vision Pro and its transformative impact on personal and organizational productivity. Michael Sliwinski, CEO of Nozbe, and Augusto Pinaud, a productivity consultant, share their thoughts on Vision Pro headset. The two iPad-only productivity guys discuss how Apple's innovation can enhance our work experience and revolutionize the way we collaborate.
⭐️ Key topics from this episode:
How Apple's innovations develop from expensive toys and consumption devices to useful tools being integral parts of people's lives.
Is Apple's Vision Pro really expensive?
The capabilities of Vision Pro and its potential to revolutionize productivity.
How Vision Pro utilizes state-of-the-art visual recognition technology to simplify and streamline tasks.
How Vision Pro's intelligent task management system enhances efficiency by organizing and prioritizing your work seamlessly.
The collaborative features of Vision Pro that enable communication, real-time collaboration, and tracking progress.
🎧 Listen to the No Office podcast on remote work and managing a dispersed team
🎙 Subscribe to our show and learn more about running a remote software company
🟢 Spotify
🟡 RSS
🟠 Overcast
👀 Watch the episode!
🙋‍ Meet the Hosts
Our guest
🔗 Show notes
🟣 Find Us
💜 Review Us
If you love this show, please leave us a review on Apple Podcasts or wherever you listen to podcasts.