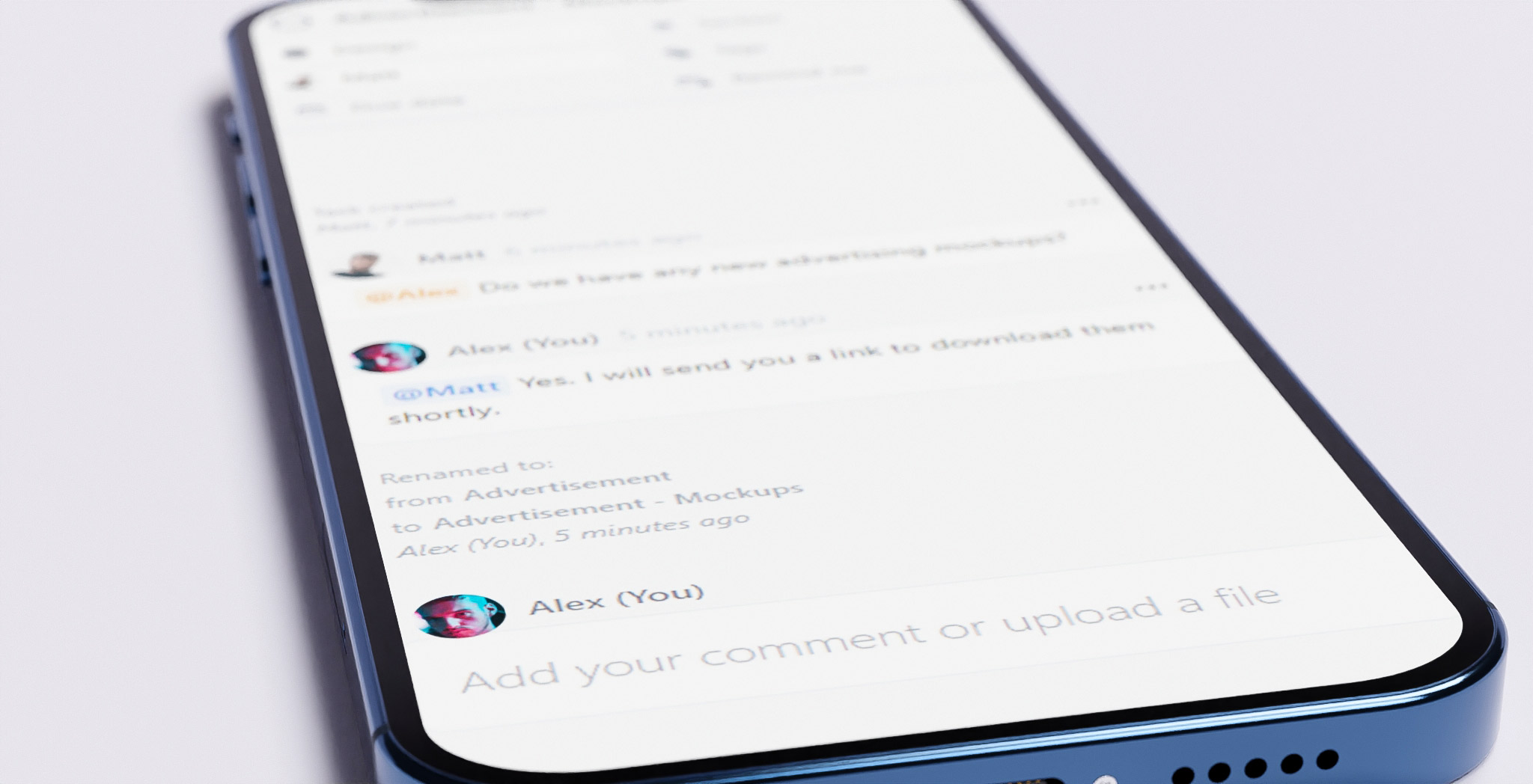 See how comments work in our best project management app, and how task activity is recorded. Thanks to task activity, you can see exactly what was happening with a given task from the moment it was created.
Task parameters - the key to work management
In Nozbe, you discuss a task and collect all the reference materials needed to complete it, in a task comments view.
Every task also has standard parameters that let you define, change and update:
what project the task belongs to,
in which section of the project it is located,
who is responsible for carrying out the task,
tag that can be assigned to the task,
task's deadline and recurrence,
the time needed to complete the task and the time actually spent on it,
reminders for that specific task.
Task comments - discussion & attachments
Below the task parameters, there's space for your comments. These can be simple text comments that you might want to enrich with markdown formatting.
In a comment, you can also include a bullet list, a numbered list or even a checklist where you can ticked off the items as you complete them. You can attach a file, too. Text, .pdf. graphic files, as well as photos, video files and simple links - you choose!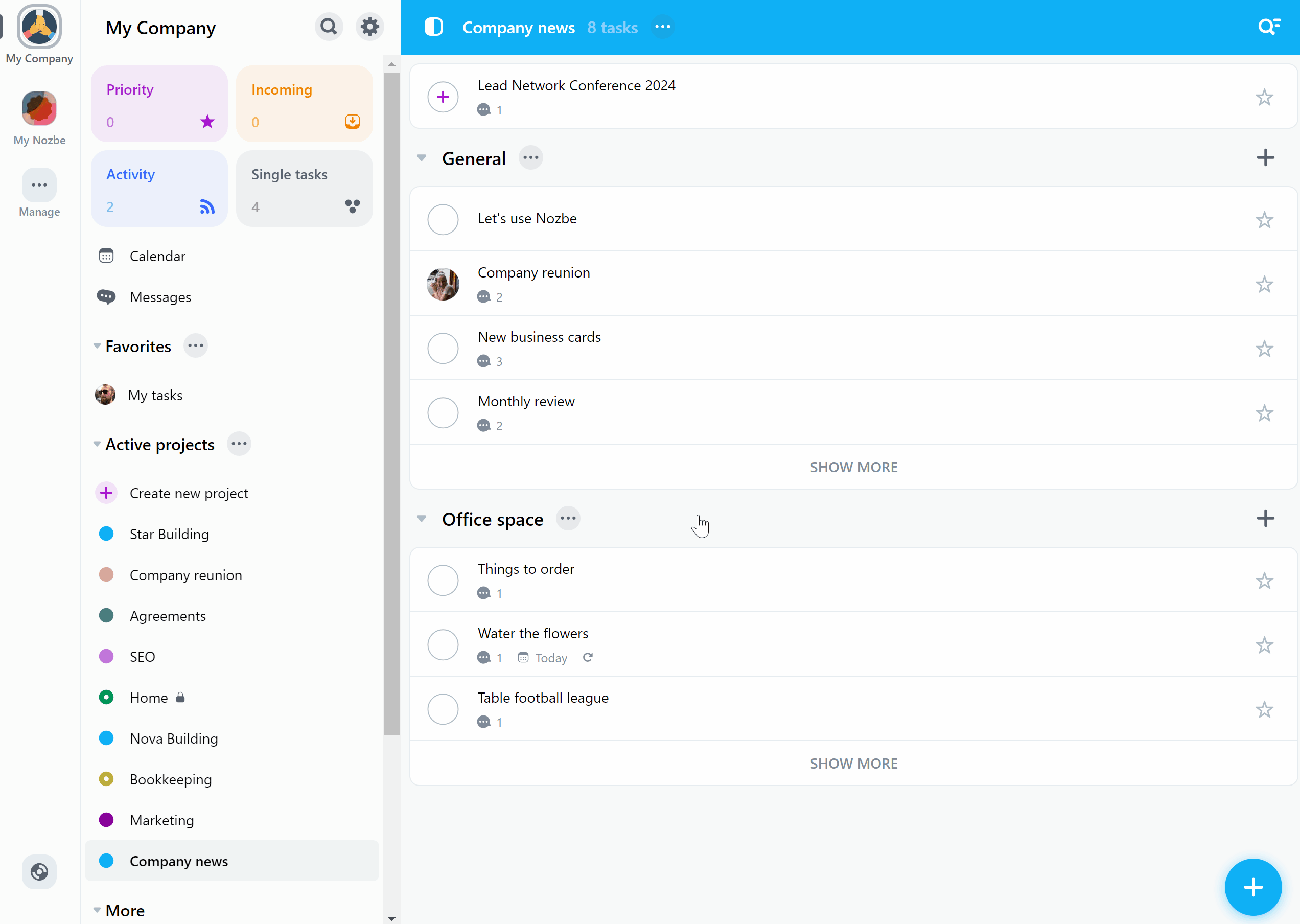 You can also add mentions in comments. Use this option when you need to draw other users' attention to an issue, ask for help with a task, or confirm the completion of an action within the tasks (eg. a checklist item that someone asked you to take care of).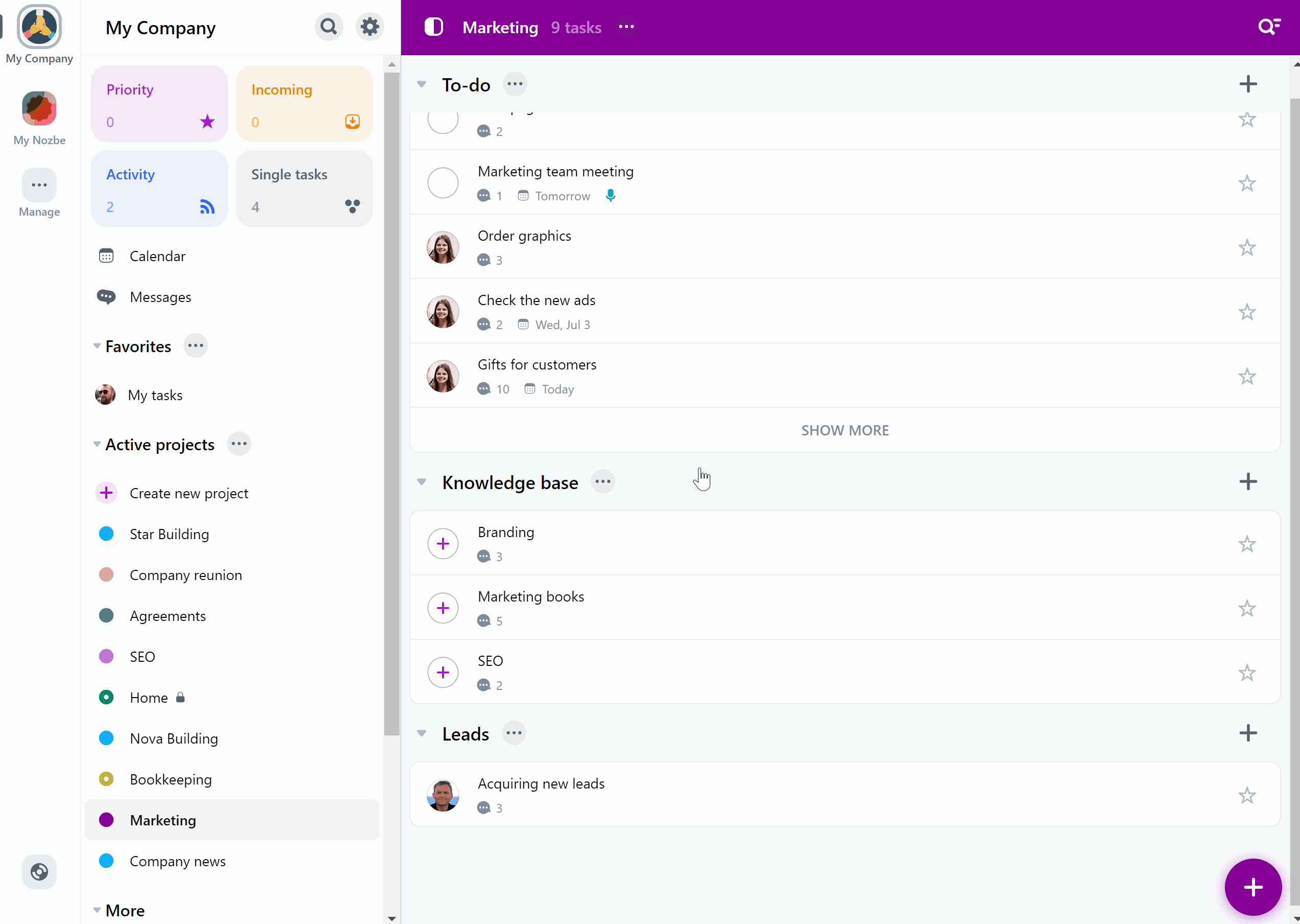 Task changes and modifications
If you look closer at the comment feed, you'll notice information written in a small gray font. This is the task's activity record. An activity in a task can be:
change of its name,
delegating the task to a different user,
moving a task to another project,
updating its deadline, etc.
With each new activity, there is information about who made the change in the task, when and at what time. Each new activity can be collapsed and expanded to see its details.
From the Activity, you can find out, for example, that the task was moved from the "Client Smith" project to the "2023 Accounting & Finance" project by the user Hannah K. on March 1 at 9:45 am.
All new activities in the task are marked in the same way (small, light grey font) so as not to distract you from the most important elements of the task - comments but still - to enable you to track and control the task'a history.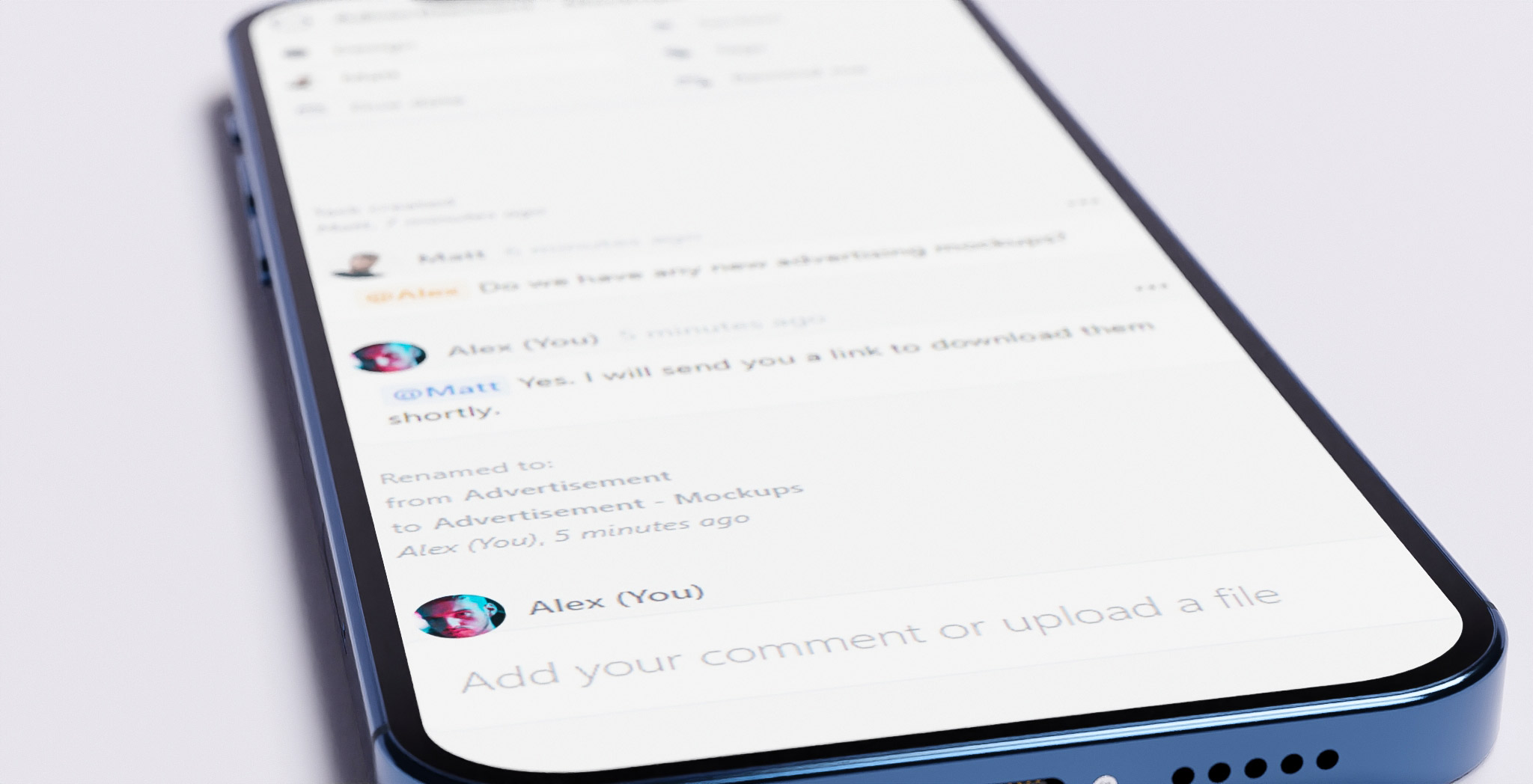 Questions?
We hope that this short entry exhausts the topic of activity and changes in tasks. If you have doubts or additional questions, write them in the comment below or in a message to the customer service team: support@nozbe.com.