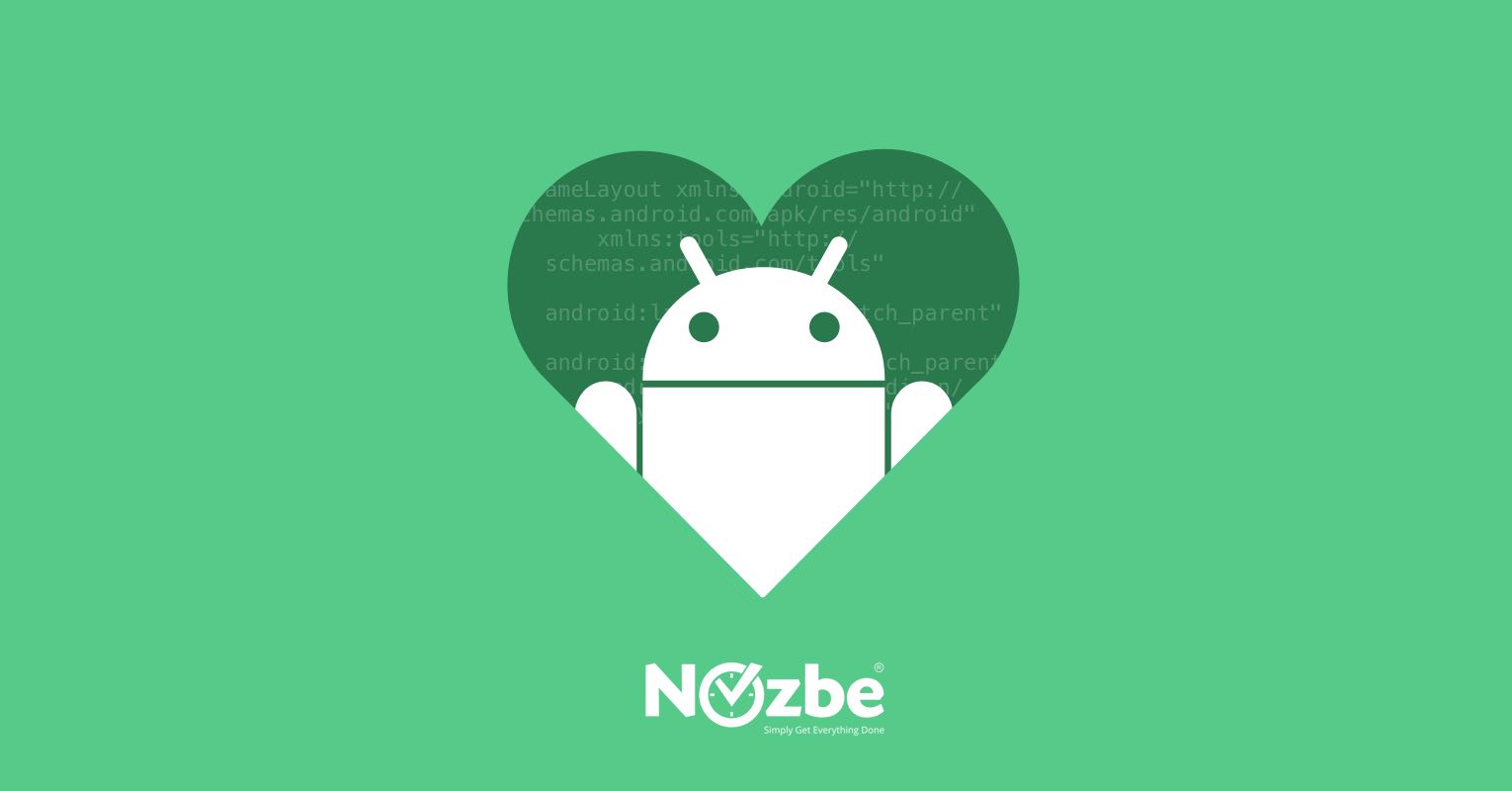 Hello Android users! We need to talk. Some of you might feel a bit left out due to our latest Nozbe for Apple Watch release and other tight Nozbe iOS integrations which we recently launched. I get that. But it doesn't mean that we don't love our Android users! We do! To prove it to you we decided to get back to work and deliver some exciting new features which will change the way you use Nozbe on you Android device.
Android widget
We heard you loud and clear - Android users need to have Nozbe widget that looks and works great. For the last couple of weeks, we've been working very hard on exactly that - Android widget that saves time and thus helps you be more productive. Just take a look: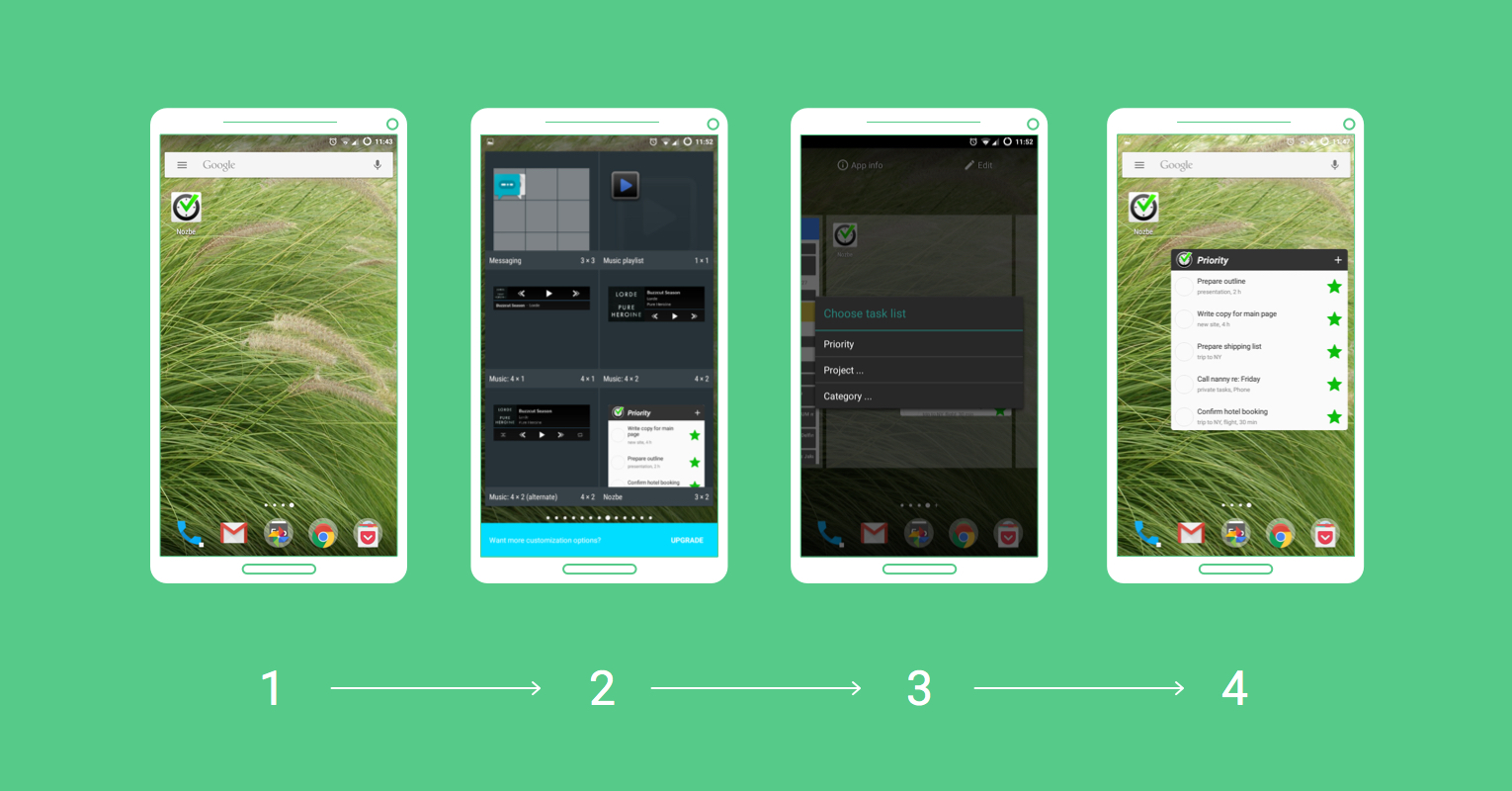 Now you can: view your tasks from priority list or any project or category, add and complete tasks all without opening Nozbe app. How cool is that? This widget is available now for everyone with Nozbe for Android 2.1.8 installed on their phone or tablet with Android 4.0 or newer.
Just make sure you are using the latest 2.1.8 release or if not go to Google Play Store and hit "Update" button.
Performance improvements
Another issue which bothered Nozbe for Android users was speed. Especially those of you stuck on Android 4.3 and lower have sent us many emails complaining about performance.
I'm happy to tell you that we've made significant progress on that front as well. From now on, Nozbe application is bundled together with the newest Chromium browser, responsible for rendering the interface, so that every Android user will have the same snappy Nozbe experience. That also means no more bugs that are present for only some tiny percentage of our users.
If there is one bug, everyone will see it, and thus, we will have a better chance to find out about it and fix it faster than ever before. On the side note this change results in bigger initial download size but please keep in mind that it comes with even bigger overall improvements.
We can't wait to hear what you think about this latest Android release. In case you have any problems remember that our fantastic support team is always happy to help you
If, on the other hand, you would like to announce to the whole world how great Nozbe is, please do it by leaving a five star review on Google Play Store. Thanks a lot!
"Wow, what an improvement! Nozbe now flies so fast on my Sony Experia Z! - Celina, Nozbe beta tester"
Android beta testers
In the spirit of using Android to its full potential we will now use Google Play Store to automatically distribute new Nozbe beta versions to all of you who decide to take part in this program. All you have to do is join our Nozbe for Android beta testers Google+ community, which is open for everyone, follow this link and enable beta for your account by clicking "Become a tester". That's it! Your phone will now automatically update to the newest Nozbe version every time we publish a new one.
When you have any feedback or questions please use our Google+ community to post it there. This is also where you will find full future release notes.
What's next?
What we announced today is just a beginning of what we call "Android offensive". Expect much more Android and Google integration in the future as well as further performance improvements which we already have in the pipeline for the next release. To give you just a glimpse of what's coming here are some secret screenshots just for you (but shh… don't tell anyone ;)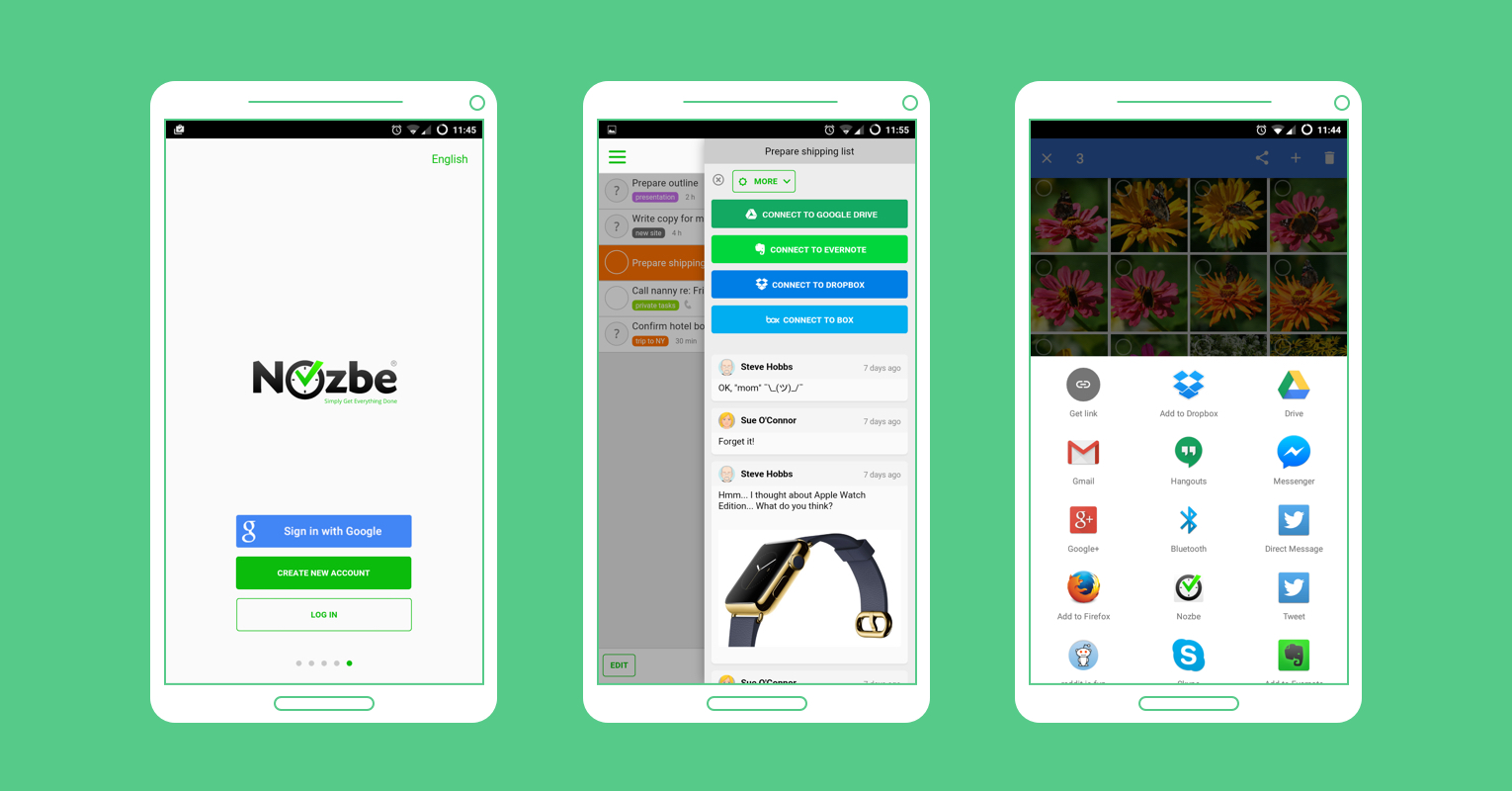 Are you excited for future of Nozbe? If yes then join our beta program today and get access to new features before everyone else.
written by Stan, Nozbe's VP of Android technologies