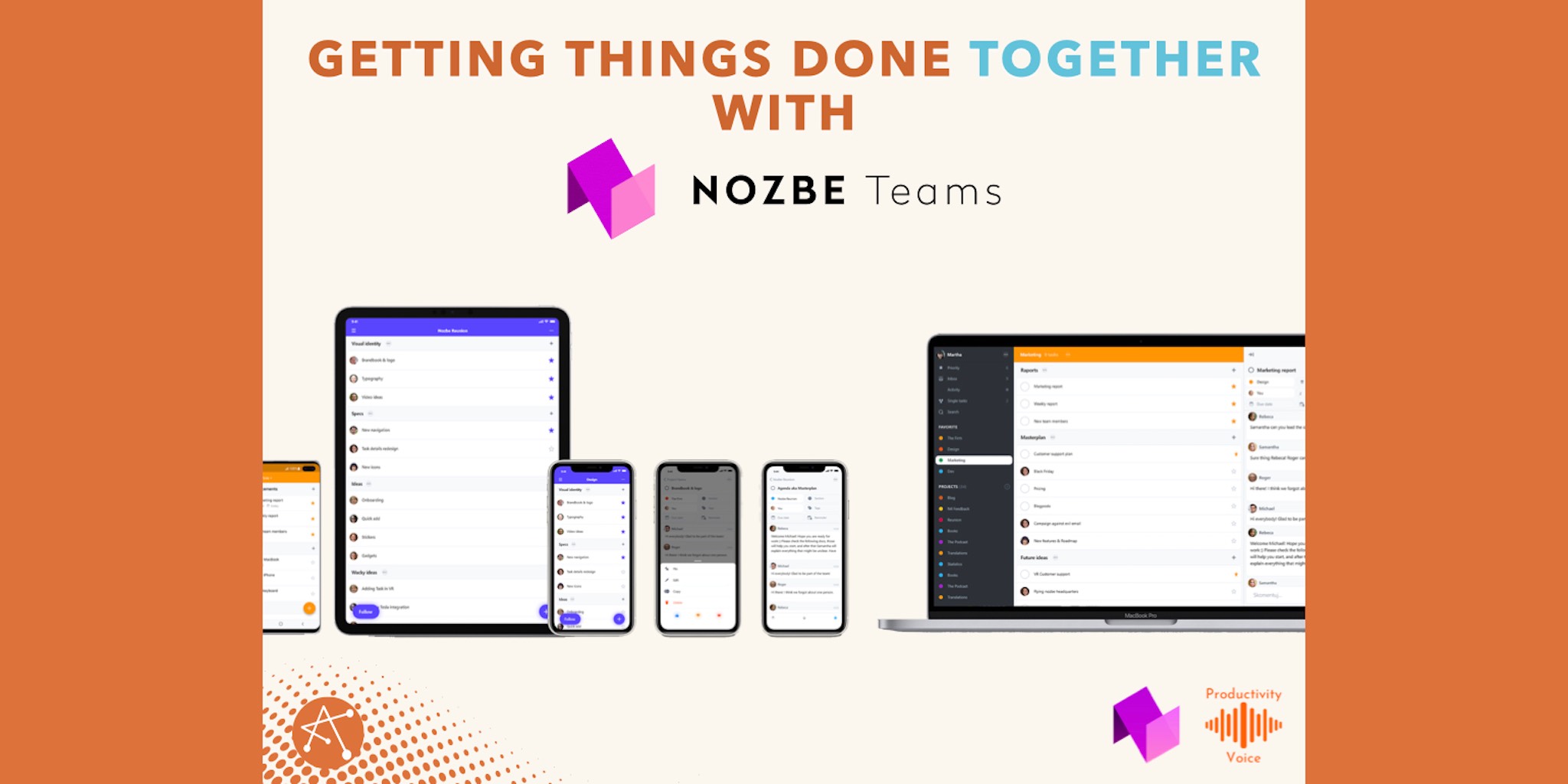 If you want to get started with Nozbe Teams in your company and you need someone to guide you, here is a solution! Augusto Pinaud, a world-class business and productivity coach has a Nozbe Teams courses for you!
The courses prepared by Augusto will help you get to know the tool and learn the way it boosts team communication and your business efficiency.
Course No.1 - Getting Things Done Together with Nozbe Teams
Thanks to this primary course, you will:
Easily learn the basics of the Nozbe Teams app
Find out how using Nozbe Teams can help your company increase productivity & efficiency,
Learn how to implement some time and task management techniques to leverage your team's skills to get more done together!
The course comprises of 5 live Sessions, 5 "Office Hours" and a lot of content!
You can read more about it and sign up right here.
Premium Course bundles
1️⃣ The First Premium Course ensures you the lifetime access to video replays and "Office Hours" weekly throughout the masterclass (49.99 USD)
2️⃣ The Second Premium Course includes access to the Getting Thing Done Together with Nozbe Teams Premium Course, lets you attend the live sessions and ensures the lifetime access to the session replays + the access to the Transforming how your Business works using Nozbe Teams. (99.99 USD)
3️⃣ The Third Premium Course includes access to the Getting Thing Done Together with Nozbe Teams Premium Course, Access to the Transforming how your Business works using Nozbe Teams Premium Course, the live sessions, the lifetime access to the session replays, and the access to Mastering Nozbe Teams virtual masterclass (live sessions, session replays and community) (149.99 USD)
More info on Augusto Pinaud & his courses