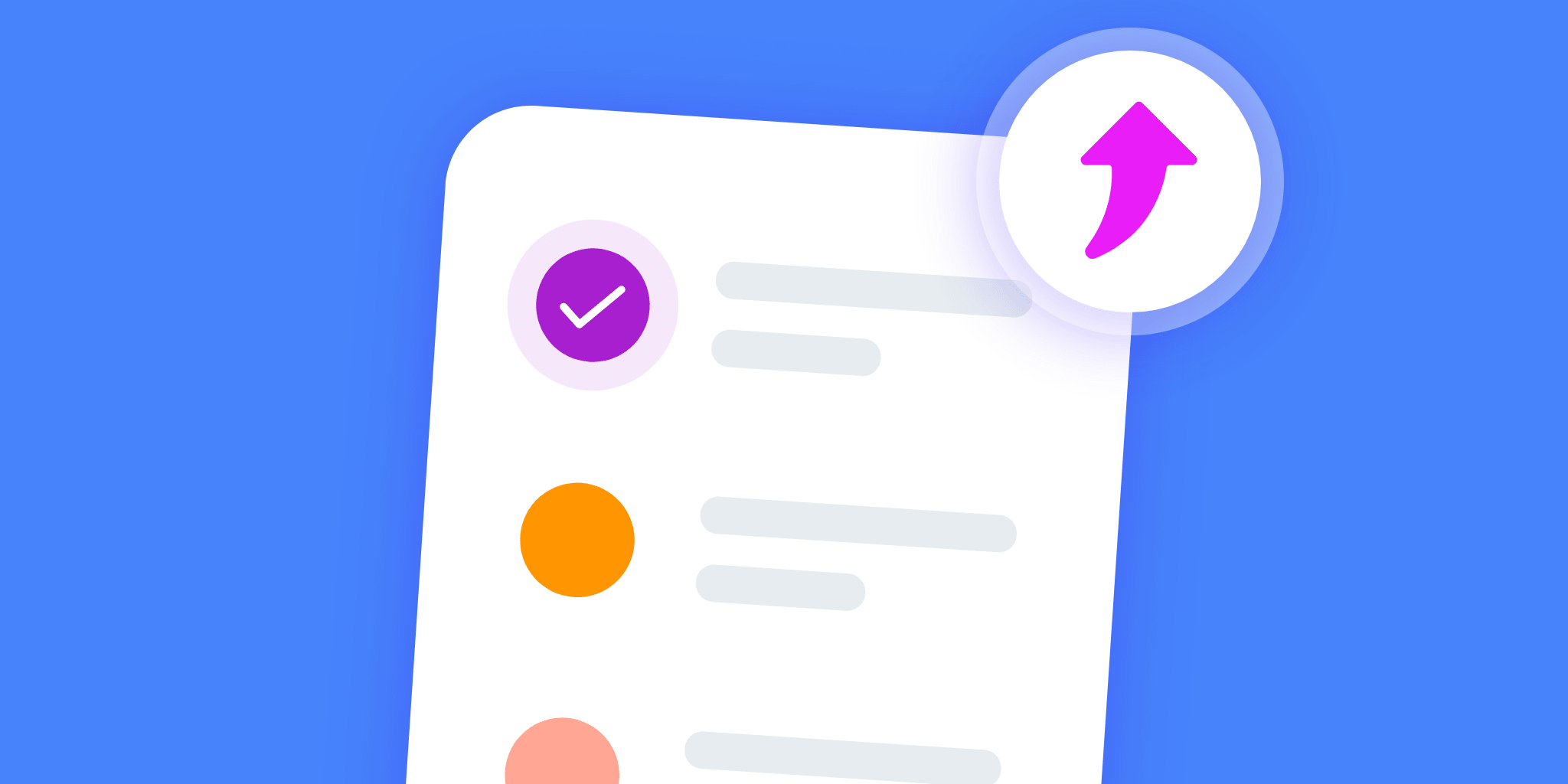 Next week, we will be celebrating Nozbe's 15th birthday. We have something prepared for all of our users, so stay tuned. Today, I wanted to share some insights from the Product Development field.
There Is No Roadmap in Nozbe Development
We tried different approaches to Roadmap in the past 15 years. The one that finally worked for us at the satisfying level is the method inspired by Shape Up.
In Nozbe, there is no Roadmap, there is only Portfolio of Options, and it is so much better. It allows us to focus on current priorities and always plan accordingly to circumstances and knowledge we have at the moment, not the ones we had 2 or 4 months ago.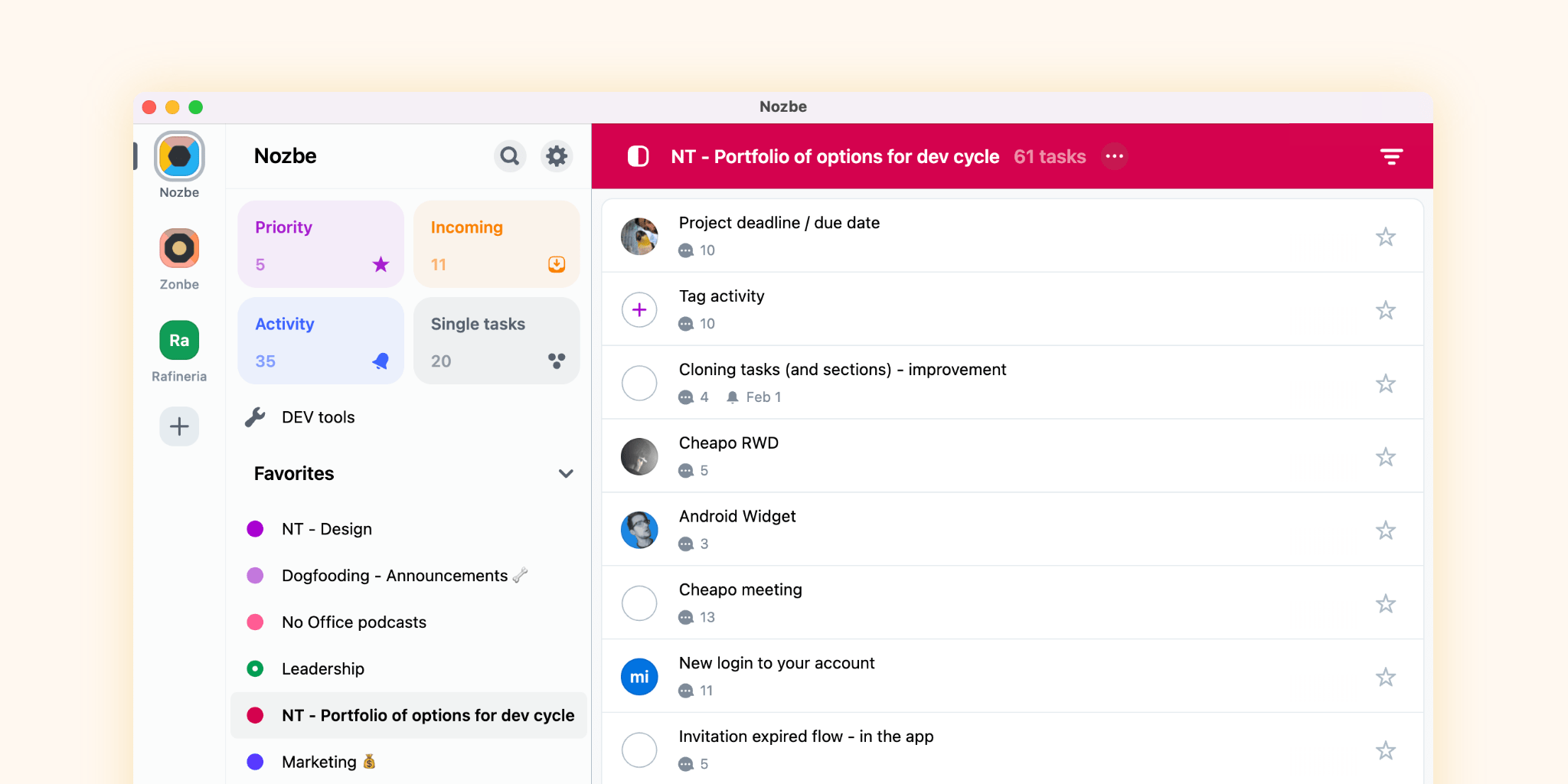 Every 5 weeks, we plan what we should work on during the next 5 weeks. We choose things from our features Portfolio, define the appetite (example: 2 weeks of work for Frontend and Backend developer), and have the Dev team ship the version of the feature that we come up with within the given appetite. We use the feature internally and learn from it. This way, we can decide whether it is ready to ship to users or whether it still requires more work or maybe it is not worth investing more appetite into its development.
We talked in more detail about our process on No Office Podcast. Make sure to check it out and subscribe in your podcast app of choice.
46 updates in 2021
This process allowed us to ship 46 updates of Nozbe Teams last year. We shipped a new version of Nozbe almost every week! 🎉 And we feel that the app is now mature enough to be offered to more and more Nozbe Personal users. That's why, in November, we launched plans for 1 and 2 people. At the same time, it is optimized for team use, so it scales up easily from a single user to teams up to 50 or even 100 people.
We also feel comfortable being more transparent. As I mentioned before, we share our vision and values about work and how we implement them in our company on No Office podcast. We also started recording Nozbe Product Vlog Live, where Michael and I show our production Nozbe accounts and discuss new features and pro tips. Make sure to check it out. We will stream the next Product Vlog On Tuesday, February 8 at 8:00 AM PT, 11:00 AM ET, 4:00 PM GMT, 5:00 PM CET.
And in 2022, we will be updating our changelog to include features we are working on and use internally, so that you can know what you can expect in future updates.
Currently we are internally testing:
Nozbe Teams native desktop apps for macOS and Windows. It took us a while, but we wanted to make sure adding desktop native apps would not add much complexity to our shipping pipeline. So we can maintain a weekly cadence of releasing updates. We are close to achieving this goal, and we can't wait to give you Windows and macOS Nozbe apps.
Share extension on iOS
One-click importer from Nozbe Personal to Nozbe Teams
Improved and better-organized project menu and sharing project color with the team