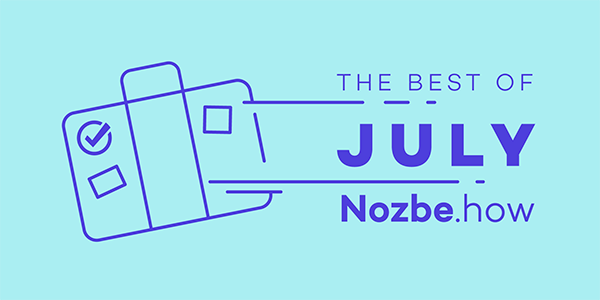 Use the following step-by-step guides to boost your productivity. Read, modify and apply them to work less but smarter.
How to start using Kanban
Are you looking for an effective tool for learning and managing the optimal flow of materials and tasks in your projects? Simply check out this super-handy template, learn Kanban and start implementing our tips.
How to promote your blog posts
Are you about to start a blog? Or maybe you're running a business and you think of creating a blog for it or have written your blog for some time now and want to build traffic towards your website? Here's a template for you!
How to promote your blog posts
This template was published by Steve Williams, a blogger, consultant, and entrepreneur who helps people thriving with digital marketing and blogging and who was awarded in our international Nozbe.how contest.
Create templates and save your time !
One of the basic productivity rules is to do less but do it better, or in other words, don't work more, work smarter. Reinventing the wheel is counterproductive. That's why Nozbe comes with a super-handy feature for recurring stuff: project templates.
Learn how to create a practical template using cool Nozbe features. This is your step-by-step guide!
If you want us to publish your templates on our Nozbe.how website so that it can be used by other members of our productive community - let us know via social media or email