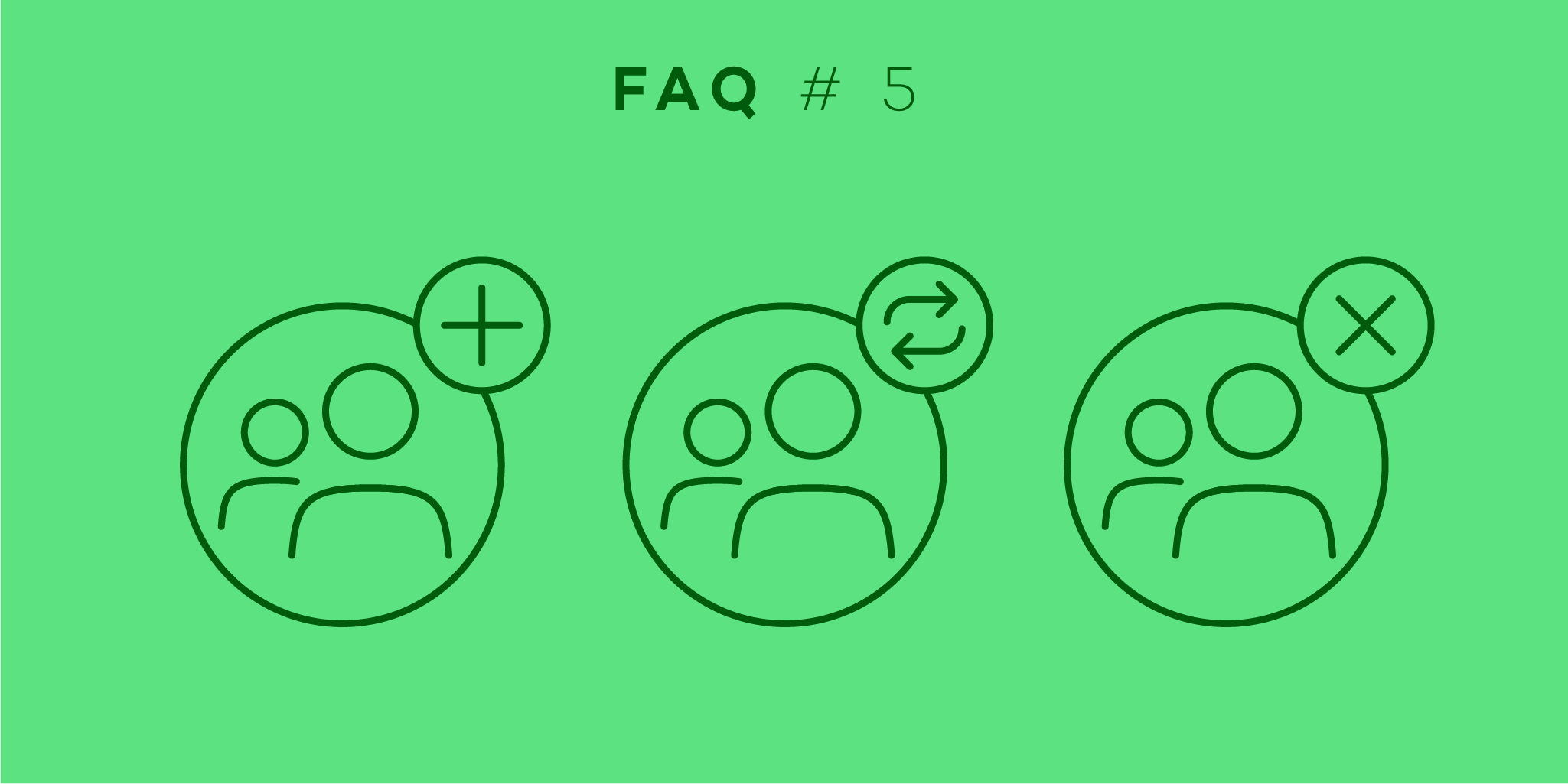 Welcome back to our FAQ series in which we answer popular questions that our users ask us in their emails. This month we're discussing joining a team.
We receive many emails about inviting to and joining teams in Nozbe. Some of you have trial accounts, some are currently part of another team, and others have already paid for their account:
I wanted to add a colleague to my team as the free additional member. He signed up for his account. Can we be on each other's team?
What if I am already part of another team? Can I accept the invitation?
I am wondering about the process of adding people to my team. Can I add somebody who is an existing user? Can we be on each other's team?
Let me explain how it works.
Situation 1: I don't have a Nozbe account yet / I have a free or trial account.
In this case, it's simple :-)
If you haven't used Nozbe yet, you will receive an invitation to create your account. It is super easy and only takes a few minutes.
If you have a trial or free account, all you have to do is accept the invitation to join the team.
There are two other things I need to mention here.
First, when you join a new team it means that the team owner pays for your account and so its expiration date is the same as the owner's account expiration date.
Second, some of you are concerned about what will happen to your data after joining another team:
I have a trial account, can I join a team but retain my account and all my stuff?
No need to worry! Your data is safe at all times. Joining a team only means that it's easier to share projects with other members.
Situation 2: I already paid for my account, but I want to join another Nozbe team, what should I do?
The team owner pays for all team member accounts, so what if somebody has already paid for their own account and wants to join a team? A team owner who invites a paying user will still have to pay for this person after they join the team.
Please note, however, that sharing projects is not the same as team membership! If you have a paid Nozbe account and you'd like to collaborate with another team, they can simply invite you to their projects without inviting you to their team.
You can read more about the difference between inviting to a team and inviting to a project on our blog.
If you are a paying user and still want to switch teams, contact us and we will help you find the best solution.
Situation 3: I am a member of another team, can I accept the invitation?
Yes, you can switch teams. However, please note that you can only be a member of one team. This is because the team owner pays for your account.
You can find more information about leaving a team and what will happen to your data on our blog.
So if you decide not to leave your team, the other team owner can still just invite you to work with their team on some of their projects.
Situation 4: I am the owner of a team, can I join another team?
As an owner, you pay for your whole team. Switching teams will turn off synchronization on all accounts that belong to your original team.
That is why we recommend that you share projects with another team instead of leaving your current one.
If you need to switch teams, please contact our support team for assistance.
Don't forget that in Small Business and Business accounts you can promote another user to the team admin. The new team admin can add/remove members, and when you leave the team this person will become the new owner of team projects when he selects this option while removing you from the team.
Need any assistance?
Visit our help page for more information on managing a team in Nozbe.
If you have any further questions, feel free to contact our Nozbe Customer Support. We will be happy to help.
Written by Emilia - Customer Support Officer