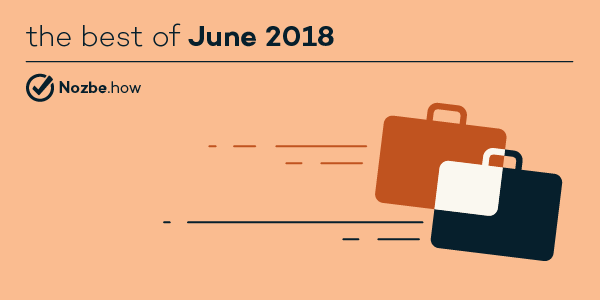 You're about to see a couple of project templates that you can use for yourself right away, save for later or share with a friend who's looking for advice in marketing or constantly overvaluing nonessentials. You'll also get a chance to learn how to create handy project templates.
Don't let others prioritize your life
Are you looking for an effective method for reducing the avalanche of commitments that just generate stress and hinder your productivity? Try Greg McKeown's approach: essentialism. Simply check out this step-by-step template and read Greg's book.
See how to focus on the essentials and accurately achieve your goals. The right goals!
Learn the principles of effective content marketing
Are you about to start a new job in marketing? Or maybe you're starting a new business or have been put in charge of writing a company blog? Here's a template for you!
Get to know the key information and tips on planning and writing the content that sells, creates and maintains brand awareness.