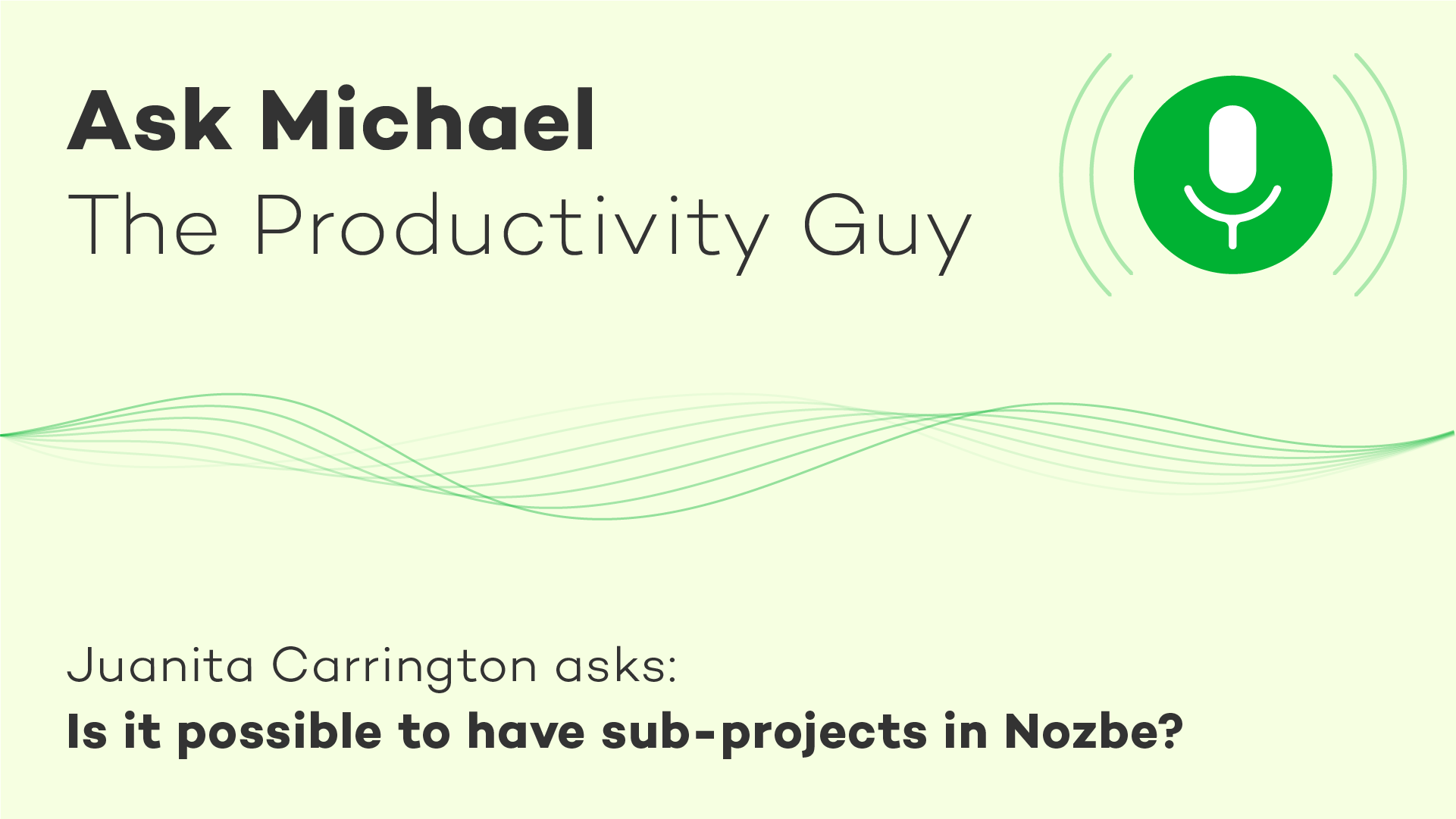 We carefully listen to your feedback, but in this case we've been stubborn. For your sake.
In a previous episode of "Ask Michael," Michael explained how we process feature requests. This time, he gives an example when we haven't implemented user ideas, and why not.
In the long run, sub-projects and sub-tasks are not as effective as a flat structure for most of us. The temptation is high, though. We tend to hierarchize, and go deeper and deeper even if it's not needed. Don't you just love creating that order?
The problem is, it makes us task managers instead of action-takers.
Nozbe offers a great solution for fast, easy and efficient structure: projects and tasks as a base, with labels to group projects. Not enough? Use checklists in a task comment and then you have four tiers!
Watch now to listen to Michael's tips for hierarchy-lovers.
How do you use labels? Leave a comment below!
Please subscribe to our YouTube channel or podcast feed to be notified about new episodes.
Related resources:
"Ask Michael - the Productivity Guy" is a weekly series of short videos with Michael. We gathered dozens of questions from users, then we chose the best of them. Now Michael is answering them every Monday.