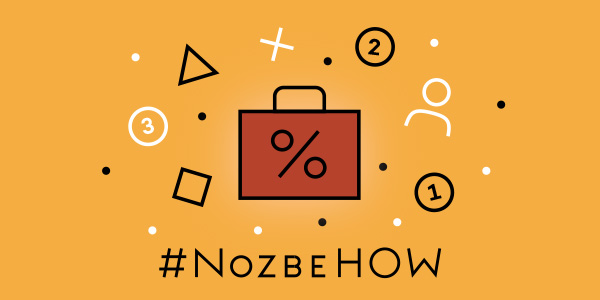 Did you know that with Nozbe you can save a project as a template for later? Like a packing list, recipe or a longer checklist. Once you've saved a template, you can go to "Templates" in your Nozbe account and create a new project from it. But there's more!
Now you can share your templates - with just one person or with the whole world!
Just go to the settings of your template and choose to "Share your template" and you'll be given a unique Nozbe.how/LINK to your template. You can now share it with just a few people, or…
You can get 1 additional month of Nozbe if you publish your template!
Yes, we already have many templates published on our Nozbe.how web site but we want you to share your knowledge with our Nozbe community, too!
Create your template - get creative, add tasks with comments - text, images or even YouTube clips!
Publish link to your template on social media (Facebook or Twitter) with a hashtag: #NozbeHOW
Everyone who publishes at least one useful template that has at least 5 steps with comments (and at least one image or video) will be contacted by us and will get an additional month of Nozbe Pro or Business!
Check out the templates by other users and share your template today!
OK, so this week only, you can get up to 4 months of Nozbe added to your account - just upgrade or extend your Nozbe account to Pro or Business and you'll get 3 months of Nozbe and then share your template and you'll get 1 more month!
Yes, to celebrate our launch of Nozbe 3.0 and our 9th Birthday we're giving you the best promotion ever - extend your Nozbe account or upgrade to Nozbe Pro or Business for a year and you will:
save 20% compared to the monthly billing (that's 2 months of savings right there)
get 3 months added to your Nozbe plan for free
get 1 more month if you decide to share your template with our community on social media using #NozbeHOW hashtag.
Celebrate with us and get 2+3+1 = a total of 6 months of Nozbe!