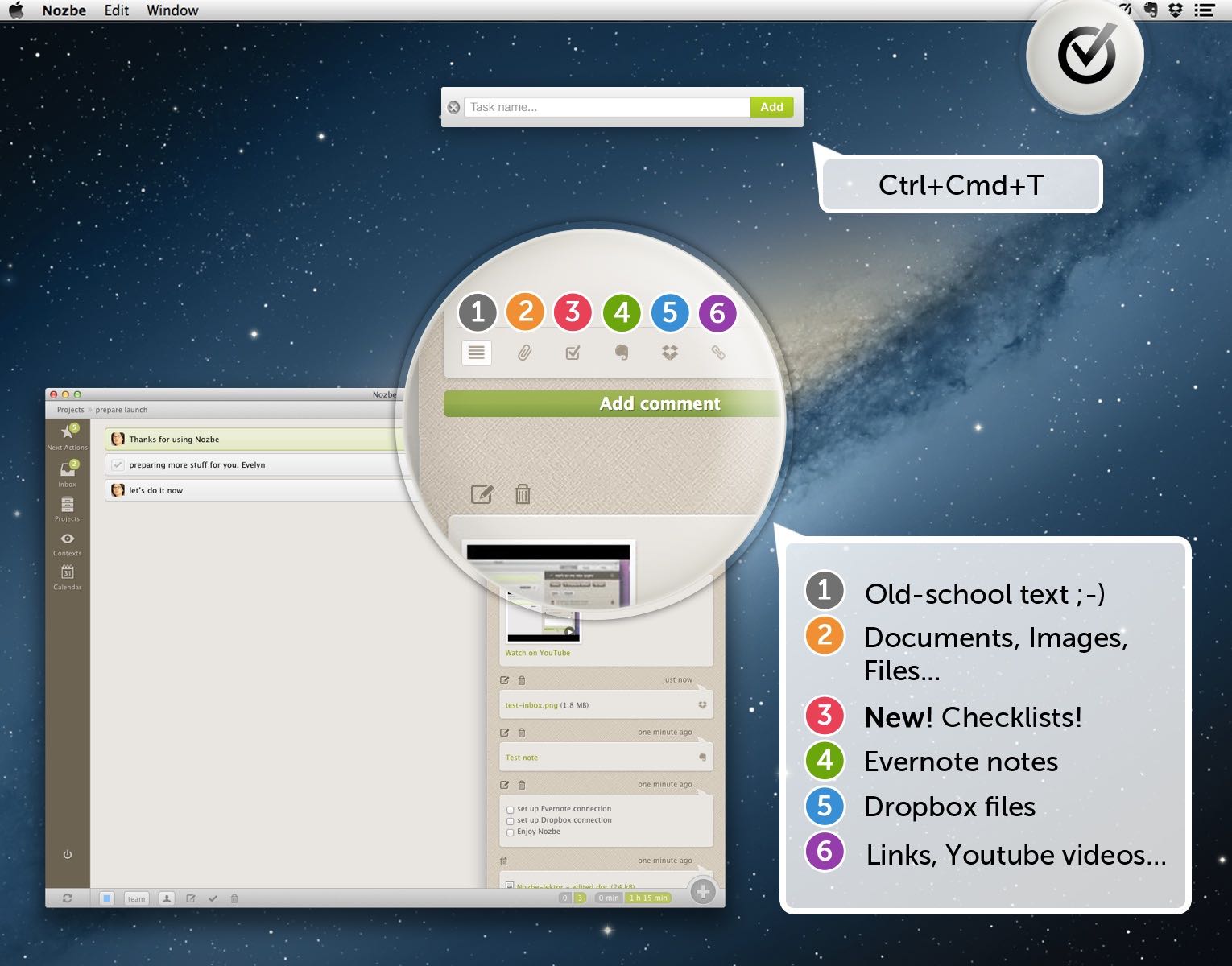 We're really proud to show you that what we promised a month ago about the bright future of Nozbe is now taking shape with this new release of Nozbe Desktop for Mac and Windows with some amazing features… and most of all with "rich comments".
Download Nozbe 1.3 for Windows
Rich Comments in Action - check out our video to see how this works: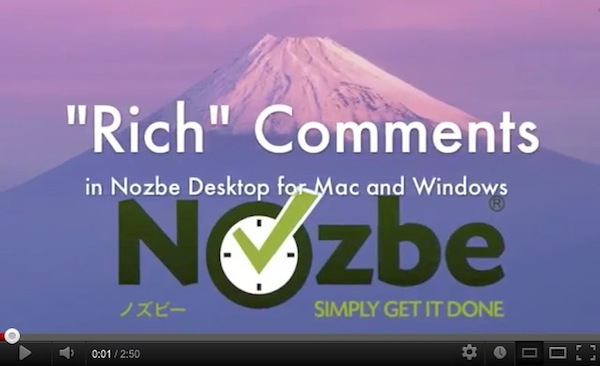 Here's what RICH COMMENTS are all about - communicating with your peers through tasks better than ever:
Comment with Files (with drag and drop!)
Comment with Evernote notes (Improved EVERNOTE support!)
Comment with Dropbox files (Improved DROPBOX support!)
Comment with Checklists (NEW!)
Comment with URLs and YouTube (or Vimeo) videos
Apart from rich comments, we've vastly improved our application and added a few more things:
New Tasks/Attachments view in Projects
Create tasks directly from Evernote notes, Dropbox files, files, notes and anything else in the "Attachments" view.
"Question mark" instead of a "tick" when a task is not assigned to anyone
Menu Bar icon with Quick Add (Global CTRL+CMD+T shortcut) to add a task from anywhere on your Mac!
Enjoy better productivity and communication through tasks with your team! Good luck!
Download Nozbe 1.3 for Windows